The native American fashion industry is thriving in Hollywood, with a slew of talented native Americans putting their own stamp on the industry. From southwestern to the Pacific Northwest, the world is getting more diverse with every passing year, and the Native American models are no exception.
Some of the most beautiful Native Americans are also some of the most respected actors, singers, and models in the world. They are considered Indigenous Americans, and their contributions to American cinema span decades. In addition to being actors, Native American models are also known for their cultural heritage. Some of them are even credited with helping to promote diversity in Hollywood.
You may also like: Top 10 Native American Tribes In The United States
Here's a look at a few of the most popular, and well-known, native American models. Aside from fashion, these models also have a wealth of culture and experience. This list of the 10 most famous Native American models includes the most beautiful and powerful models in the industry:
Quannah Potts
Quannah Potts is an indigenous model and a fourth-generation protector of the Arctic National Wildlife Refuge. She has a tattoo on her face and is the first indigenous model to walk in Chanel. She started her modeling career in 7th grade. She was a natural. In the year 2007, she signed with IMG Models, which has also signed Bella and Gigi Hadid and Barbara Palvin. Moreover, she has appeared in numerous fashion campaigns and endorsed a number of brands.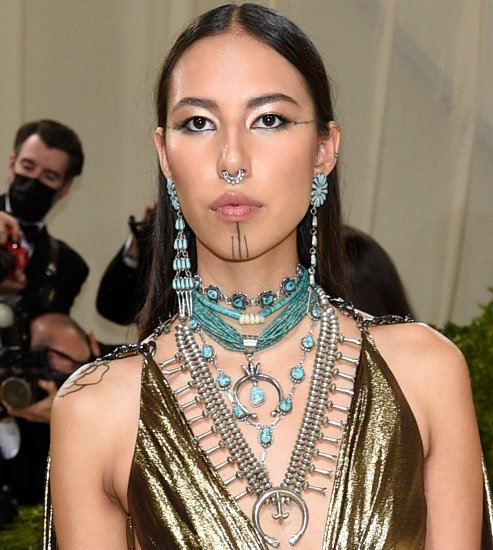 You may also like: 20 Most Famous Native American Actors
Quannah Potts' Indigenous ancestry has made her an impressive model. She has a high profile following on Instagram too and she has walked for many fashion companies including Chanel. The 19-year-old from Fairbanks, Alaska, is a model who specializes in Native American fashion. At only nineteen, her ethnicity makes her the youngest member of this elite group. While some people may be hesitant to accept her heritage, she has been a great example of a strong native.
Radmilla Cody
Miss Navajo Nation, Radmilla Cody is an aspiring entrepreneur, singer, and activist. She is the 46th Miss Navajo. Born and raised in the Navajo Nation, Cody spent her childhood on the plateaus. Her career has allowed her to travel the world, and she has been featured on TV and in magazines.
The Navajo singer, actress, and activist are one of the most well-known women in America. She grew up listening to and studying the natural world. Her grandfather and great-uncles were her first audience. Herman Cody also drew inspiration from the landscape where they lived. She has starred in many music videos and is widely known for her unique voice. Her voice is bicultural, as her father was Navajo and her mother was African-American.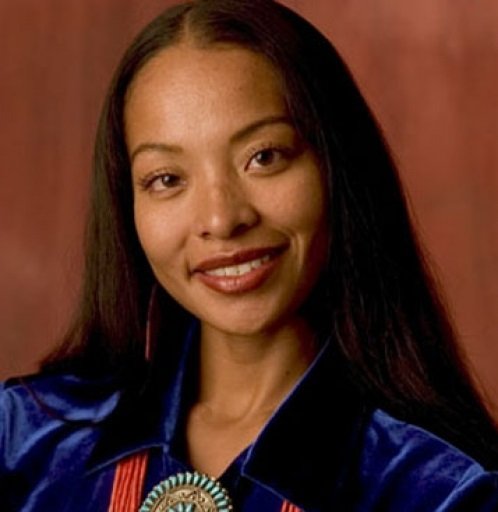 You may also like: 15 Most Famous Female Native Americans
As a Navajo woman, Cody has been a model, a singer, and a vocalist for many years. As a singer, she has performed around the world. Her singing style has been described as "emotionally raw," and she has won many awards. After her time as Miss Navajo, she has been recording and releasing songs. In addition to her music career, Radmilla has a successful recording career as a songwriter.
Mekayla Diehl
Mekayla Diehl was born in Elkhart, Indiana in 1988. She is a member of the Ojibwe tribe and is the first Native American model from that nation. She was adopted by her grandmother after she was sexually abused by a family friend. She was a member of the Miss Indiana USA pageant for two years and was named Mrs. America in 2018.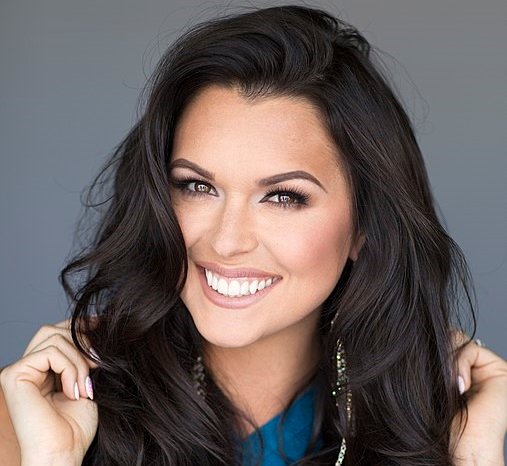 You may also like: 15 Most Famous Native American Actresses
Mekayla is also the first Native American woman to represent Indiana in the Miss USA pageant. She is a graduate of Albion College in Indiana. She was engaged to Christopher Eppers in November 2015. She has two siblings. The pageant has been her dream ever since she was a teenager and she is now living a happy life with her husband in Bristol, Indiana.
Alicia Hall
Alicia Hall, a Native American model, is no stranger to the media. She has appeared on several reality shows, including a CBS revival of Star Search. She also won a modeling competition and a $1 million contract with NEXT Model Management. Her modeling career has soared ever since. To date, she has modeled for brands such as Skechers, Guess, and Nike.
Alicia Hall was born on December 2, 1985, in Las Vegas. She will celebrate her 37th birthday on Friday, December 2, 2022. She began modeling at a young age and has been featured in several TV shows. In 2009, she participated and made it to the top 10 of Victoria's Secret Model Search. During her youth, she began modeling and is now an extremely successful model.
Haatepah Clearbear
Haatepah Clearbear is a native American model and climate change activist. Born in California, she was adopted alongside her twin brother when he was five years old. Growing up in a non-diverse community, she was bullied and hated for her skin color and physical differences. Haatepah and her twin brother, Clearbear, eventually moved to Los Angeles to pursue a modeling career. They now run the Indigenous Alliance Movement, where they share their efforts to stop global warming and the need for action on the climate crisis.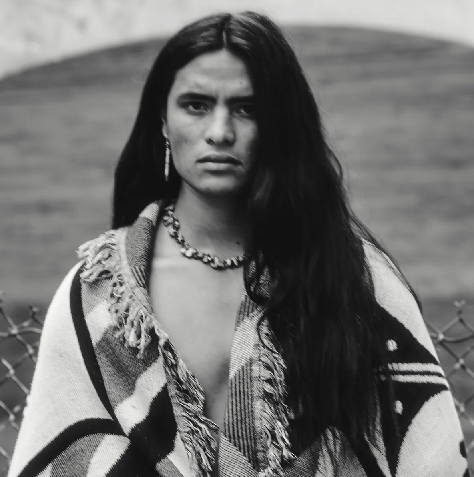 When Haatepah was still a teenager, she lived on the streets of Los Angeles. While the model is a full-time model, Haatepah Clearbear's Instagram account is far from a simple collection of selfies. She uses her account to advocate for Indigenous rights and climate change. She also has several social media accounts that promote her activism. With the help of her friends, she continues to spread the word about Indigenous rights and climate change.
Caelynn Miller-Keyes
Known as the "Native American" model, Caelynn Miller-Keyed is an American television personality. Growing up in Virginia, Caelynn Miller-Keyed was raised by her mother and stepfather. She was the first runner-up at Miss USA and was also one of the most successful pageant contestants.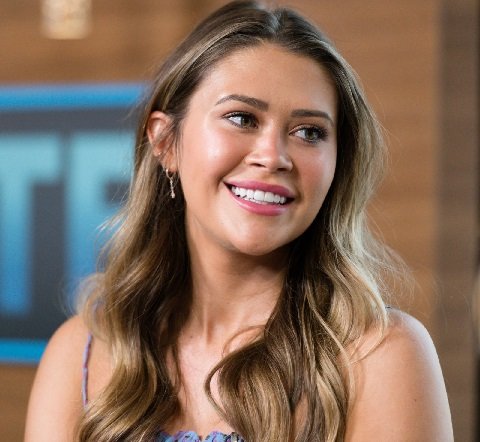 Born June 15, 1995, Caelynn Miller-Keye's family is very diverse. Aside from her modeling career, Caelynn Miller-Keye's heritage is also very rich. Her mother is a descendant of the LTBB, a federally recognized tribe in North Carolina. Her father is a retired Secret Intelligence Service agent. She became a famous TV personality when she won the Miss Virginia Teen USA competition.
RandyL He-dow Teton
Born in 1976, Randy'L He-dow Teton is a Shoshone woman. She is a member of the Shoshone-Bannock tribe and is the model for the Sacagawea dollar coin. The Sacagawea dollar is the first to feature a Native-American woman on a coin. Her experience as a model has paved her way to becoming a motivational speaker, and she continues to make public appearances as Sacagawea.
As a Shoshone-Cree woman, Randy'L He-dow Teton is the only woman to be featured on the Sacagawea dollar coin. She is the only Native American woman and the only woman to have appeared on US currency. At just twenty-four, she graduated from the University of New Mexico with a B.A. in art history. She also minored in Native American studies.
Joleen Mitton
The founder of the Supernaturals modeling agency, Joleen Mitton is an Indigenous model and entrepreneur. She never planned to be a model but was discovered while walking through a summer fair in Vancouver. At only fifteen years old, she left home for a modeling career overseas. She has worked on some of the most prestigious fashion shows and campaigns around the world.
Born in East Vancouver, British Columbia, Joleen Mitton grew up in the indigenous community and has spent the last 18 years traveling the world. Since joining the agency, Mitton has received thousands of applications from potential models. Ultimately, Mitton's dream is to see her models on the most prestigious catwalks and at fashion weeks all over the world.
Rick Mora
You may have heard of the success of Rick Mora, a Native American model, and actor who has been in the fashion business for a few years. His ancestry includes Mexican Indian, Yaqui, and Apache. His mother, a powerful healer, was an important part of his upbringing. He believes that his heritage has shaped his unique perspective on life.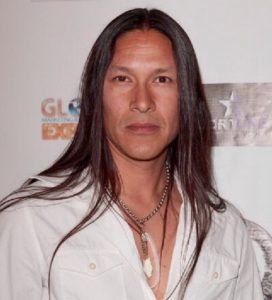 His unique story is as diverse as his look. He is the embodiment of diversity. He is a member of the Yaqui and Apache tribes and grew up on a cattle ranch in the Crescent City area. His heritage is not only his appearance and his style, but his heritage and culture are what make him stand out among other Native American models.
Chesley Goseyun Wilson
If you're a fan of Apache art and culture, you'll love the story of Chelsey Goseyon Wilson. He was born in 1932 and raised by his uncles, Albert and Amos. He later became an actor and model and received numerous awards. He also had a very interesting life as an actor.
The Apache dancer and musician Chesley Goseyun Wilson is a well-known model and actor. In his career, Chesley Goseyun Wilson has carved a niche for himself as a musician, actor, and fiddle maker. His fame grew as he went on to become a Native American model and actor.