Although Native Americans make up less than one percent of the population in the United States, there are still some famous actors of this race. The Native American actors listed below have had a notable impact on the movie industry. In addition to their many roles, they are an integral part of the American film industry. Some of them are famous for their roles in popular movies, while others have been underrepresented for years.
You may also like: Top 10 Native American Tribes In The United States
You may also like: 10 Most Famous Native American Models
Native Americans are often underrepresented in film and television, but there are plenty of notable examples. These actors range from Alaskans to Cherokees and are all very different from one another. If you are a fan of Native American films, you'll want to check out the following list of acclaimed actors. You'll find many more names that you may recognize below. The following list includes a few of the most well-known actors of the Native American culture.
1. Victor Aaron-Yaqui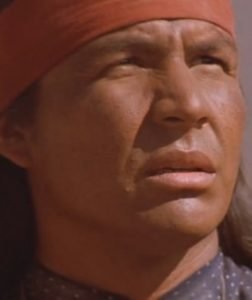 Victor Aaron Yaqui is a notable Native American actor. Victor Aaron Yaqui was a famous Native American actor who is well-known for playing the voice of John Redcorn in the TV series King of the Hill. He was from the Yaqui tribe and was the first voice of the character on the show.
2. Chief John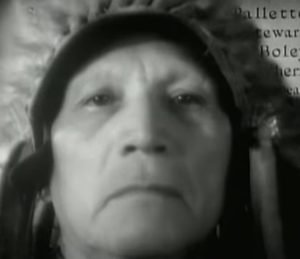 You may also like: 15 Most Famous Female Native Americans
Chief John Big Tree, a Seneca, was a legendary actor who was born in Michigan. He appeared in more than 50 films between 1915 and 1950. Some of his most notable roles included the scout in "Stagecoach" with the late John Wayne, the chief in "drums Along the Mohawk," and the role of the Chief Pony That Walks. If you're a fan of acting, you may want to check out his films.
3. Benjamin Bratt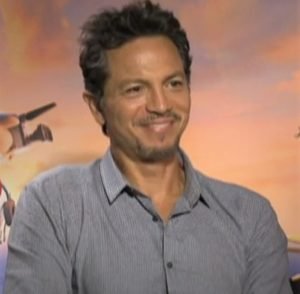 You may also like: 15 Most Famous Native American Actresses
Born to a Peruvian Quechua family, Benjamin Bratt is one of the most well-known Native American actors. He is known for his many roles in films. He was first recognized for his role as Blood in Blood Out. He then starred in several films and television shows, including Demolition Man. During the early nineties, he also appeared in several popular movies and television series, including Follow me home, One Good Cop, and ShadowHunter.
4. Adam Beach
Adam Beach is one of the most famous Indigenous actors in Hollywood. His dozens of credits span a wide range of genres, including prestige TV dramas and superhero hits. Born in Ashern, Canada, the Saulteaux Indian actor has always aimed to give his people a voice. He has also been featured in several TV series including North of 60 and The Rez. He has also won several awards for his work, including the Gemini Award for Best Performance or Host in a Variety Program or Series.
5. Gil Birmingham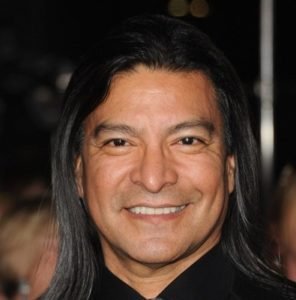 Gil Birmingham is an actor of Comanche ancestry. He was born in San Antonio, Texas. He acted in a variety of movies, but his breakthrough came in the 2011 film, Crooked Arrows, in which he portrayed the role of Ben Logan. The Comanche Tribe is one of the most recognized Native American actors today, with many of them working.
6. Moses Brings Plenty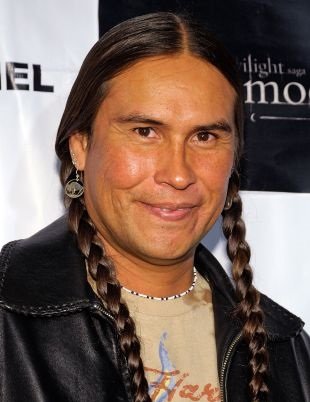 You may also like: Top 25 Most Powerful People in America
Moses Brings Plenty is a member of the Lakota tribe from South Dakota. Oglala Lakota actor Moses Brings Plenty is also a traditional drummer and singer. He is best known for playing the role of Mo in the television series Yellowstone. In addition to being a talented actor, he has performed in theater and music.
7. Cody Deal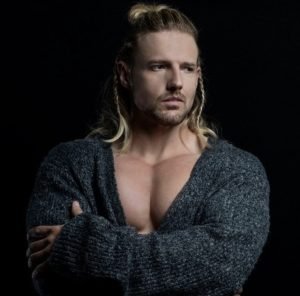 Born in Oklahoma City, Cody Deal was born on February 14, 1986. Cody Deal made his acting debut in 2011 in the film Almighty Thor. He also starred in the upcoming fall action-comedy, Avery & Pete. Prior to becoming a professional actor, Deal played basketball player and is also obsessed with Rap. In high school, Cody dreamed of becoming a professional athlete and playing for the NBA. He also played basketball, earning a spot on the 1st team in his senior year. After college, he worked as a model in Las Vegas.
8. Chris Eyre
Born and raised in Klamath Falls, Oregon, Chris Eyre are a famous Native American actor and film director. He studied at the University of Arizona and graduated with a degree in Media Arts. He developed an interest in black and white photography and went on to direct several films.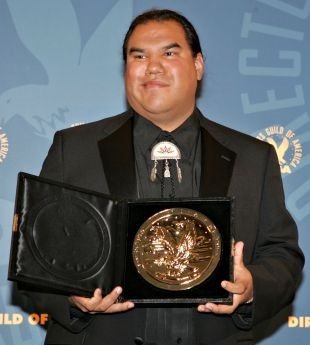 As a director, Eyre has directed, produced, and starred in several movies. He is an enrolled member of the Cheyenne and Arapaho Tribes, and he has been a director for several films. He also teaches filmmaking at Santa Fe University of Art and Design.
9. Abel Fernandez
Abel Fernandez is a famous Native American actor. He played numerous roles in films and television shows, from 1953 to 2002. One of his most memorable roles was as Federal Agent Bill Youngfellow in the ABC Television series The Untouchables (1959-63). The role remained a popular part of his career for the rest of his life.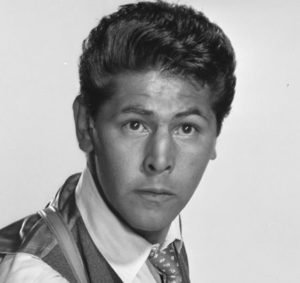 As the only Native American member of the team of elite agents, Fernandez earned acclaim for his performance. Despite the fact that he was not the first Native American to play a role in television, he was the only one to reprise it after a two-part pilot.
10. Wesley French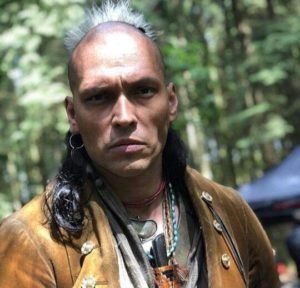 Wesley French is one of the most famous Native Americans in Hollywood. He is widely known for his performances in Designated Survivor ATF Official, Striving for Freedom Buffalo Hump, Vikings Peminuit, and Tribal Dallas Bullhead. With a net worth of USD 3 million, Wesley French is one of the most successful Native American actors in the industry today.
11. Martin Sensmeier
Martin Sensmeier is a full-blooded Plains Cree from Alaska. He is a member of the Tlingit tribe and has performed on stage and in movies. He has an estimated net worth of $1.5 Million USD. His achievements in the industry have earned him a place on this list of famous native American Actors.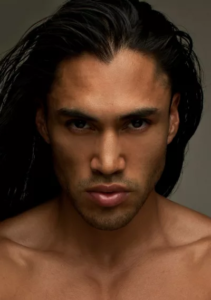 He is very proud of his native heritage and often discusses it in the media. While he has been successful in Hollywood, Sensmeier has had a difficult road. He worked on an oil rig for Doyon Drilling. After quitting his job, he moved to Los Angeles, where he studied acting. While he has yet to release a feature film, he has been cast in multiple films!
12. Saginaw Grant
Saginaw Grant was born on a reserve in Oklahoma and was part of the US Marine Corps during the Korean War. After graduating from Carlisle University, he made his acting debut in the 1992 film Last of the Mohicans. He was a proud member of the Native American community and was always willing to share his culture with others. He was also involved in many cultural organizations and was also an avid traveler.
Saginaw Grant is a famous Native American actor who died at the age of 85. Known for his television roles in Breaking Bad and The Lone Ranger, Grant was also a hereditary chief and medicine man of the Sac and Fox tribes. His publicist said that he passed away peacefully of natural causes. Born in Oklahoma, Grant grew up in Los Angeles.
13. Rodney Arnold Grant
Rodney Arnold Grant is a famous Native American actor. His biological parents abandoned him when he was six months old, and his grandparents raised him until he was 18. Today, he has a successful acting career and has acted in many films. His earliest acting roles were as a boy in the gangster film "The Crow."
Rodney Arnold Grant is an American actor who is best known for his role as "Wind in His Hair" in the 1990 film Dances with Wolves. His other roles include being the lead in numerous television shows, and on stage. He is also a published author.
14. Kiowa Gordon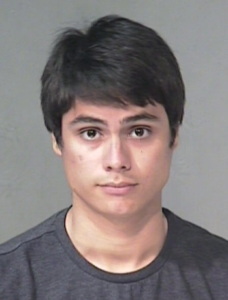 Born on March 25, 1990, Kiowa Gordon is a famous Native American actor. He is most popular for his role in the Twilight Saga. His first acting role was in the 2009 film The Projectionist. Later, he began appearing in the show The Red Road. Kiowa Gordon's career as an actor is gaining more popularity each day. His acting skills have earned him numerous awards and acclaim.
15. Graham Green
Actor Graham Greene is one of the most well-known Native Americans today. He has starred in films such as Thunderheart and Dances with Wolves and has also had roles in television series. His career as an actor has also taken him to different parts of the world.
While he was a full-blooded Oneida, Graham Greene is best known for his role as a Native American in movies. His character in such movies was nearly always positive and dignified. His success had shown that Native actors can also succeed outside of the Western genre. However, Greene did not consider himself a spokesman for Native rights or a trailblazer, but rather a professional actor.
16. Taylor Lautner
When you hear the name Taylor Lautner, you immediately think of vampire movies, but what about his Native American roots? He was born on 11 February 1992 in Grand Rapids, Michigan. His mother is from the Cherokee Nation. While Lautner's ancestry may be "distant" from his mother's side, he does have some "Native" kinship.
17. Russell Means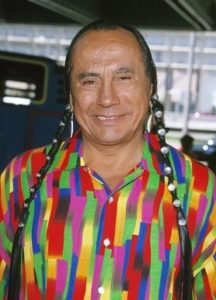 Russell Means was born November 10, 1939, on the Pine Ridge Indian Reservation in South Dakota He appeared in a number of television shows. In addition to acting, he remained a political activist for years. He was the youngest of eight children and spent his childhood on the Lakota Reservation. His family later moved to California and he spent the 1960s as a drifter across the West.
18. Charlie Hill
If you love comedy and Native Americans, you've likely heard of Charlie Hill. He is an actor and comedian from the Oneida Nation in Wisconsin. His work includes writing for Roseanne and many other television shows. You can watch him in many shows, but he's most famous for his role as Charles in Roseanne. He is the best-known Native American actor.
After establishing himself in Hollywood, Hill appeared on several television shows. He made his first appearance on the Tonight Show in 1974, wearing a silk western shirt, blue jeans, and a large white belt buckle. Johnny Carson introduced him, and the rest is history.
19. Michael Horse
Born on December 21, 1949, Michael Horse is a famous Native American actor and jeweler. He is also a ledger painter and has been in several films. His most well-known roles were as an Apache Indian on the TV series Blackwater. Throughout his career, he has played numerous roles for Native Americans. Despite being so short, Horse looks taller than his real height. His innate dignity is apparent and is often expressed in the way he laughs.
In addition to his acting career, Horse is a musician and ledger painter. As an adult, he also became a devoted fan of music, painting, and jewelry, and even created his own dances. In New York, he stumbled upon ledger art when he was identifying jewelry made by Native Americans. Since then, his work has been exhibited in museums and galleries across the country.
Summing up
A small number of Native American actors have made their mark in the film industry. While the population of Native Americans is just 1%, there are many notable examples of Native Americans in Hollywood. Some of the most notable of these are mentioned above. These are just a few of the most famous Native American Actors in Hollywood. There are many others too!