California Men's Colony is a male-only state prison situated in San Luis Obispo County, California. It resides in the northwest of the San Luis Obispo City along the central California coast. The West facility of California Men's Colony was opened in 1954 and the East facility opened in 1961.
The total area of California Men's Colony is 356 acres. In this huge area, there are two physically separate facilities. These facilities are named East and West Facility. Collectively these facilities are housing more than 3,800 minimum and medium-security inmates.
In the prison system, this facility is often referred to as a good place to stay. It is because unlike other prisons California Men's Colony offers psychological as well as educational programs.
Facilities at California Men's Colony
East facility is a 3 Level complex that is further divided into five sub-facilities (A, B, C, D, and H). Sub-facilities A through D in the house to medium-security, Non-Designated Programming Facility inmates. Enhanced Outpatient Program (EOP) is offered to the qualifying inmates with Correctional Clinical Case Management System (CCCMS) level of care. East facility is also the home to the inmates that face developmental disabilities and who need assistance with daily tasks.
The initiatives of the government that is taken for the betterment of prisoners can be witnessed in California Men's Colony. The inmates are considered like anyone else in society. They are treated with respect and care.
On 27 August 2013 Sub-facility H was opened. This was truly a remarkable achievement for the California Men's Colony. Sub-facility H is basically a 50-bed Mental Health Crisis Bed Unit. Mental health treatment and monitoring are provided to the inmates 24/7 by the professionals in this sub-facility.
See also: Top 10 worst prisons in the United States
Inmates are encouraged to be useful to the community in California Men's Colony. Numerous professional staff members are hired for dozens of classrooms and counseling offices. Vocational shops also play a very important role in keeping the inmates productive.
Level 1 and level 2 complex West facility is further divided into E, F, G, and M independent facilities. In the West facility of CMC, inmates are housed in dormitory settings. These inmates include medium to minimum-security, Non-Designated Programming Facility inmates. CCCMS is also provided to the qualifying inmates of West facility in California Men's Colony. M facility holds an honor. M facility houses inmates that work as firefighters with Cal-Fire Captains against any natural disaster such as wildfires.
In G facility inmates are part of the New Life K9 Program. In this program, service dogs are trained that assist the first responders who suffer any stress disorder or any other physical disability.
In the West facility of California Men's Colony, many programs are offered to the inmates. California Men's Colony aims to produce peaceful and productive assets for society. Inmates get a chance to enroll in a career or technical education for a better future.
To ensure that inmates become a peaceful part of society many self-improvement programs are offered at CMC. The programs include anger management, criminal thinking, cognitive behavior therapy, and much more. The inmates that are released from California Men's colony most often become a peaceful and productive part of society.
Programs at California Men's Colony
California Men's Colony is a sweet spot as compared to the other prisons in the state. It is because of the comprehensive range of treatment programs that are offered here. There is a lot to do for an inmate. The purpose of the programs is to keep inmates busy in healthy activities. In this way, the inmates become a productive part of society when they are released. Some of the worth mentioning programs are:
Arts in Corrections
Arts in correction is a very innovative program that helps rehabilitate inmates through Art.  Art is a channel that allows you to let go of your emotions. Most of the time inmates undergo emotional trauma and California Men's Colony understands this. This is why this facility offers recreational programs like Arts In Corrections. Programs like this help the inmates to get rid of depression and agony-like feelings.
Level I Camp Program
Programs like Level I Camp make inmates quite useful for society. The inmates that enroll in this program of California Men's Colony perform a lot of community service work. They participate in fire suppression activities under the supervision of California's Fire Captains. They also help in conserving the forests in California. Other community services like trash removal and pick-up from the beaches are also included in this program. Programs like this make the inmates feel a lot better about themselves. The community also gets a lot of benefits as a result of such programs.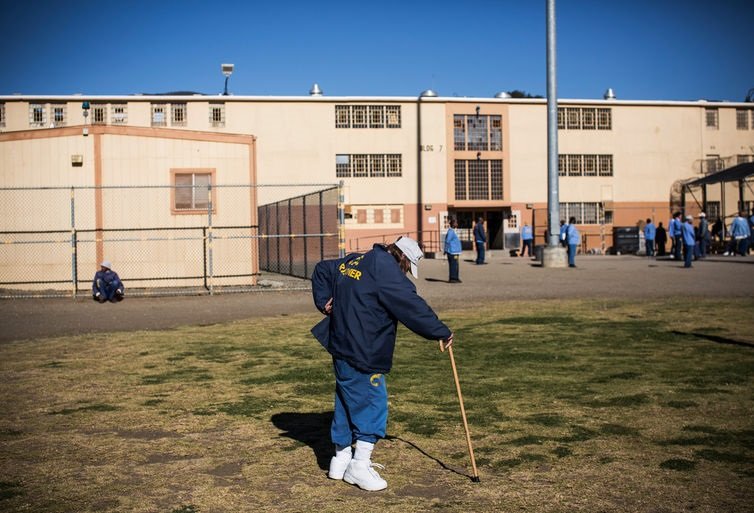 See also: Top 10 Most Dangerous Cities in America
Central Coast Adult School
Programs like Central Coast Adult School help treat the behavioral issues of the inmates. Inmates show a lot of psychotic disorders which need proper treatment. Central Coast Adult School ensures that the prisoners don't fall prey to their own negative thoughts. In this way, the California Men's Colony makes sure that the inmates get properly sober. This also helps the inmates in rejoining the workforce.
Prison Industry Authority
California Prison Industry Authority was formed in 1982. Today it is working in 35 rehabilitation centers all over California state. This Authority manages to produce $100 million worth of prison-made products annually. This program produces revenue for the betterment of the prisons in the state. It also keeps inmates busy in learning new skills which will help them in the future.
Prisoners Against Child Abuse
This program helps prisoners become a part of a big cause. A big amount of donations is made annually by the prisons to the children's organizations. This helps inmates to feel better about their actions.
California Men's Colony is a very well-organized rehabilitation center. Inmates that come here get a lot to learn and become better people when they leave. Extra care is taken by the staff and the authorities for the well-being of inmates. State of the art facilities is provided to the prisoners by the California Men's Colony.