Top 10 Most Haunted Places in the USA
1. Moundsville Penitentiary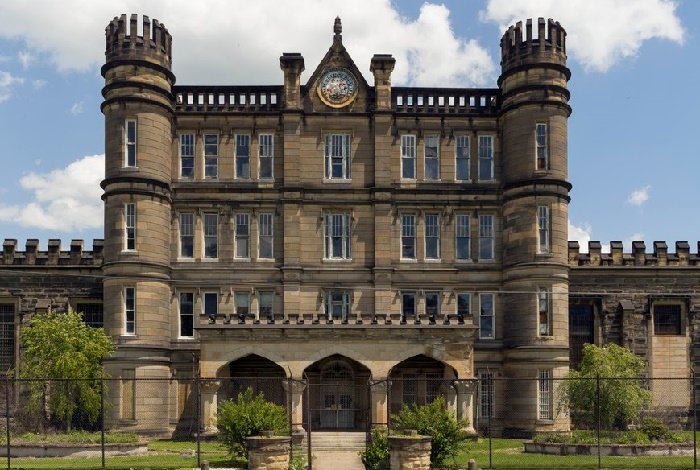 Moundsville penitentiary was known as one of the most violent correctional facilities in America. The Moundsville Penitentiary in West Virginia was home to 1000 criminals. The ones that were hung or executed on an electric chair are said to still roam the hallways of the prison today. The circular gate at the front moves on its own as if prisoners are still arriving.
2. Trans-Allegheny Lunatic Asylum WV
Once known as western state hospital Trans-Allegheny Lunatic Asylum was home to thousands of people with mental illness. In 1864 hundreds of people died here before the facility closed in 1994. Paranormal tours of the facility featured 2-hour visits to the asylums for main hot spots.
3. Villisca Axe Murder House, Iowa
The Josiah and Sarah Moore's house was the site of the 1912 brutal murder of 8 people including six children and two houseguests were found bludgeoned murdered by an ax-wielding killer.
4. Ghost of Sammie Dean in Jerome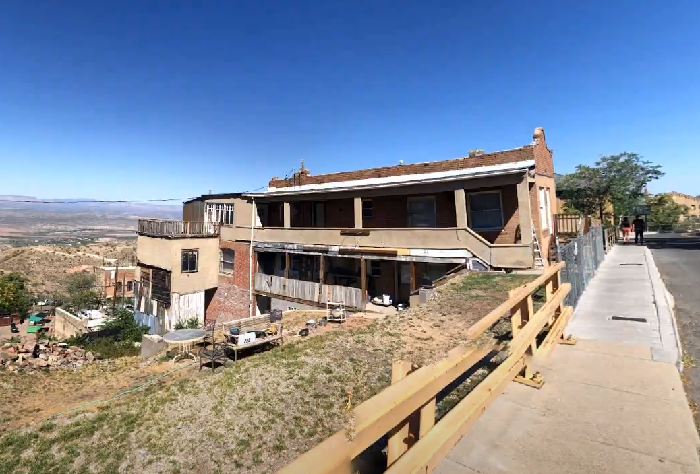 Jerome in Arizona mining town became the wickedest town in America because of its reputation for attracting prostitutes, alcoholics, and gamblers. Sammy Dean a prostitute that was mysteriously murdered in her home many years ago. The ghost of Sammy along with a number of other notorious spirits are said to still haunt the area.
5. Waverly Hills Sanatorium, Kentucky
At least 6000 people died of tuberculosis at Waverly Hills Sanatorium in Kentucky. Those who died hold the halls one of which is a woman with bloody wrists screaming for help.
6. Cuban Club, Tampa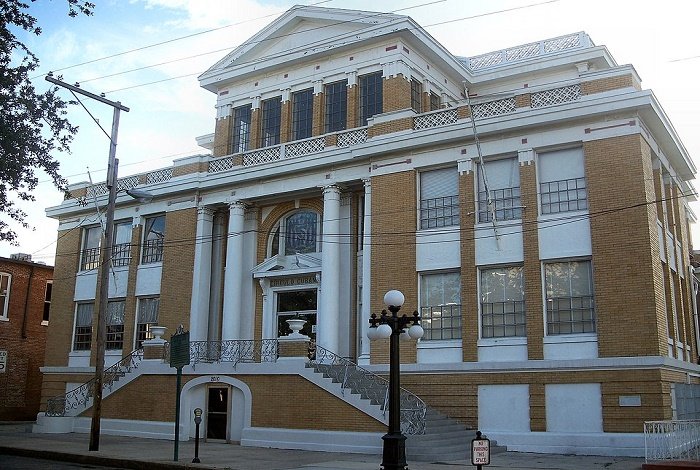 Cuban Club in Tampa's Ybor City neighborhood was a popular hangout for Cuban immigrants today. The club is the setting for many ghost stories about spirits playing the piano and riding the elevators.
7. Fort Mifflin, Philadelphia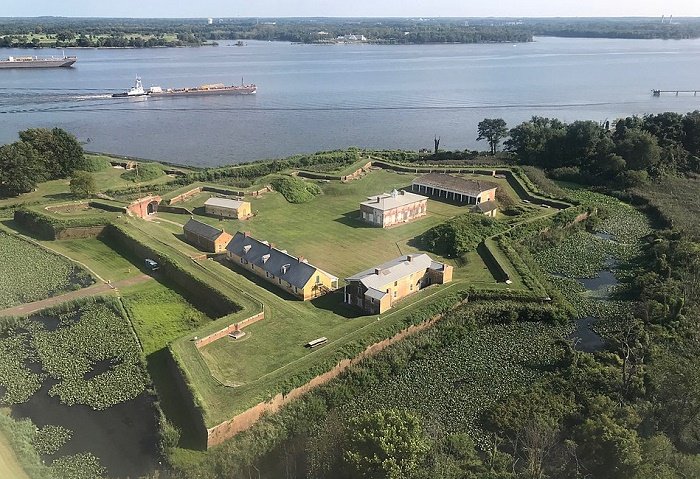 Built-in 1771 Fort Mifflin is the country's only Revolutionary War battlefield that is still intact. There are 14 restored buildings on the grounds on the Delaware River and reportedly plenty of spirits from the past including a screaming woman a faceless man wandering around the fort and a tour guide dressed in the revolutionary gob.
8. Moon River Brewery, Savannah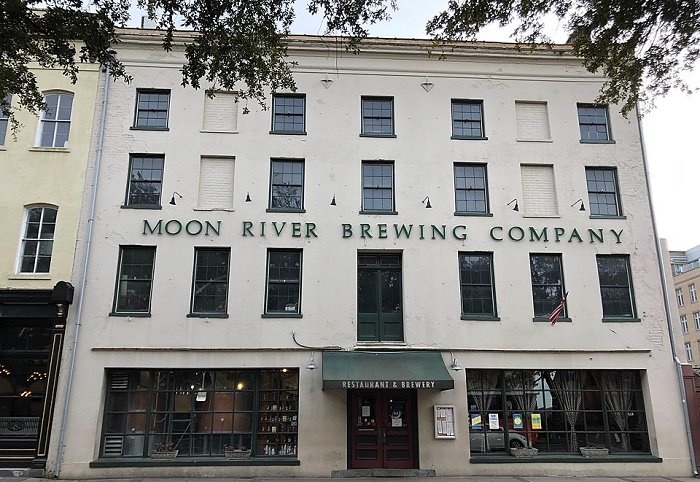 In the 1830s Savannah's City hotel now the Moon River brewery was popular with
Rough crowds. Men were killed in the hotel during heated skirmishes including a Yankee's death by locals. Today some bar patrons say they have seen bottles mysteriously fly through in the air and have witnessed guests being pushed or slapped by unseen forces.
9. Sultan's Palace, New Orleans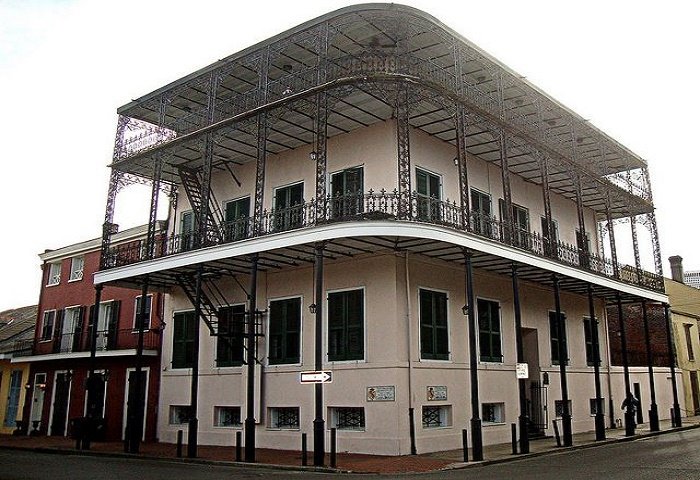 At 716 door friend Street on the corner of Orleans Avenue in the French corner stands a four-story home housing the Sultan a most unusual ghost in the 1800s. Sultan was a wealthy man with a depraved lifestyle, multiple wives, and children and a harem of women. Today his angry spirit is thought to be responsible for the unusual noises shrieking and screaming.
10.  Stanley Hotel, Colorado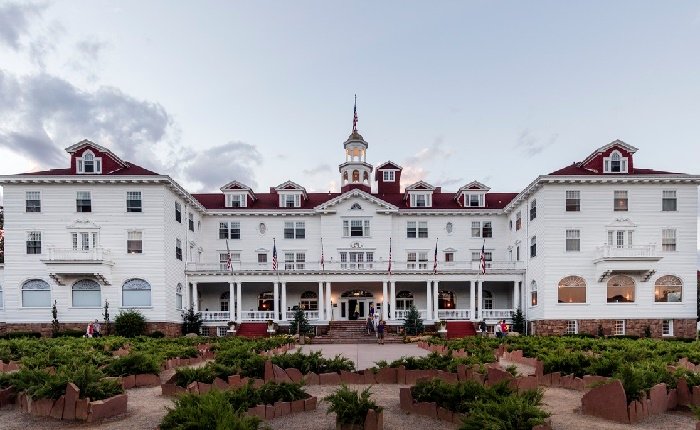 The Stanley Hotel in Estes Park Colorado is actually known for ghostly sightings and experiences. Room 217 is famous for being where Elizabeth Wilson was nearly killed in a gas leak explosion. While taking a spirited tour the More Sling family may have captured a photograph of two ghosts while they were stopped on a landing of the hotel's stairs. Since the death of Elizabeth Wilson, there have been spooky unexplained reports happening in 217.