Probably you wouldn't have heard of the city of weed in California before. It's a small city in Siskiyou County, California, United States. It is about 10 miles west-northwest of Mount Shasta which is a popular Northern California landmark. It's a famous tourist attraction due to the surrounding breathtaking views. It is situated amid incredibly beautiful landscapes.
You may also like: Dillon, Texas History & Interesting Facts
History of Weed California
Although the name of the city links it with a certain kind of drug. But the history of Weed California is a different story. The city gets its name from Abner Weed. He was a businessman and was born on 18 September 1842 in Dixmont, Maine. Abner Weed was interested in politics but couldn't do much in politics. He provided services as a soldier in the United States Civil War for Union. He was a great asset in the history of the United States.
Abner Weed was the founder of a local lumber mill in this area. This area was unnoticed before. He recognized the importance of the area the area's strong winds that helped dry the freshly cut wet lumber. At that time, many lumber mills were working in California. But Abner was the first to recognize the importance of this town for the lumber industry. So, Weed California got its name from its founder Abner Weed.
In 1897, Abner Weed purchased the Siskiyou Lumber and Mercantile Mill. Moreover, he bought 280 acres of land which is now known as the City of Weed. When Abner Weed thought of getting into politics, he sold his company in the 1950s to International Paper Company. Thus, the company village was transformed into a California town, Weed California.
Interesting Fun Facts About Weed California
As the name of the city has an interesting history, similarly the town itself has many interesting aspects. Let's get into them one by one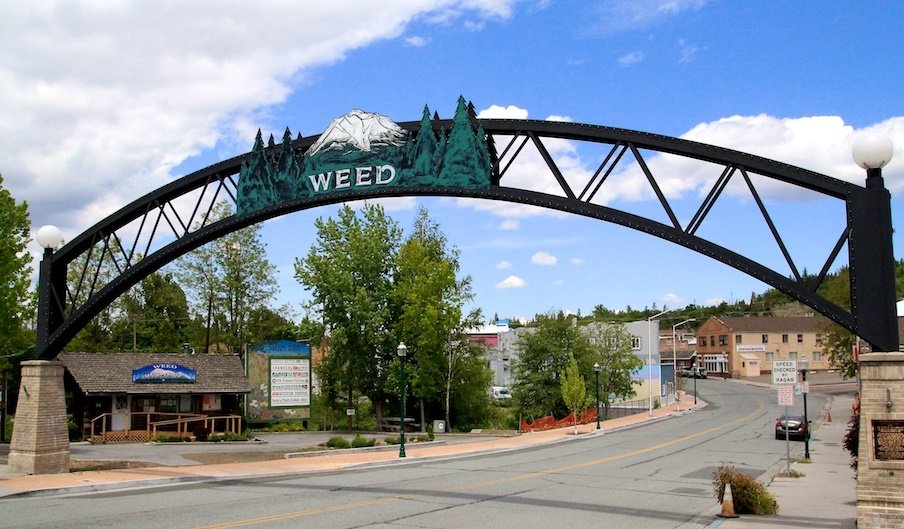 Population
According to the 2017 census, the population of the town is 2716. This includes 93% urban and 7% rural population. This population had 49% males and 50% males.
Income and Housing
The median household income as per the 2017 survey was 35,034 dollars. And the mean price for all housing units was 354,145 dollars. The median gross rent was 869 dollars.
Religion
According to the survey, 28.8% of the population in Weed California is religious. The survey revealed the following interesting ratio of different religions in the city:
0% are Baptist
2% are Episcopalian
2% are Catholic
7% are Lutheran
5% are Methodist
0% are Pentecostal
4% are Presbyterian
6% are Church of Jesus Christ
4% are another Christian faith
0% are Judaism
7% are an eastern faith
0% of affiliates with Islam
Races
The city of Weed California is a home for people belonging to different races. According to statistics, the following are the major races inhibiting in the city.
White (59.2%)
Hispanic (21.5%)
Black (8.7%)
Two or more races (5.1%)
American Indian (2.6%)
Asian (1.7%)
Native Hawaiian and Other Pacific Islander (0.07%)
Tourist attractions
Weed California is a major tourist attraction due to the beautiful vistas nearby. Some of the most important recreation points are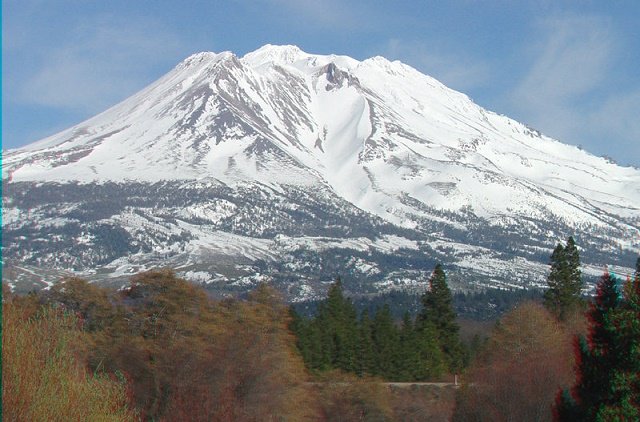 See also: Top 25 Safest Cities in America 2020
Mount Shasta
The entrance to Weed California has the great Mount Shasta. This snow-covered mountain, which has the second tallest volcano, makes the view breathtaking. People often visit Weed California to see Mount Shasta.
Lake of Shastina Golf Resort
This recreational point offers an 18-hole golf course and a 9-hole Scottish course as well. In addition to this, it offers a scenic setting area as well. It's a popular tourist attraction for board windsurfing.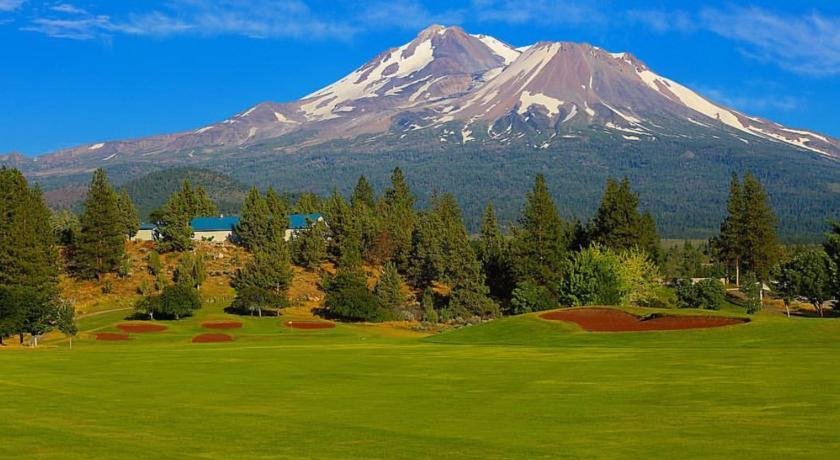 Lincoln Park
This park covers an area of about 11 acres and contains restrooms, a playground, and basketball courts as well. It is considered home to the Weed Skatepark.
In addition to this, Weed has historical sites and museums as well. Some most famous among tourists are:
The Weed Historic Lumber Town Museum
It's a small local museum located in the heart of Weed. It has remained from the history of the Weed California such as sawmill machinery and artifacts.
The Veterans' Living Memorial Sculpture Garden: It is situated 13 miles northeast of Weed California on US Highway 97. It has sculptures of the famous veteran personalities of the U.S.
Education
Weed California has the following educational facilitates for the residents:
Primary education is conducted at the Weed Elementary School and Wyeka Vista Community Day. Both of these are public institutions. Siskiyou Christian School is a private school that offers primary or middle-level education.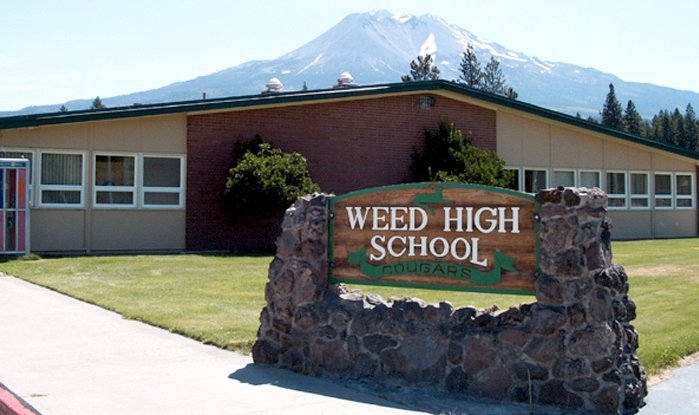 The higher school students are educated at Weed High.
For University level education, the College of Siskiyou is providing its services.
Common Industries
Some of the most common industries that are working Weed California as per a survey in 2000 are below:
Educational services (13.8%)
Wood products (11.7%)
Accommodation & food services (10.8%)
Health care (8.1%) Social assistance (6.7%)
Public administration (5.3%)
Construction (4.5%)
Common Occupations
According to a survey in 2000, the most common occupations in Weed California are:
Building and grounds cleaning and maintenance occupations (6.2%)
Other production occupations, including supervisors (4.3%)
Cashiers (4.1%)
Laborers and material movers, hand (3.9%)
Cooks and food preparation workers (3.9%)
Other teachers, instructors, education, training, and library occupations (3.7%)
Information and record clerks, except customer service representatives (3.4%)
Means of Transportation
The most common means of transportation that people use in Weed California are below:
Car (80.7%)
Carpooled (13.0%)
Walked (5.3%)
Bus (0.7%)
Other (0.3%)
Health Centers
For providing health facilities to the residents of Weed California, 2 hospitals are working in the city:
Shasta View Medical Center
Mercy Medical Center Mt Shasta
When you should visit Weed California?
The climate of Weed is a warm-summer Mediterranean climate. It has cool and wet winters with snowfall sometimes. The summers in Weed California are hot and dry. The most favorable time to visit Weed is June, September, and August. While the least comfortable months are December and January.