Most US celebrities have small families, but a select few have had an especially large number of children. From actors and musicians to reality TV stars, these celebrities have made headlines for their growing families. Some have had many children through multiple marriages, while others have had a large number of children through adoption or surrogacy. These celebrities have had to balance their high-profile careers with the demands of raising a large family, and have often used their platform to speak about the joys and challenges of parenting.
Angelina Jolie – 6 Children
Angelina Jolie is an actress, filmmaker, and mother of six children. She has been in the entertainment industry for over two decades and has established a successful career as an actress and director.
Jolie has six children, three of whom she adopted from different countries. Her children are Maddox, Pax, Zahara, Shiloh, and twins Knox and Vivienne.
Maddox was adopted from Cambodia in 2002, Pax from Vietnam in 2007, and Zahara from Ethiopia in 2005. Shiloh, Knox, and Vivienne are her biological children with her former partner, Brad Pitt.
See also: 6 Most Notorious Female Serial Killers in the United States
Jolie has been an advocate for adoption and has been open about her experiences as an adoptive mother. She has also been actively involved in various humanitarian causes and has been appointed as a Goodwill Ambassador for the United Nations High Commissioner for Refugees (UNHCR).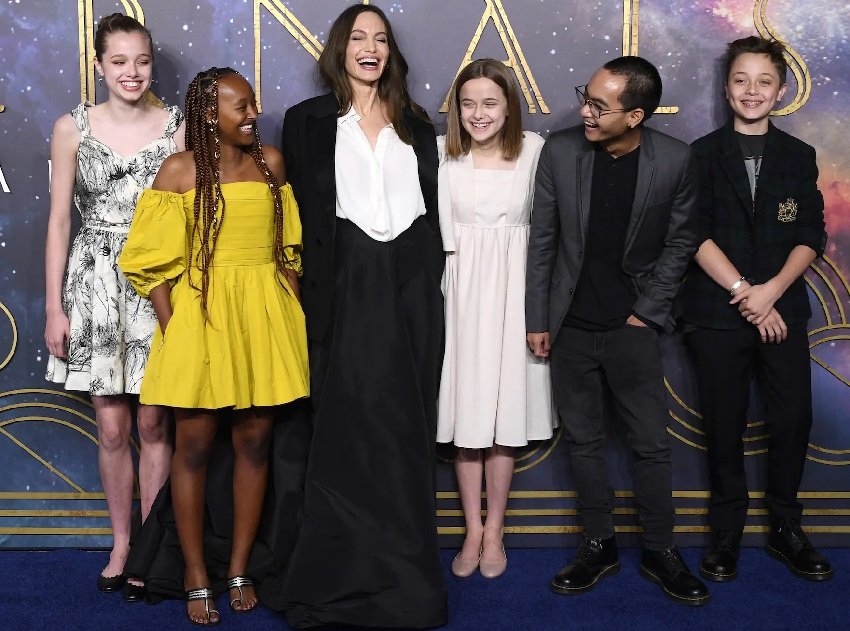 In 2013, Jolie underwent a preventative double mastectomy after discovering that she had an inherited genetic mutation that increases her risk of developing breast and ovarian cancer. She has since been open about her experiences with the surgery and has been a vocal advocate for genetic testing and cancer prevention.
Jolie and Brad Pitt were together for over a decade and were married in 2014, but they filed for divorce in 2016. The divorce process was highly publicized and had a significant impact on the family, but despite the challenges, Jolie has remained dedicated to her children and has been actively involved in their upbringing and education.
Clint Eastwood – 7 Children
Clint Eastwood is an actor, filmmaker, and father of eight children. He has been in the entertainment industry for over six decades and has a successful career as an actor, director, and producer.
Eastwood's first child, Kimber, was born in 1964 with his then-girlfriend Roxanne Tunis. He also has seven children with five different women. His children are Kimber, Kyle, Alison, Scott, Kathryn, Francesca, Morgan, and Trauma Eastwood.
Eastwood's children have followed in their father's footsteps, with some of them pursuing careers in the entertainment industry. His daughter Kimber is a television producer, Kyle is an actor and musician, and Alison is an actress, known for her roles in "Tightrope" and "Midnight in the Garden of Good and Evil."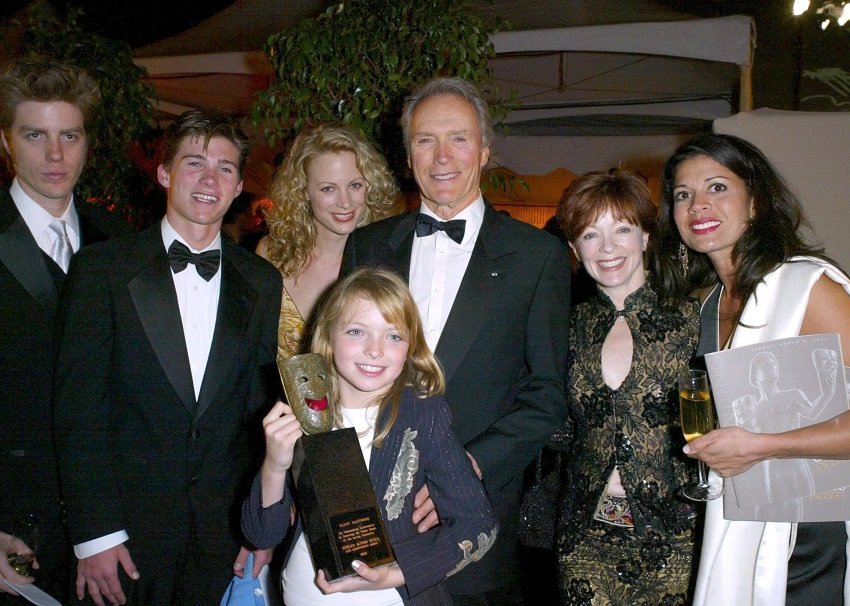 Despite his busy career, Eastwood has always been known to be a devoted father and has credited his children as a source of inspiration and support throughout his career. He's been open about the importance of family in his life and has said that his children are his proudest achievement.
See also: 15 Most Famous Native American Actresses
Eastwood has been married twice, first to Maggie Johnson and then to Dina Ruiz. He's also had several high-profile relationships, but he has always been known for keeping his personal life private and away from the spotlight.
Kate Gosselin – 8 Children
Kate Gosselin is a television personality and author who rose to fame as the mother of eight children featured on the reality television series "Jon & Kate Plus 8." which aired on the TLC Network from 2007 to 2011. The show followed the lives of Kate and her then-husband, Jon Gosselin, as they raised their eight children, which include sextuplets and twins.
Kate Gosselin's children are Cara and Mady, who are the twins, and Alexis, Hannah, Aaden, Collin, Joel, and Leah, who are the sextuplets.
The show was popular among audiences and ran for several seasons, but the Gosselins' marriage began to deteriorate, and the couple filed for divorce in 2009. Kate Gosselin was awarded full custody of the children, and Jon was granted visitation rights.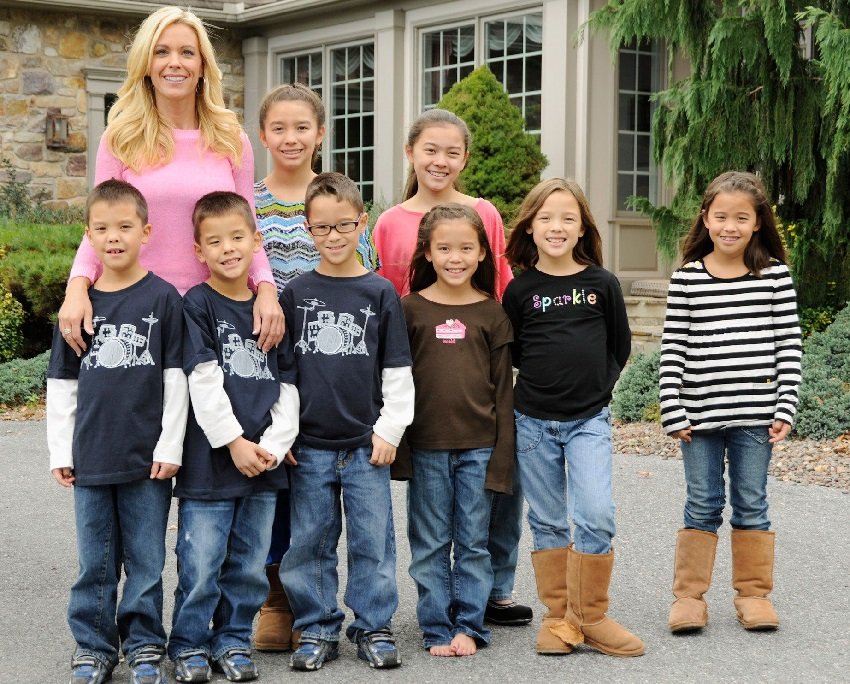 After the end of the show, Kate Gosselin continued to be in the public eye, appearing on several reality shows and talk shows, and writing several books. She also made a return to TLC with a series called "Kate Plus 8" which lasted for a few seasons.
Kate Gosselin has been open about the challenges of raising eight children and being a single mother. Despite the challenges, she has remained dedicated to her children and has been actively involved in their upbringing and education.
Mel Gibson – 9 Children
Mel Gibson is an actor, filmmaker, and father of 9 children. Gibson's children include six sons and three daughters from his various relationships.
His first child, Hannah, was born in 1980, from his previous relationship with his high school sweetheart, before he was famous. Hannah is an actress, best known for her role in the movie "Mad Max: Fury Road".
See also: 14 American Celebrity Couples with Huge Age Differences
Gibson has seven children with his ex-wife Robyn Moore, to whom he was married from 1980 to 2011. Their children are Edward, Christian, Louis, Milo, Tommy, William, and Louis.
Gibson's youngest child, Lars Gerard Gibson, was born in 2017, with his ex-girlfriend Rosalind Ross, who is 35 years his junior.
Throughout his career, Gibson has been known for his roles in action movies such as the "Lethal Weapon" series and "Braveheart" for which he won an Academy Award for Best Director. He's also been known for his controversial statements and has had some publicized legal issues and personal scandals.
Despite his personal and professional controversies, Gibson has remained a devoted father to his children. He has been open about the importance of family in his life and has credited his children as being a source of inspiration and support throughout his career.
Nadya Suleman – 14 Children
Nadya Suleman, also known as "Octomom," is a mother of 14 children, including 8 children born through in vitro fertilization (IVF) in 2009. Suleman's octuplets were the second set of octuplets to be born alive in the United States, and they made headlines around the world due to their rarity and the fact that they were born to a single mother.
Suleman's octuplets were born prematurely and were given a guarded prognosis due to their underdeveloped lungs. However, they have since grown and are said to be healthy.
Suleman's decision to have octuplets caused controversy and criticism, with many questioning her ability to provide for such a large family and her judgment in having so many children via IVF. Suleman struggled financially and was dependent on public assistance and donations.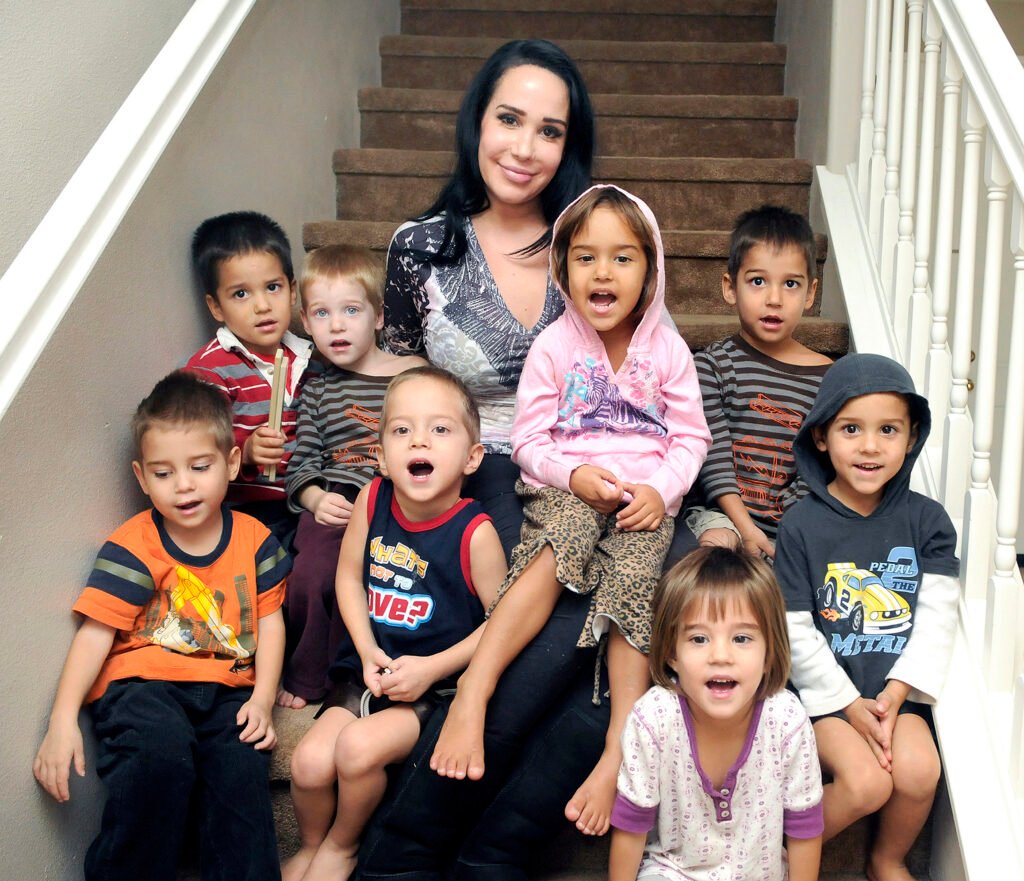 Suleman's children are Elijah, Amerah, Joshua, Aiden, Caleb, Isaiah, Jonah, Makai, Maliyah, Nariyah, Noah, Josiah, Jeremiah, and Isaiah.
She has been in the public eye since the birth of her octuplets, appearing in various reality shows and documentaries. The media attention has not been always positive, with criticism for her parenting skills and the way she's raising her children.
Suleman has been open about her struggles as a single mother and her financial difficulties. Despite the challenges, she has continued to raise her children with the help of her family.
Michelle Duggar – 19 Children
Michelle Duggar and her husband Jim Bob have 19 children, which include 9 girls and 10 boys. Their children are Joshua, Jana, John-David, Jill, Jessa, Jinger, Joseph, Josiah, Joy-Anna, Jedidiah, Jeremiah, Jason, James, Justin, Jackson, Johannah, Jennifer, Jordyn-Grace, and Josie.
The Duggar children have been a central part of their family's reality television show "19 Kids and Counting," which aired on TLC from 2008 to 2015. The show chronicled the family's daily life, including the children's homeschooling, their participation in family chores, and their involvement in various family activities.
See also: Top 7 Most Educated Hollywood Actresses
Several of the Duggar children have also been featured on their own spin-off shows, including "Jill & Jessa: Counting On," which focused on the lives of two of the older daughters.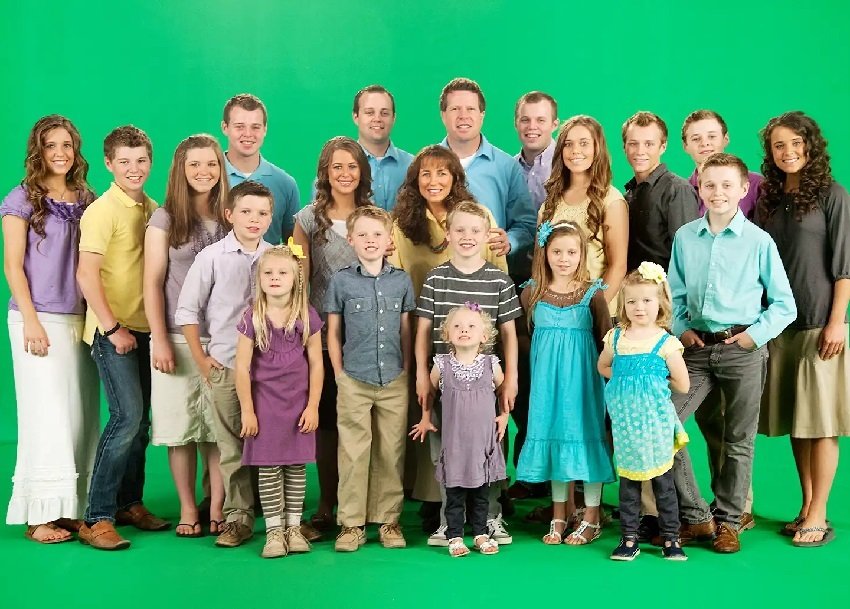 The Duggar children are home-schooled, and they are raised in a strict Christian environment. They are expected to follow a set of conservative Christian values, which includes opposition to birth control and a focus on traditional gender roles.
Many of the Duggar children have gone on to get married and start their own families. The older children are also active in their church and other charitable causes.
It's worth noting that the show was canceled after it was revealed that Michelle and Jim Bob's son Joshua had molested several underage girls, including some of his sisters, when he was a teenager. This has had a significant impact on the family and the show, and most of the children have had to deal with the aftermath of this revelation.
Conclusion
From the Duggars, who have 19 children, to Angelina Jolie, who has six children, these celebrities have shown that with dedication and hard work, it is possible to raise a large family and have a successful career. However, it's worth noting that some of these celebrities have been involved in controversies, and some have had a significant impact on their families, but despite these challenges, they have remained devoted to their children and have been actively involved in their upbringing and education.