A world full of glamour doesn't need degrees or high qualifications. The glittering faces and perfect physiques are enough to control the fame. But, some of the well-educated ladies have also joined this glittering world. Hence, it's compulsory to mention their names in the Top 7 Most Educated Hollywood Actresses list.
7. Gabrielle Union
Gabrielle Union is one of the well-known actresses of Hollywood. Moreover, other titles like a vocal artist, author, and social activist are also attached to her personality. Her bachelor's degree is in Sociology. Therefore, the above titles are according to her degree's taste.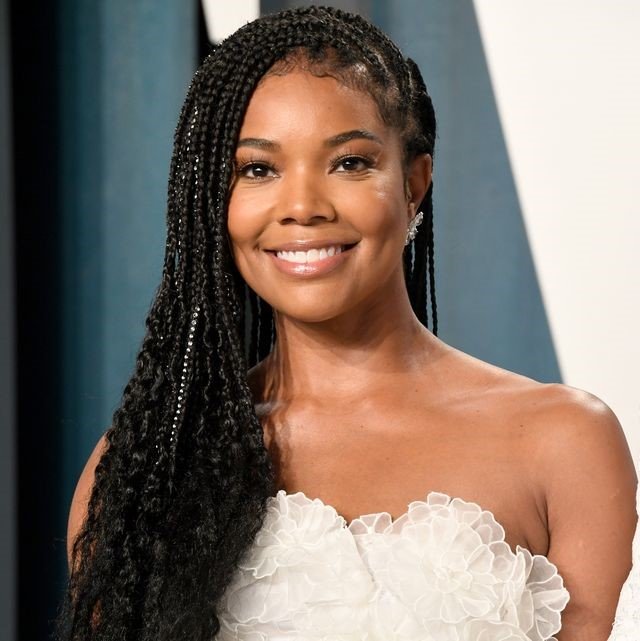 Furthermore, this lady has appeared in several movies of different genres. Through all of her journey, she has never left her role as an activist behind. She has written an excellent book named "We are Going to Need More Wine," – which was marked as the best book. Moreover, she a vocal person for women in oppression and pain. Hence, Gabrielle Union is proving herself in both segments of life.
6. Lisa Kudrow
Lisa Kudrow is the most famous American Actress. The reason behind her endless fame is because of her appearance in the ever-loved sitcom "FRIENDS." Previously, she was part of several sitcoms and plays, but her role in this sitcom turned into a game-changer. After this, she was nominated for several award categories. Moreover, she has achieved Screen Actor Guild Award, Primetime Emmy Award and selected for many nominations.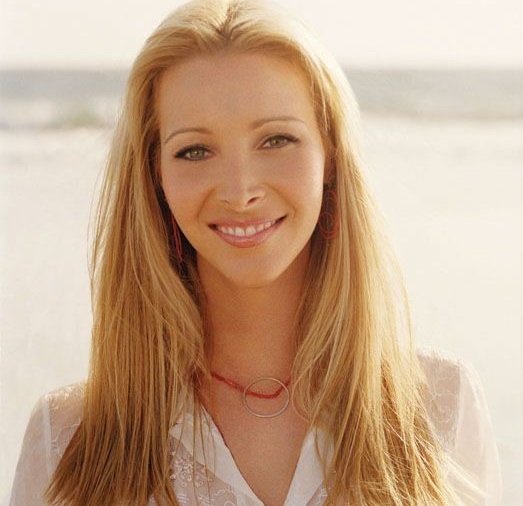 see also: Top 5 highest paid models in the US 2021
Lisa Kudrow has her bachelor's in the sciences of biology. Initially, she aimed to cure the headaches as her father does. But, later on, Lisa Kudrow pursued her career in acting. Along with these shimmering badges, she is a comedian, producer, and writer as well. On the whole, she is a gem!
5. Teri Hatcher
Teri Hatcher is one of the Most Educated Hollywood actresses.
Most of the time, people get influence by their own families. The proceeding case is identical; Teri's father also inspired her as he was the electrical engineer and nuclear physicists of that time. So, Teri pursued her education in the field of mathematics and engineering. Moreover, this beautiful lady has enchanted her acting skills in multiple movies like Desperate Housewives, Tomorrow never dies, and many more. Several times, she was nominated and awarded for her phenomenal and exceptional acting.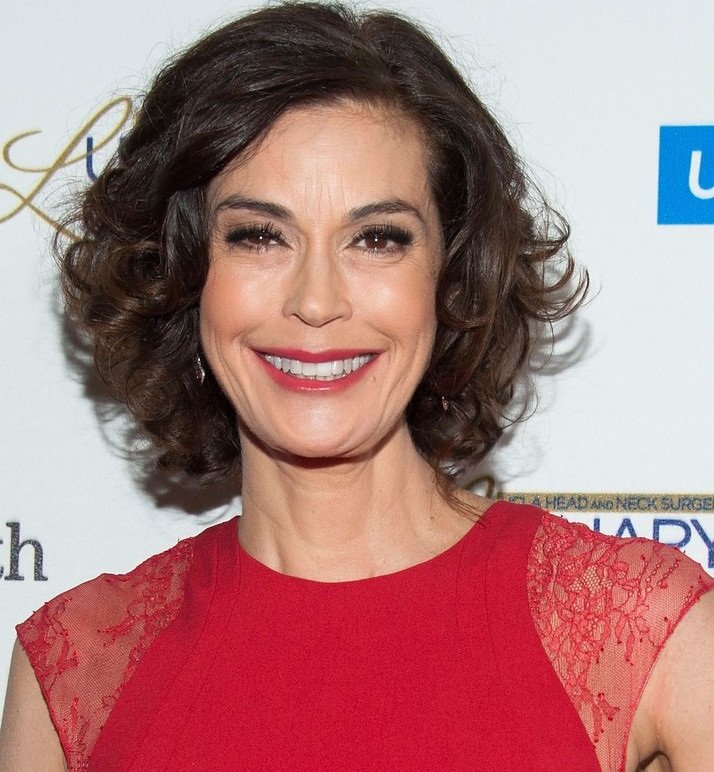 Furthermore, Teri Hatcher was also the victim of sexual abuse. But, she fought as a fighter against the culprit and was able to arrest him. Now, it's a compulsion to call her an Iron lady.
4. Natalie Portman
Classy, Elegant, and Well-educated!
These words define this beautiful lady Natalie Portman.
From an early, she is a part of many blockbuster movies. Hence, she is a famous person since childhood. Furthermore, she has taken notable and worthy achievements like Academy Award and Golden Globe Awards. However, along with this glittering career, her main objective was to learn and explore more in psychology. Therefore, her bachelor's degree is in Psychology from the renowned University of Harvard.
you may also like: 14 American Celebrity Couples with Huge Age Differences
Natalie Portman hasn't stopped here. Her love and passion for humanity, animals, and plants have given her the title of Activist. In this concern, she has done much work for the slum areas. Natalie also wants to up-rise awareness about environmental issues. Hence, her efforts have been praised and awarded worldwide.
3. Emma Watson
We all are familiar with this alluring face since childhood. Emma Watson is the third most beautiful and most educated Hollywood actress. Moreover, she was the leading actress in the world's famous movie series Harry Potter. Her role as Hermione Granger was appreciated and admired.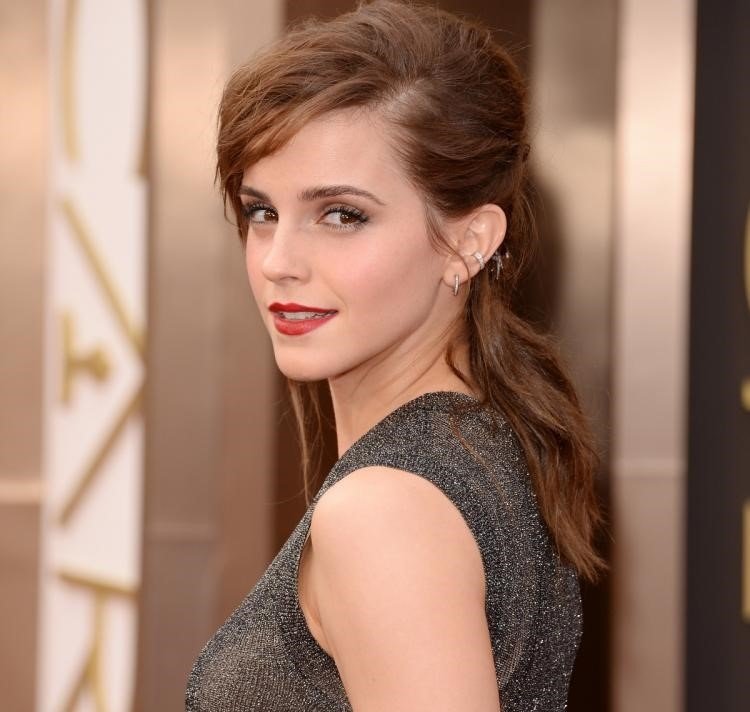 Emma has her bachelor's degree in English Literature from the Brown University. Furthermore, she is very active whenever it came to feministic issues or gender equality. Emma Watson has also selected as the UN Goodwill Ambassador.
Along with all these titles, her every other movie is a hit. Hence, it gave her a position in the list of the highest-paid actresses in the US. Furthermore, in 2015, she was also part of the 100 most influential people in the world.
2. Danica McKellar
Danica McKellar is the second most educated Hollywood actress. She has appeared in several shows like The Wonder Tears, Young Justice, and many more. Along with her tremendous acting skills, Danica is also a mathematics expert. Moreover, she has done her bachelor's of science in Mathematics from the University of California.
see also: The Hottest Redhead Actresses of USA in Hollywood
There is a list of books written by this beauty icon. Let's share the name of her written books; Math Doesn't Suck, Hot X: Algebra Exposed, etc. Furthermore, a mathematical theorem was published under her title "Chayes-McKellar-Winn theorem."
Most mathematicians have a nerdy look. But, this lady has a sense of every field. Along with her unique educational background, she is a fabulous actor and an educational advocate. All of Danica's books have the theme to make math a friendly subject with students as it will help them a lot.
1. Eva Longoria
The most educated actress in the US is Eva Longoria. The early years of her life were quite rough and tough. She used to work in a restaurant to earn money for her family.
But, Eva's intense devotion took her to the big screen, and then her acting skills won the heart of her many followers. Moreover, this beautiful lady has been a part of many successful shows; "The Young and the Restless," "Desperate Housewives," and many more.
Eva Longoria has completed her bachelor's degree in Kinesiology from Texas A&M University-Kingsville. Furthermore, she is the only lady on our list who has done a Master's in any field. So, after studying for about three years, Eva received her Master's degree in Chicano Studies.
Final Words
We have completed this list of the Most Educated Hollywood Actresses. I hope you will be astonished after knowing the educational backgrounds of your favorite stars.