Top 5 highest paid models in the US 2021. A glamorous world full of beaming faces, expensive designer dresses, accessories, and perfect bodies. All of these words address the alluring and enchanting sphere of Modeling. This process of the exhibition has two steps. Firstly, the poker-faced bodies lush with exquisitely designed dresses. And, secondly, they show a catwalk on a thin platform surrounded by a colossal audience.
Every brand wants to hire the most followed model. So, this urge increases the pay rates of these dazzling faces. Here, we will mention the Top 5 highest paid models in the US 2021.
5. Karlie Kloss
The title of "A well-educated lady in a glamorous world" perfectly suits Karlie Kloss. Her journey towards Modelling started when she was only 14.
She is known to be one of the finest and classiest models of America. Moreover, her Modeling period has also adorned her with the tag of Victoria's Secret Angel from 2013 to 2015. Kloss's interest in ballet dancing has helped her a lot in Modeling. Apart from this multiplex, this lady has shown her curiosity in education and technology too. All of her work indeed demands high pay! So, that's why she is on the list of highest-paid models of the US in 2021.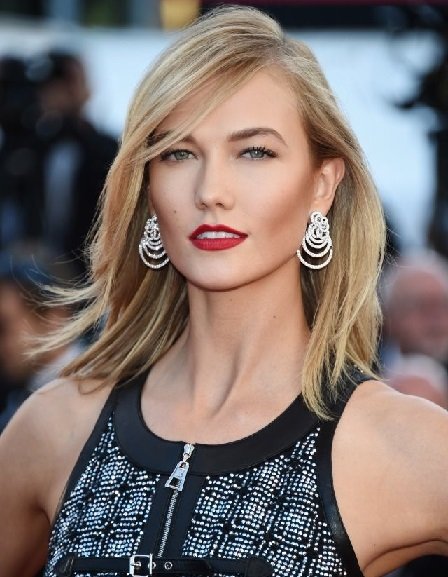 See also: Most Beautiful Hollywood Actresses of 2021
Furthermore, she is a model plus activist. A new cookie recipe was launched after her name, but the main objective was to help the low-privileged kids worldwide. This iron lady thinks out of the box and is providing the community from all means.
Age: 28 years
Shows: Thanks a Million, Zoolander 2, Movie Night with Karlie Kloss, and Bill Nye Saves the World.
Income from Modeling: $13 million
4. Bella Hadid
The youngest and one of the highest-paid models on our list!
Bella Hadid is known for her mesmerizing and hypnotic facial features. The ramp walk with such a face has worked as a game-changer for her career. Moreover, her family is quite famous and is ruling in this multiplex for years.
She is a horse lover and always wanted to be an athlete. But her inherited chronic Lyme disease has shattered all of her Olympic dreams. Moreover, she calls herself a true Muslim and has spoken a lot on the issue of Palestine. Her father was also from Palestine, and indeed she has a strong connection with this land. Furthermore, this brave lady dares to speak about this issue even after knowing that it will ruin her industry image and modeling career. But, we genuinely praise her confidence.
Age: 22 years
Shows: Love Advent, Inside Dior, and Savage X Fenty Show.
Income from Modeling: $19 million
3. Gigi Hadid
At the age of 2, Gigi Hadid made her debut in her modeling career. Then, from 2014 till now, she has been a part of many modeling activities.
Over the last few years, Gigi has gained eternal fame. She has appeared in the most famous Magazine "Vogue" more than 35 times. Eventually, all of this fame results in the highest incomes. Gigi is the eldest kid of the Hadid family. Moreover, she has much interest in volleyball and horse riding. Her goal was to pursue these sports and fully enjoy high school. But, Gigi ended up in Modeling.
You may also like: Top 10 Most Handsome Men in the US
Gigi is in a relationship with a very renowned personality "Zayn Malik" from the music industry. Now, they have a beautiful kid too.
Age: 26 years
Shows: The Real Housewives of the Beverly Hills, Stars, and Scandals 2015, and many more.
Income from modeling: $20 million
2. Chrissy Teigen
Living a super simple life!
It is the logo of Chrissy's life. The majority of the people in the modeling industry have an artificial lifestyle. Through her Instagram account, she shows that no one has the perfect body and skin. With all these flaws, we look beautiful.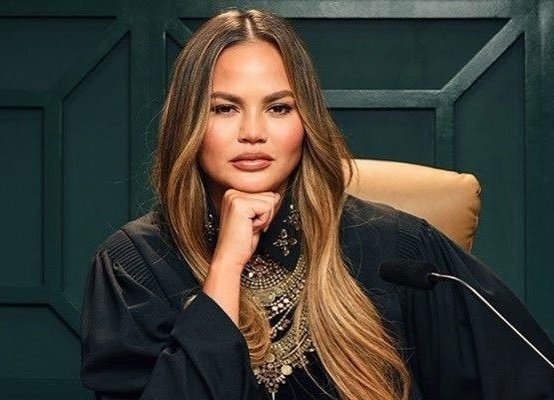 Moreover, her debut was Sports Illustrated Swimsuit Issue in 2010. After that, her fame started to grow. Thus, we have seen her on the cover pages of several magazines. This lady loves to eat junk food and also not a gym freak! According to her, whenever she has a photoshoot, she just prepares herself one week before. Once it has been done, she goes back to enjoy her lovely food items. Chrissy is a blunt lady. Whoever does body shaming has a rapid answer for it.
Age: 35
Shows: Lip Sync Battle, Never have I Ever, FABLife, Bring the Funny, Mr. Mayor Etc.
Income from modeling: $39 million
1. Kendall Jenner
Kendall Jenner is the highest-paid model in the US in 2021.
From the family of Kardashians, Kendall has lived a life under the spotlight of beauty and fame. Her journey towards Modeling started at the age of 14. Moreover, she has shared her charm on many famous fashion shows.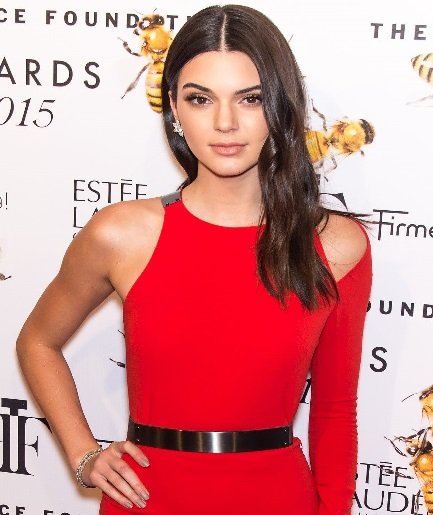 See also: 8 Most Beautiful Female Singers in the United States
At this early age, she has gained a list of achievements like being the highest-paid model, brand ambassador of a skincare brand, and many more. Kendall has a serious interest in photography, and her skills can't be denied. Furthermore, her love for ballet dancing has served as a core base for a perfect modeling career. This young lady has much inspiration in her own home.
Age: 25 years
Shows: Keeping up with Kardashians, Kourtney and Khloe Take the Hamptons, and any more.
Income from modeling: $40 million
Final Words
So, this was the list of the most highest-paid models in the US in 2021. I hope you all like it!