Most Beautiful Hollywood Actresses of 2021. Hollywood is the World's most prominent and the most versatile film industry. It's a mammoth house of entertainment. Under this multiplex, several movies and artists have acquired the road of popularity and success. Throughout many years, the standard of winsomeness has evolved a lot. But, now people love the beauty of the brain. The exquisite faces must have basic etiquettes and morals because the audience follows them religiously.
Therefore, according to today's standard of the goddess. We have created a list of The Most Beautiful Hollywood Actresses of 2021.
5. Amber Heard
Bold, Courageous, and beautiful!
These three words give a perfect definition of Amber Heard. She has a beautiful facial structure. The colored and gorgeous eyes, shorter and upturned nose and plump lips have awarded this lady for being on the list of the most beautiful ones. Furthermore, she is a pretty active actress. From TV to the big screen, she has covered the highway of success with grace and dignity. She is also an activist of hope. But, her relationship seems to be a bumpy ride with Johnny Deep, a well-known name from the film industry. I hope she will get the desired justice.
Age: 35 years
Movies: Drive angry, Aqua man, Justice League, The Rum Diary, etc.
Net worth: $10 million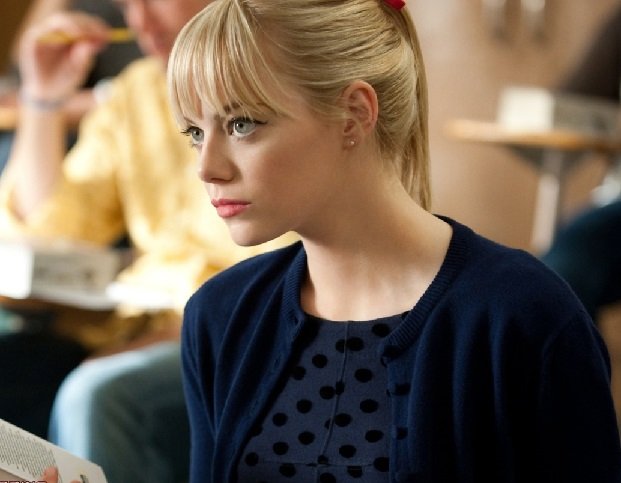 see also: 8 Most Beautiful Female singers in the United States
4. Emma Stone
From 2004, Emma Stone has ruled the film industry with her flawless face and acting. This blonde lady has attached several awards and titles with her name!
No doubt, Emma Stone's acting has played a vital in bringing her name to this level. But, she also has a highly alluring personality. Her charm has brought about 407k followers on her Instagram account. Furthermore, she is also known to be one of the highest-paid actresses of 2017. She has a happy married life and has been blessed with a cutie pie this year.
Age: 32 years
Movies: The amazing spider-man, Zombieland, Easy A, and many more.
Net worth: $32 million
3. Emma Watson
From childhood till now, Emma Watson has embraced success and popularity gracefully. We have seen her as "Hermione Granger" in the most famous worldwide series of Harry Potter. Moreover, she is a graduate of English Literature and a well-known activist.
Her talks are about peace, women empowerment, and gender equality. The act of helping and nurturing the underprivileged areas has given her the title of Goodwill Women Ambassador in the United Nations. Furthermore, the motherland has embellished her with flawless winsomeness.
Age: 31
Movies: Harry Potter, Beauty, and the Beast, Colonia, The Bling Ring, etc.
Net worth: $80 million
2. Scarlett Johansson
Scarlett Johansson is the most expensive name in the film industry. Her hypnotic dazzling eyes and silky hairs can drive anyone crazy. In this period, Scarlett Johansson has no account on any of social media. Maybe she is reluctant to share her details. However, without any colonial appearance, her beautiful figure has a huge fan following. She has given a list of blockbuster movies.
you may also: Top 10 Most Handsome Men in the US
Another interesting fact about this exquisite lady is that she is a singer also. But, she has earned most of the fame from acting. According to Forbes Celebrity, she is one of the highest-paid actresses in the town. Along with this, her family is also wealthy. While checking her marital life, she has been with three partners since 2008. But, from 2020, she is peacefully married to Colin Jost.
Age: 36
Movies: Lucy, The Avengers, Under the Skin, Ghost in the shell, and many more.
Net worth: $165 million
1. Alexandra Daddario
Mesmerizing, hypnotic, and killer eyes this lady has!
Her eyes portray a deep blue sea where tranquility and peace have grown immeasurable roots. There's some magic in her alluring eyes. It's hard to take sight of such a beautiful lady. Alexandra Daddario is the most beautiful actress in the US. Along with such dashing looks, her plump lips add more winsomeness.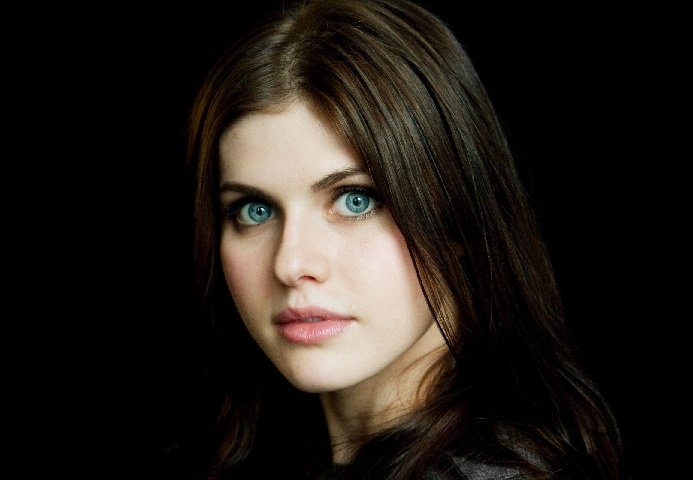 Indeed, she is designed specially by the motherland. Moreover, she is also ruling the film industry through her tremendous acting skills.
Age: 35 years
Movies: Baywatch, The layover, Lost Girls & Love Hotels, Texas Chainsaw 3D, etc.
Net worth: $8 million
Final words
Indeed, every lady is beautiful. I hope you all enjoy and have the same list of the most beautiful actresses of Hollywood in 2021.
You may also like: