Top 10 Most Handsome Men in the US. The title of our article is quite alluring and crispy. We want you to tighten your seat belts. Because this ride of most handsome men in the US is going to be full of awe moments. The beauteous eyes and dazzling looks of these machos will drive you crazy. Moreover, all of these eye-catching beauties are the outcome of nature's artistry. So, all of the credits go to the motherland and then to the maintainers of these hunks.
Let's begin the ride; Here, we will list the Top 10 Most Handsome Men in the US.
10. Channing Tatum
Channing Tatum is one of the most popular and handsome men in the US. The perfect facial features with a muscular physique make him look more stunning. Over the last two decades, his fame has escalated a lot and has reached the top of success. He is not a man who depends on looks. The hard work and devotion in his film known as "Step Up" is the reason for this triumph.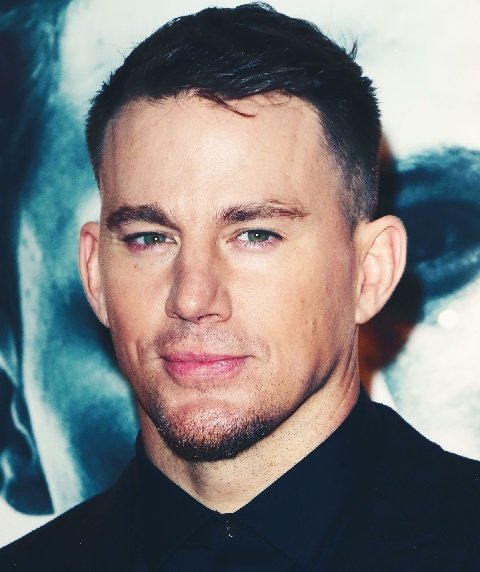 This attractive man is a dancer, actor, and producer. Moreover, several blockbuster movies have reached this stardom because of this conspicuous face.
Age: 41 years
Movies: Step Up, Fighting, The eagle, The Vow, Magic Mike, etc.
Net Worth: 80 million dollars
9. Will Smith
The face behind the success of every blockbuster movie is Will Smith. No doubt, his every work is a masterpiece of art. God has awarded this versatile actor with every blessing of life, from his appearance to work. Everything seems to be perfect!
See also: 14 American Celebrity Couples with Huge Age Differences
Diving into the sea of hard work will eventually lead you towards the road to success. Will Smith has followed the same ideology, and this has helped him in winning several awards. In the world of entertainment, being nominated is a remarkable thing. But, Will Smith's devotion has taken him on the big stages. Moreover, his exquisite looks have added his name to the list of the most handsome men in the US.
Age: 52 years
Movies: Focus, The pursuit of happiness, After Earth, etc.
Net Worth: 350 million dollars
8. Jason Momoa
The Macho man of Hollywood is Jason Momoa. His rough look, colored eyes and masculine body is enough to gather a huge audience. Moreover, nature has awarded him with utmost beauty, which has helped him in gaining much fame. 2018 was the year of his utter popularity. Because the movie, named Aqua man, was released in that year. It was a big hit. The beaming face of this blockbuster film was Jason Momoa.
Furthermore, in real life, his looks resemble a lot like an Aqua man. He is also a love guru!
Age: 41 years
Movies: Aqua man, Justice League, Conan the barbarian, Braven, Dune, and many more.
Net worth: 14 million dollars
7. Brad Pitt
One of the ever-green stars from Hollywood is Brad Pitt. His alluring and captivating personality has doubled up his career in acting. From the debut film till now, he has given a list of blockbuster movies.
Brad Pitt is known for his exceptional smile; it's enough to drive the female crowd crazy. Furthermore, two Golden Globe Awards and many other remarkable specialties have added a lot to his fame. Brad Pitt is also known for his relationships with two strong and gorgeous ladies of Hollywood.
Age: 57 years
Movies: Fury, Killing them softly, Meet Joe Black, etc.
Net Worth: 300 million dollars
6. Justin Timerblink
This handsome and sober-looking man is a singer, actor, songwriter, and record producer. Amazing! How many titles he has along with his name?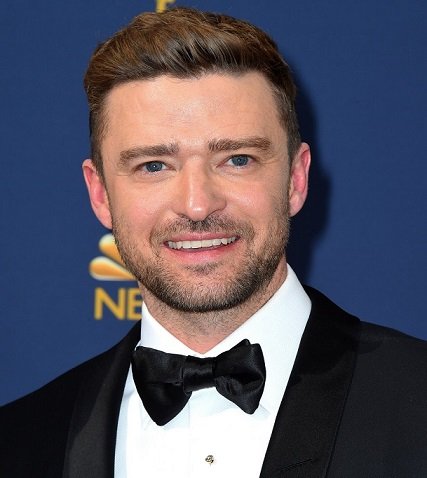 See also: 62 American Celebrities Who Have Died by Suicide
Justin Timerblink's killer smile and blue eyes have created a special slot in the list of the Top 10 most handsome men in the US. At the same time, many other sparkling abilities of Mr. Timerblink have raised his stardom.
The genres selected by Justin Timerblink include funk, neo-soul, dance-pop, R&B. So, the true lovers of his voice flew from all over the world to attend his concerts.
Age: 40 years
Songs: Rock your body, Suit & Tie, Say Something, Cry me a river, etc.
Net worth: 230 million dollars
5. Robert Downey Jr
Here comes Robert Downey Jr., The addition of another versatile actor in the list of most handsome in the US. From the age of five, this handsome hunk is doing movies, TV, and game shows.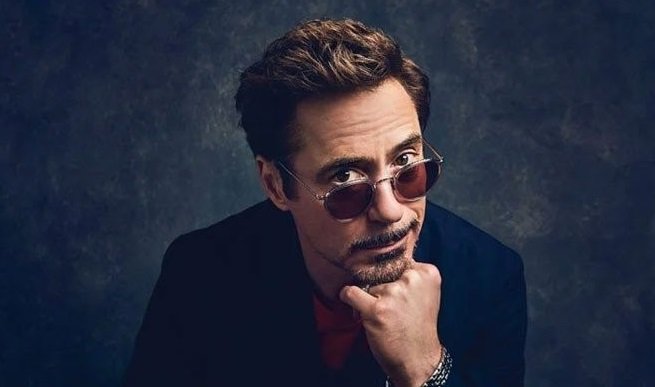 According to the Forbes list of celebrities, Robert Downey Jr is one of the highest-paid actors. Moreover, in 2018, the movie's release known as Avenger infinity war has taken his stardom to the next level.
Age: 56 years
Movies: Iron Man, The Avengers, Sherlock Holmes, Dolittle, Black Window, etc.
Net Worth: 300 million dollars
4. Bradley Cooper
Charming personality!
The fourth most elegant and handsome man in the US is Bradley Cooper. There are millions of his fans from all over the world. And, in love, they copy the hairstyle of this versatile actor.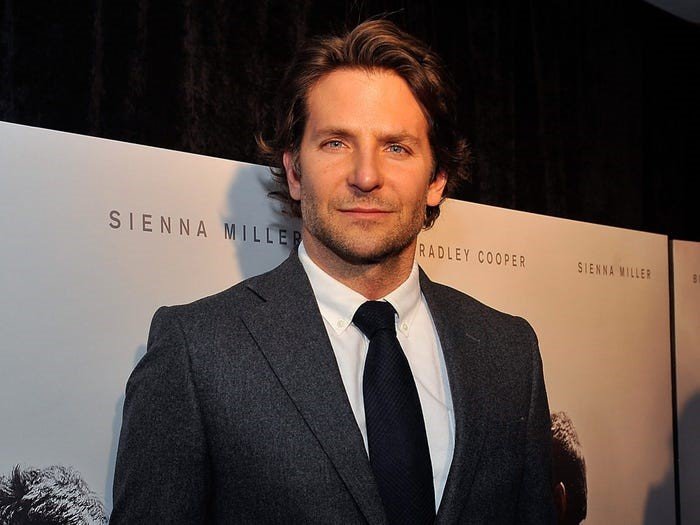 His god-gifted blue eyes with perfect facial shape act like a hypnotizer. Furthermore, he is an actor as well as a filmmaker also. In the last decade, he was added to the list of most influential and richest actors.
Age: 46 years
Movies: A star is born, The Hangover, American Sniper, Limitless, and many more.
Net worth: 100 million dollars
3. Ian Somerhalder
Ian Somerhalder is one of the most handsome existing men on the Earth. Those dazzling eyes have immense power to attract anyone!
He is a director and an actor as well. Moreover, The Vampire Diaries was the reason behind the success of Ian Somerhalder.
Age: 42 years
Movies: The Rules of Attraction, The Anomaly, Kiss the ground, and many more.
Net worth: 12 million dollars
2. Chris Evans
FAINTING! How handsome is this man?
The innocence on the face of Chris Evans makes you fall in love with him. Moreover, the masculine body with this much pretty face is a perfect combo. Maybe God has designed him with extra time and beauty! Lol.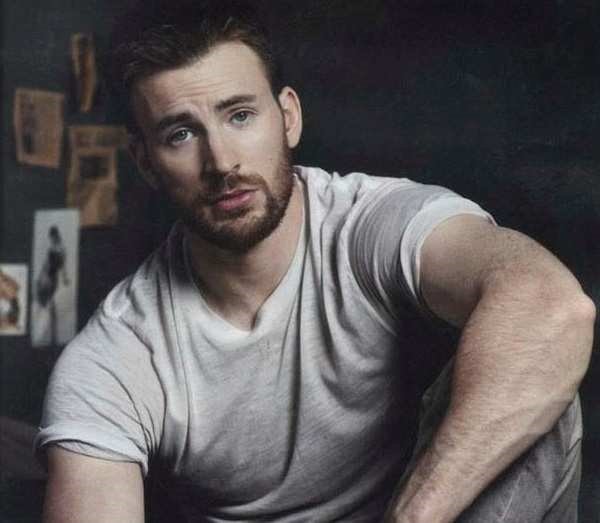 See also: Top 10 Most Beautiful American Models
He is best known for his Captain America role in the film. People love to see a dashing, handsome hero. Besides, Chris Evans's acting skills are also up to the mark. Therefore, the mixture of beauty and hard work results in something extraordinary.
Age: 39 years
Movies: Captain America, Avengers Endgame, Knives out, Gifted, etc.
Net worth: 70 million dollars
1. Tom Cruise
The Most Handsome Men of the US is Tom Cruise. Here, we will say that age is just a number. The way this versatile has carried his looks and charm is unbelievable. Moreover, it's hard to find the best movie from the list of Cruise works. Because all of them are amazing!
He is also the world's third-richest actor. How blessed is this man? Exceptionally handsome, richest, and famous. All of the stuff in his bag!
Age: 57 years
Movies: American Made, Valkyrie, The Mummy, and many more.
Net worth: 570 million dollars
Final words:
I hope you find it worth reading!