Most Beautiful Wives of American Athletes. some professional athletes are purely motivated by the love of the game. but many others are enticed by massive salaries and luxurious lifestyles. and it's not a coincidence that many of these all-stars end up with supermodel wives and girlfriends. today we're looking at the hottest wives of professional athletes. here are 10 incredibly lucky athletes with smoking-hot wives.
Hannah Davis (Derek Jeter's wife)
Hannah Davis has been married to Derek Jeter since early 2016. the couple tied the knot after dating for almost five years and keeping their personal life hidden from the media. it wasn't until Jeter announced in 2015 that he had a fiance that anyone even knew they were together. though the 29 years old already has two children with a 44 years old Jeter Davis, still maintains her career as one of the most in-demand models in the world. growing up in the US Virgin Islands she knew that she wanted to experience more than her isolated Island home blessed with good looks and a stunning figure. Davis quickly landed a modeling job with Ralph Lauren. this led to lucrative deals with Victoria's Secret, Levi's and American Eagle. though Jeter guarantees them financial security Davis continues to model to this day.
Gisele Bundchen (Tom Brady's wife)
See also:26 Most Beautiful American Women
another supermodel turned celebrity wife Giselle Bundchen has been married to Patriots quarterback Tom Brady since 2009. though she is of German descent Bündchen grew up in small-town Brazil. from a young age, she had ambitions to be a volleyball player but her mother encouraged her to pursue modeling. due to her gorgeous features and natural grace, Bundchen excelled quickly in the modeling industry. she had her big break at New York City's Fashion Week when she was only 16 years old. from there Bundchen meteoric rise has only continued. she consistently ranks among the highest-paid models in the world and was certified the sixteenth wealthiest woman in entertainment. after relationships with Leonardo DiCaprio and surfer Kelly Slater, she began dating Tom Brady in 2006. they have been together ever since solidifying their status as one of the most famous celebrity couples in the world.
Katherine Webb (AJ McCarron's Wife)
AJ McCarron came to prominence as the quarterback for Alabama during his college tenure. it was during his years with the University of Alabama that he met Katherine Webb. in her youth Webb was a beauty queen winning the Miss Alabama competition in 2012 and placing 10th in the Miss America pageant in 2013. Webb went to support her then-boyfriend McCarron at the BCS Championship game. when the camera hovered on her, the commentators spoke at length about her beauty saying that McCarran was incredibly lucky. though some considered their comments sexist it launched Webb to a new level of Fame. she now works as a model and a Miss USA judge. she and McCarran have one son and one daughter and hoped to make their family even bigger.
Savannah James ( LeBron James Wife)
Savannah James was named Savannah Brinson, when she met LeBron James they were both in high school and their chemistry was apparent from the beginning. in an effort to court her LeBron took her to Outback Steakhouse for their first date. they dated sporadically as LeBron quickly became one of the most revered and highest-paid athletes in history. in 2013 LeBron decided he couldn't wait any longer and pop the question. soon after they celebrated their wedding with Beyonce, Jay-Z, Dwyane Wade and many more in attendance. since then Savannah has started her career as a businesswoman. she has her own line of furniture and briefly started a chain of juice doors in Florida.
Nicole Williams (Larry English's wife)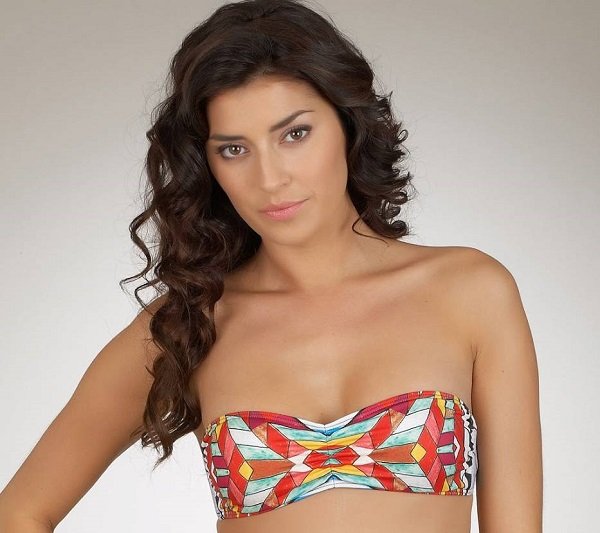 You may also like: Top 10 Most Beautiful American Models 2019
Though Larry English hasn't played football since 2014, his five seasons in the NFL earned him some serious wealth. he had a series of lucrative contracts first with the Chargers and then with the Buccaneers. in 2017 English married lingerie model Nicole Williams. their betrothal was documented by the reality show Wags, a show that features the wives and girlfriends of successful athletes. since then Williams has moved away from modeling to concentrate on her business career. she has collaborated with Khloe Kardashian and just launched her own swimwear brand called Nia Lin. she says that she wants to concentrate on her career before settling down to have kids with English.
Ayesha Curry (Stephen Curry's Wife)
Ayesha curry is a well-known wag due to the popularity of her husband and her exposure on social media. ESPN regularly shows her tweets about her husband Steph Curry and the NBA as a whole. which have made NBA fans fall in love with her. outside of that Ayesha is one of the most naturally beautiful women in the public eye and will no doubt continue getting exposure as her partner as one of the best NBA players in the world.
Amanda McCarthy (Brandon McCarthy's Wife)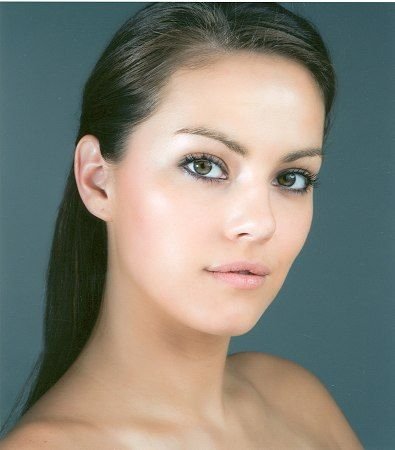 Brandon McCarthy may not be one of the best-known athletes in the world but he's a talented pitcher married to one of the most attractive women around. Amanda is a former fashion model which definitely shows in the pair's ESPN magazine cover shoot. the two were married in 2010 and will no doubt be living the high life when McCarthy's respectable major league career comes to an end.
Jesse James (Eric Decker's Wife)
See also: Most Beautiful Teenage Actresses in the USA
Jesse James is a musician and a star in her own right but she also became one of the hottest wags in sports. she married Eric Decker in 2013. the pair have two children together and she is one that many many NFL fans worldwide dream about. she continues to produce successful music while Decker star rises in the NFL making them one of the hottest couples in the sports and music world
Claudia SanPedro (Julius Peppers's wife)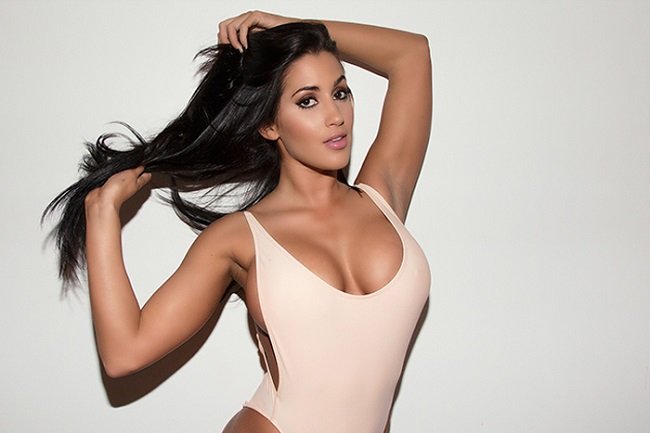 Julius Peppers is one of the most respected NFL players alive and will no doubt gain more respect when people see his gorgeous girlfriend. San Pedro is a fitness model, glamour model-actress and musician. making her as versatile as Pepper's himself. there was controversy on how the two got together though as it was alleged that peppers dumped his pregnant girlfriend to be with Claudia. despite that, there's no doubt that she is arguably one of the hottest wags in sport.
Lauren Cosgrove (T. J. Oshie's wife)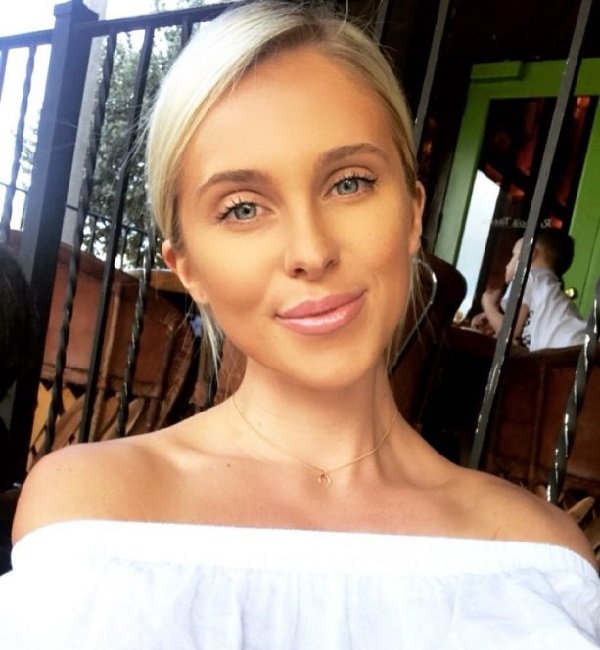 J. Oshie is a star in the National Hockey League and should be further commended for marrying such a beautiful lady. Lauren Cosgrove is a blonde bombshell and any man alive would be lucky to be with. the two were married in 2015 and now have two children together. Oshie has been in the NHL since 2008 and is now becoming one of the game's biggest stars in Washington. so it's tough to tell which part of his life he has been more successful in.
Ciara (Russell Wilson's wife)
See also: Most Beautiful Black Women of America
Ciara and Russell Wilson are perhaps the most famous and talked-about couple within the sports world. the duo is both incredibly successful with Wilson winning a Super Bowl early in his career while Ciara has done it all within the music industry since arriving in 2004. she's the definition of class and is one of the most stunning women. you're ever likely to see making her the perfect partner for the equally classy and respectable Wilson.
Paulina Gretzky (Dustin Johnson's Wife)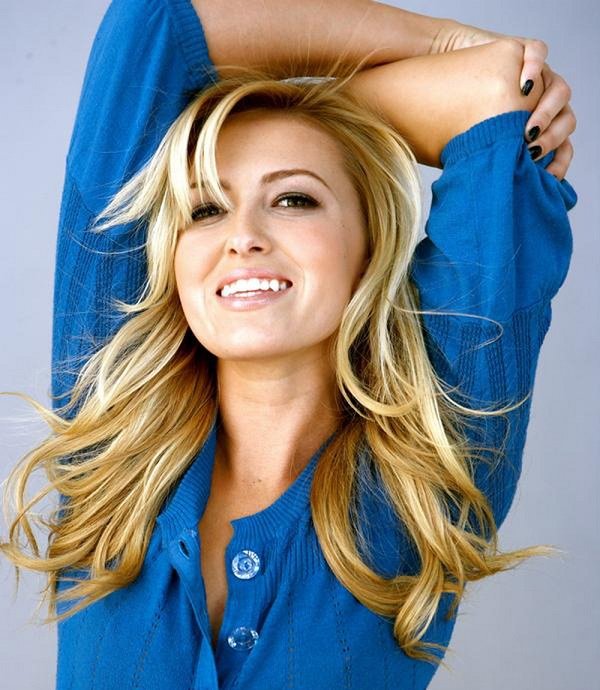 Paulina Gretzky not only is Paulina, the eldest child of NHL legend Wayne Gretzky but she's married to a very successful golfer Dustin Johnson. Polina will forever be in the shadow of her father but has made a name for herself due to her social media reach. she may never reach the status of her husband Johnson either but she's incredibly gorgeous and arguably the hottest wag in sports today.
that's it for our list did we miss any of your favorite wags don't forget to Like, share and remember if you want to score a fine lady like this just become a millionaire athlete that shouldn't be too hard.
See also: 14 American Celebrity Couples with Huge Age Differences