Throughout American history, there have been numerous prison escapes that have captured the public's attention and imagination. Some of these escapes have been successful, while others have ended in tragedy or recapture. From high-security prisons to county jails, these daring escapes have involved cunning tactics, elaborate plans, and sometimes even sheer luck. In this article, we will explore the 10 most famous prison escapes in American history, examining the details of each escape and the impact they had on the criminal justice system and popular culture. These stories of escape will showcase the ingenuity and determination of the individuals involved, and remind us of the lengths to which people will go to regain their freedom.
Alcatraz Escape (1962)
The Alcatraz Escape, also known as the "Great Escape," occurred on the night of June 11, 1962. Three inmates, Frank Morris, John Anglin, and Clarence Anglin, escaped from the maximum-security federal prison on Alcatraz Island in San Francisco Bay.
The inmates had been planning their escape for several months and had used stolen and donated materials to construct lifelike dummy heads and a raft made of raincoats. They also managed to dig holes in the walls of their cells using sharpened spoons and a drill made from a stolen vacuum cleaner motor.
See also: Top 10 worst prisons in the United States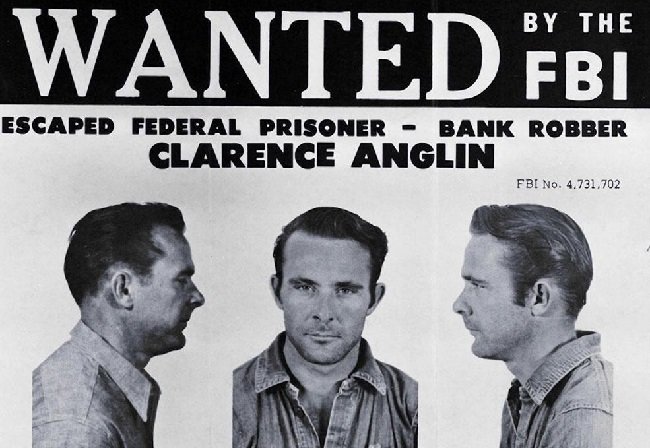 On the night of the escape, the inmates used the dummy heads to trick the guards into thinking they were still in their cells while they made their way to the roof. They then used the raft to cross the cold and rough waters of the bay to reach the mainland.
Despite an extensive search, the three inmates were never found, and their fate remains a mystery. Some theories suggest that they may have drowned in the bay, while others speculate that they successfully escaped and lived out the rest of their lives in hiding.
Texas Seven Escape (2000)
The Texas Seven Escape occurred on December 13, 2000, when seven inmates escaped from the John B. Connally Unit, a maximum-security state prison near Kenedy, Texas.
The inmates, who had formed a gang inside the prison, overpowered prison workers, stole their uniforms and weapons and then fled the facility in a stolen prison truck. They later changed into civilian clothes and split up into two groups, with one group stealing a car from a nearby home.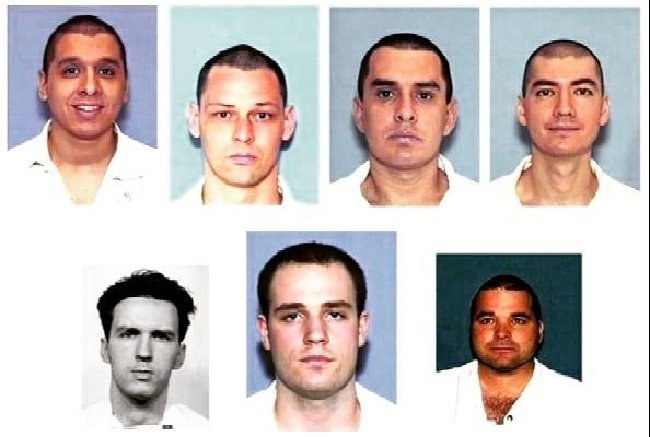 Over the next few weeks, the Texas Seven committed a string of robberies and carjackings, and they eventually holed up in a Colorado RV park. They were tracked down by law enforcement, and in a shootout with police, one of the inmates was killed, and the rest were captured and returned to prison.
One of the escapees, Larry Harper, committed suicide while in custody, while the others were eventually tried and sentenced to death for their role in the escape and subsequent crimes. The Texas Seven Escape is considered one of the largest prison escapes in Texas history.
Attica Prison Riot Escape (1971)
The Attica Prison Riot occurred in September 1971 at the Attica Correctional Facility in upstate New York. The riot was sparked by inmate demands for better living conditions and political rights, and it quickly turned violent when inmates took control of the prison and took hostages.
During the four-day siege, a group of inmates attempted to escape from the prison. Some were successful in making it out of the prison but were later recaptured. Others were killed during the riot, either by other inmates or by law enforcement officers who stormed the prison to regain control.
In total, 43 people died as a result of the Attica Prison Riot, including 33 inmates and 10 prison employees. The incident brought attention to the inhumane conditions in American prisons and sparked reforms in the prison system. The Attica Prison Riot escape remains one of the most infamous prisons escapes in American history.
Clinton Correctional Facility Escape (2015)
The Clinton Correctional Facility Escape occurred in June 2015 at the maximum-security Clinton Correctional Facility in Dannemora, New York.
Two inmates, Richard Matt, and David Sweat, escaped from the prison by cutting through steel walls and pipes using power tools. They then crawled through a series of underground tunnels and emerged from a manhole outside the prison walls.
You may also like: 14 Famous Death Penalties of US History
The escape triggered a massive manhunt that lasted for more than three weeks and involved more than 1,000 law enforcement officers. Matt was killed by police on June 26, 2015, and Sweat was captured and returned to prison two days later.
The escape and subsequent manhunt drew widespread media attention and raised questions about security measures at the prison. Several prison employees were later charged with helping the inmates in their escape, including providing them with tools and other supplies.
Union Correctional Institution Escape (1984)
The Union Correctional Institution Escape occurred in December 1984 at the Union Correctional Institution, a maximum-security state prison in Raiford, Florida. Four inmates, Mark DeFriest, James Hackworth, Jerry Allen Lester, and Larry G. "Jaybird" Smith, escaped from the prison by sawing through metal bars and climbing over the prison fence.
One of the escapees, James Hackworth, was captured within hours of the escape, while the others remained at large for several months. Mark DeFriest was eventually recaptured in Florida in 1985, and Jerry Allen Lester was captured in Colorado in 1986. Larry "Jaybird" Smith remained on the run until he was arrested in North Carolina in 1987.
The Union Correctional Institution Escape is notable for the escapee Mark DeFriest's controversial case, as he was sentenced to four years in prison for possessing a set of tools that he had used to escape from a different prison. However, due to various legal complications and alleged mistreatment by prison officials, DeFriest remained in prison for more than three decades, becoming known as one of Florida's longest-serving inmates.
Marion Federal Penitentiary Escape (1968)
The Marion Federal Penitentiary Escape occurred on October 22, 1968, when four inmates escaped from the United States Penitentiary in Marion, Illinois. The inmates, Joseph L. Dougherty, James D. Slaughter, William G. Baker, and Claude G. Marks, escaped by using handmade weapons to overpower guards and climb over the prison walls.
The escapees fled to a nearby wooded area and were pursued by law enforcement officers, including the FBI. After a two-day manhunt, Dougherty and Slaughter were captured, while Baker and Marks remained at large for several weeks.
Marks was eventually caught in Louisiana and Baker in California. All four escapees were returned to prison and faced additional charges for their role in the escape. The Marion Federal Penitentiary Escape was notable for the violent nature of the escape and the subsequent manhunt.
Arizona State Prison Escape (2010)
The Arizona State Prison Complex-Kingman Escape occurred on July 30, 2010, when three inmates escaped from the Arizona State Prison Complex-Kingman, a medium-security prison in Kingman, Arizona.
The escape was carried out with the help of two accomplices who had thrown wire cutters over the prison fence earlier in the day. The three inmates, John McCluskey, Tracy Province, and Daniel Renwick, then used the wire cutters to cut through the perimeter fence and escaped in a getaway vehicle driven by their accomplices.
See also: 6 Most Notorious Female Serial Killers in the United States
The escape triggered a nationwide manhunt and the three escapees were eventually captured separately over a period of several weeks. Two of the escapees, McCluskey and Province, were arrested in Wyoming on August 19, 2010, while Renwick was captured in Colorado on August 1, 2010.
The Arizona State Prison Complex-Kingman Escape highlighted issues with prison security in Arizona and led to calls for increased funding for prison facilities and staff. It also resulted in criminal charges being filed against the two accomplices who helped the inmates escape.
John Dillinger Escape (1934)
The John Dillinger Escape occurred on March 3, 1934, when the infamous bank robber John Dillinger escaped from the Crown Point Jail in Crown Point, Indiana.
Dillinger, along with several other inmates, had used a wooden gun to intimidate guards and escape from their cells. They then fled the jail in a stolen car, taking several hostages with them.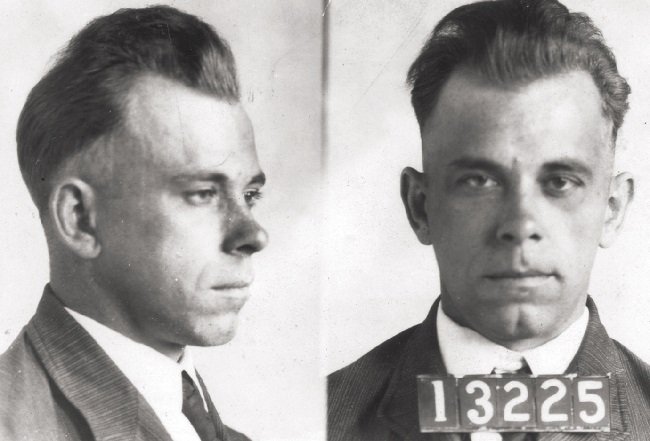 The escape triggered a nationwide manhunt for Dillinger, who was one of America's most wanted criminals at the time. Dillinger and his gang continued their criminal activities and engaged in several shootouts with law enforcement officers.
Dillinger was eventually killed by FBI agents on July 22, 1934, outside the Biograph Theater in Chicago. The John Dillinger Escape became a notorious event in American criminal history and cemented Dillinger's reputation as a daring and elusive criminal.
Fox River State Penitentiary Escape (2005)
The Fox River State Penitentiary Escape occurred on May 17, 2005, when eight inmates escaped from the fictional Fox River State Penitentiary in the television series Prison Break.
In the show's storyline, the escape was orchestrated by Michael Scofield, a structural engineer who had been wrongfully convicted of a crime and sent to prison. Scofield had developed an elaborate plan to escape from the prison, which involved tattoos on his body that contained hidden clues and detailed knowledge of the prison's layout and security procedures.
Scofield recruited several other inmates to help with the escape, including his brother Lincoln Burrows, who had been convicted of a murder he did not commit. The inmates used a variety of tactics to evade guards and bypass security measures, including manipulating the prison's electrical systems and using improvised weapons.
The escape led to a nationwide manhunt for the escaped prisoners and resulted in several characters being killed or recaptured in subsequent episodes. The Fox River State Penitentiary Escape was one of the most iconic prisons escapes in popular culture and helped to popularize the genre of prison break stories in television and film.
Conclusion
The 10 most famous prison escapes in American history have captivated and fascinated people for decades. These daring escapes have been carried out by some of the most notorious criminals in American history and have demonstrated their resourcefulness, ingenuity, and determination to regain their freedom. From the Alcatraz escape to the Texas Seven, these stories of escape have become a part of popular culture and have even inspired movies, books, and television shows. However, while these escapes may have provided a momentary thrill, they have also highlighted weaknesses in prison security and raised questions about the effectiveness of the criminal justice system. Despite the efforts of law enforcement to prevent them, the 10 most famous prison escapes in American history have become enduring tales of human perseverance and the indomitable spirit of those who seek to break free from confinement.