Top 10 Drunkest Cities in America. Alcohol has been produced and consumed by humans for almost ten thousand years. Drinking alcohol is for the most part socially acceptable and is legal in most countries. Alcohol produces a mood lift and euphoria, decreased anxiety, increased social ability, sedation, and sensory function. It also has a whole host of negative effects including nausea, vomiting, brain damage, liver disease depression etc. I know there's a ton of other side effects but this post isn't about the effects, it's really about the places. So here are the top ten drunkest cities in America.
10. Iowa City Iowa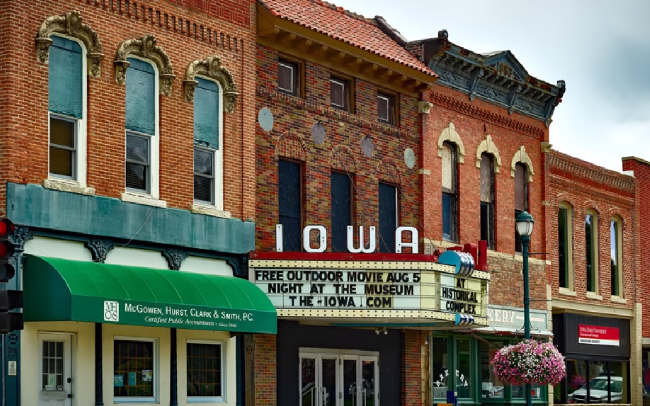 Like many college towns, Iowa City overfloweth with drinking establishments. They have an estimated three hundred and ninety-seven places to drink in the metro area. That's about 229 per 100,000 residents that is well above the national average which is about a hundred and eighty places to drink per 100,000 residents. Now that stat includes all places you can get a drink, restaurants, bars, pubs, basically any place that sells alcohol. And for a city to size that's a lot of opportunities to buy booze. In Iowa City 25.1%  of adults report excessive drinking, the national average for excessive drinking is only 21 percent When it comes to drinking and driving about 19 percent of driving fatalities involve alcohol.
See also: Top 12 Most Unusual Festivals in America
9. La Crosse Wisconsin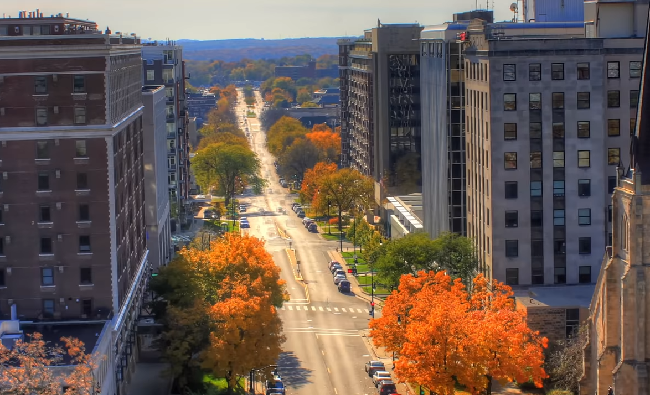 Wisconsin residents like to drink and that's fact they like to drink a lot and that's another fact. they're another college town. This is home of the University of Wisconsin La Crosse.  They do have 223 drinking venues in an area of just under one hundred thirty seven thousand residents. Which amounts to about 239 bars and restaurants per 100,000 residents. Twenty five point eight percent of the adults admit to drinking and excess in La Crosse. Alcohol is factored in 26.4% of the fatal auto accidents in the metro area of La Crosse.
8. Watertown New York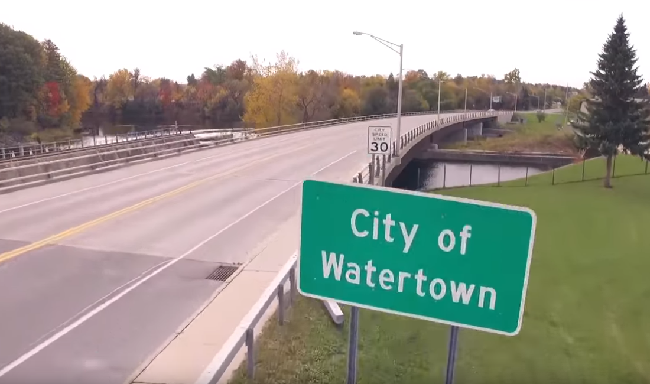 Watertown New York unlike most places on this list doesn't have a college. Much worse they have the US Army's Fort Drum in their backyard. This is home to the 10th Mountain Infantry Division. In the water Fort Drum metro area 26.9% of all adults either binge or heavily drink metro areas with high excessive drinking rates. Watertown has 275 drinking establishment and 33% of auto deaths are related to alcohol
7. Grand Forks North Dakota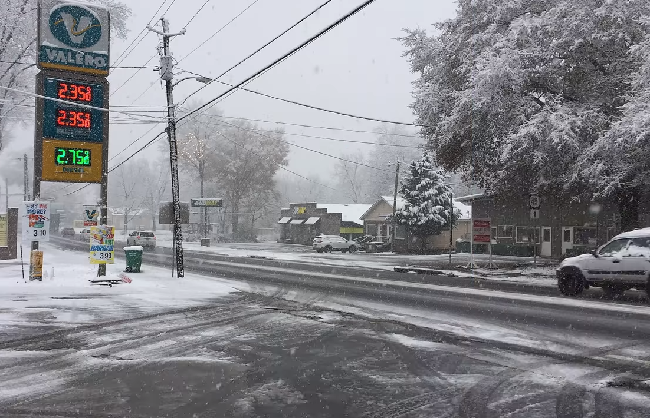 Have you ever wondered what kind of fun stuff there is to do in Grand Forks North Dakota. Wonder no longer! your answer is drink and they do a lot of it. To be fair, Grand Forks is beautiful but in the winter gets cold up there. And that's the kind of cold that will drive a person to drink and drink a lot because it's cold a lot. Grand Forks doesn't have a lot of people but that doesn't stop them from having a whole bunch of watering holes. They have 208 and total 25.8% of all adults say they drink to excess. Sadly 34 percent of all automobile fatalities are alcohol-related.
6. Missoula Montana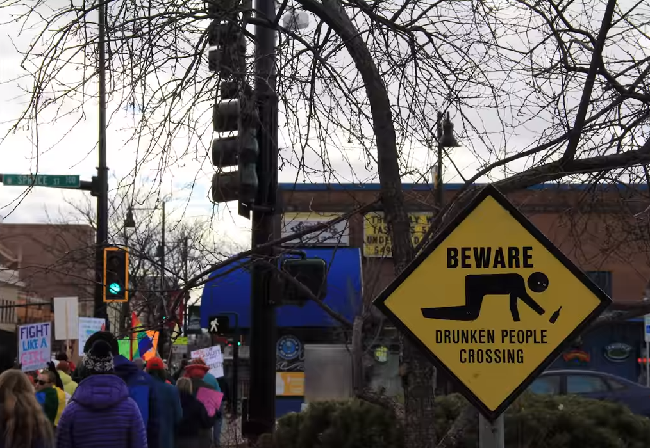 Missoula is the only metro area in Montana with near nation-leading excessive drinking rates. Some 28% of the residents drink excessively. Missoula is a college town and home of the University of Montana.  Missoula has 285 locations for libation within the metro area. Forty four percent of all auto fatalities are alcohol-related in Missoula.
5. Oshkosh Wisconsin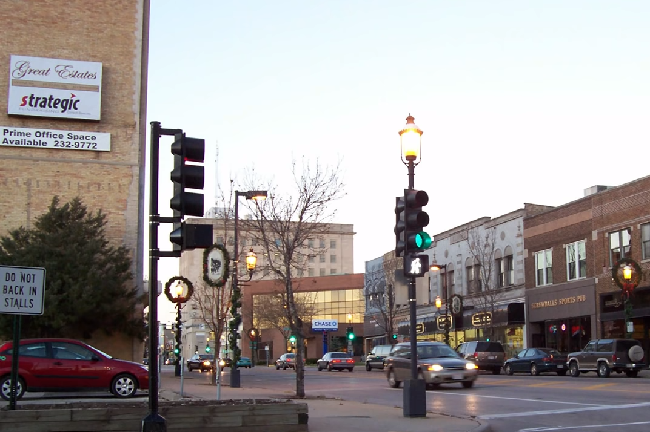 Some 26% of adults in Oshkosh drink to excess. The whole state of Wisconsin has the highest success of drinking rate in the country. Oshkosh has the sixth highest success of drinking rate in the United States and fifth highest in Wisconsin with 327 drinking establishments in this small city. It's no wonder 48% of traffic fatalities involve drinking.
4. Fargo North Dakota
Over 1/4 the adults in Fargo drink excessively. North Dakota's excessive drinking rate is second highest in the nation trailing only Wisconsin. Both states are also known for being boring and cold. Some 39% of all driving deaths in the metro area involving alcohol. You have 433 places to choose from if you're looking to tie one on in Fargo.
See also: Most Popular Rice dishes in the USA
3. Madison Wisconsin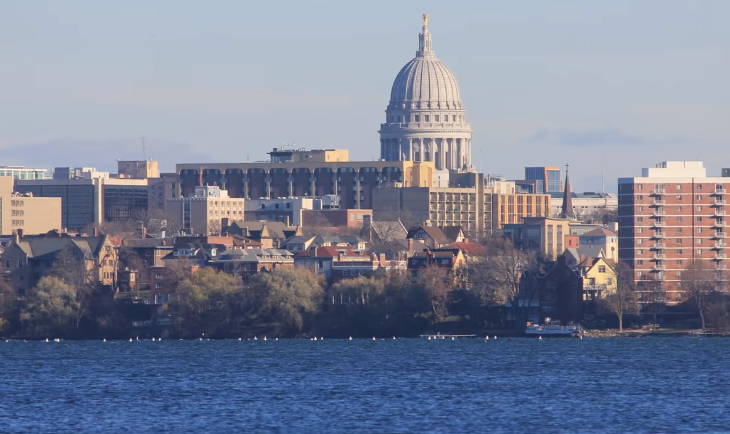 Madison Wisconsin is a college. 27% of the adults in the Madison metro area report drinking excessively. There's about 226 bars and restaurants for every 100,000 residents in Madison. Nearly 44,000 students attend the University of Wisconsin and Madison College. Students often report high levels of binge drinking and Madison tops most. This is also a likely contributing factor to the 38% driving deaths that involved alcohol.
2. Eau Claire Wisconsin
28 percent of the adults and Eau Claire drink far too much. It's easier to find a place to drink and Eau Claire Wisconsin. There's 232 bars and restaurants for every 100,000 residents in total they have 389 drinking locations.  Eau Claire is also home to Just  Vernon the lead singer of Bon Iver. Alcohol is common culprit in car accidents and  involved in 40% of the deadly accidents. That's one of the highest percentages of any metro area and significantly higher than the 30% national average.
1. Green Bay Wisconsin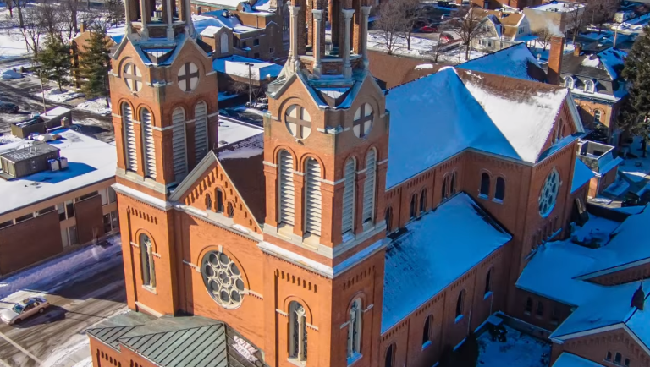 The heaviest drinking city is in the heaviest drinking state Green Bay Wisconsin. 29% of adults in Green Bay drink excessively. Making it the only metro area in Wisconsin with a higher excessive drinking rate than the statewide average for comparison only 18 percent of Americans report drinking excessively. Green Bay has 652 drinking establishments that's scary. The Green Bay metro area is one of the only places nationwide where alcohol was a factor in over half of the driving deaths. 51% of auto fatalities involve drinking in Green Bay Wisconsin.
So that's my top 10 drunk cities in the United States. I hope you guys enjoyed it, don't forget to leave a comment below and everybody have a great day, be nice to each other.