Top 10 beautiful towns in the United States. Throughout the United States, we have hundreds of adorable small towns. This list is obviously going to be very much opinion from my own experience. Or some friends had suggested them and I did some research on it. Let's take a look at my top 10 most beautiful towns in the United States.
10. Midway Utah Midway
Midway Utah Midway is home to a little over 3,000 residents located about an hour east of Salt Lake City. During the winter the town turns into a Snowy wonderland. The buildings are all that Chalet-style architecture.  Loads of people come for Swiss days "a celebration of the town Swiss founders". Other attractions include the homestead caldera, ice castles, the homestead crater, and more. During the winter this place looks like a romantic commercial for some jewelry.
See also: Top 25 Safest Cities in America 2019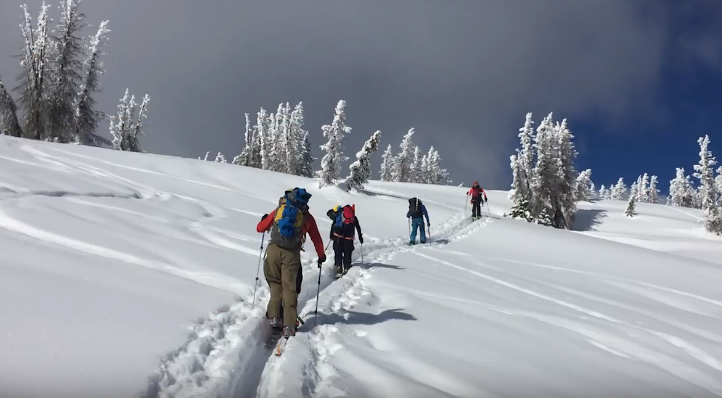 9. McCall Idaho
McCall is very beautiful town with just under 3,000 residents. It seems like almost everyone in the town is very outdoorsy.  It's hard to be a shut-in here with all the activities such as cross-country skiing, sledding those are in the winter. And then fishing, golfing and hiking in the summer. If you look down 3rd Street towards the lake, you'll see the lake and mountains that are just covered in trees. You'll never want to leave this place. Walk down Lake Street and it even becomes harder to leave this place.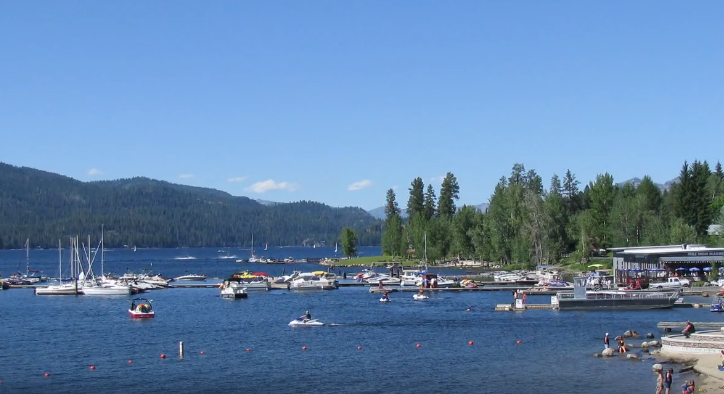 8. Meredith New Hampshire
Meredith is a very laid-back little town on Lake Winnipesaukee with about 6,000 round residents. It's a little over an hour of a scenic drive away from Manchester New Hampshire. The town sits on a lake a lot of the people treat Meredith as a place for a vacation. Home for the spring and the summer months. The lake isn't the only attraction here the town also has the Lake Winnipesaukee Scenic Railroad which is pretty cool. Meredith is the kind of place that makes you want to take up painting landscapes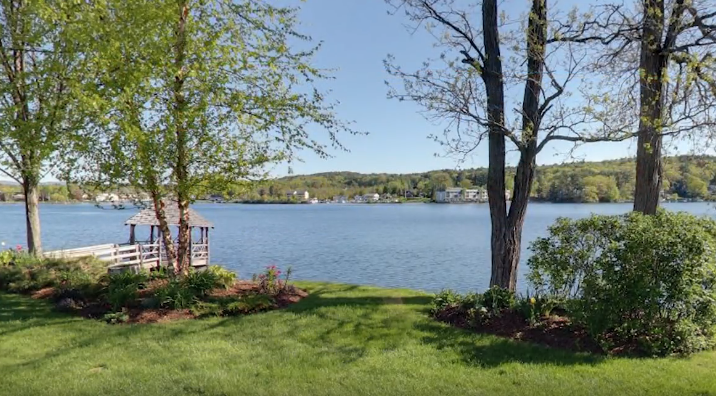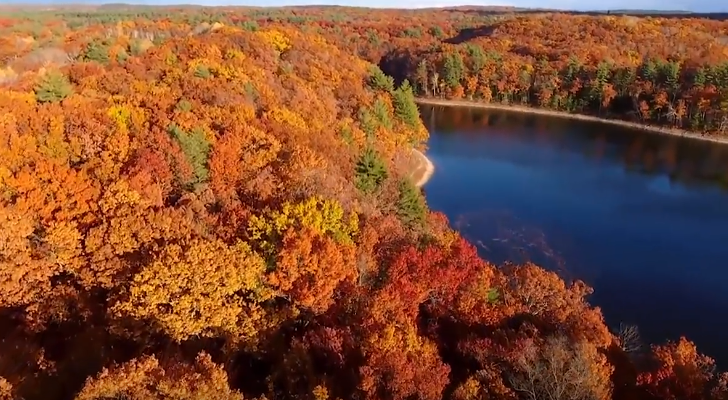 7. Senoia Georgia
Senoia is about an hour outside of Atlanta. It's home to 3,000 residents and is famous for being one of the filming locations for the TV show The Walking Dead. The town is one of the biggest tourist attractions in the area. It's also home to Nick and Norman's restaurant which is owned by one of the show stars Norman Reedus. Senoia is a beautiful southern town the downtown area is held on to the old buildings and its history pretty well. Main Street is like the all-American Main Street with shops and restaurants up and down the street. A nice little grass violin down the middle of the two lanes.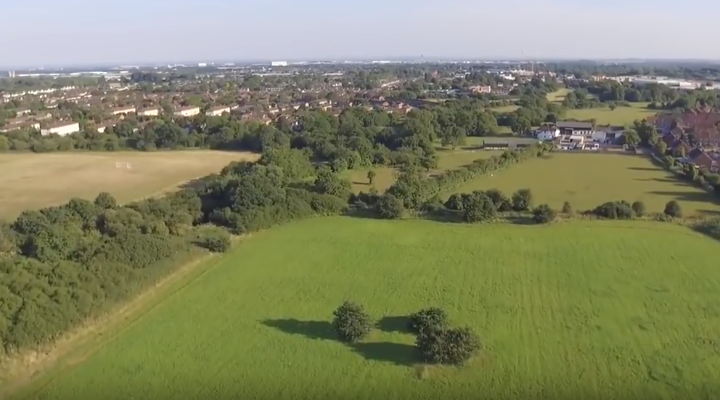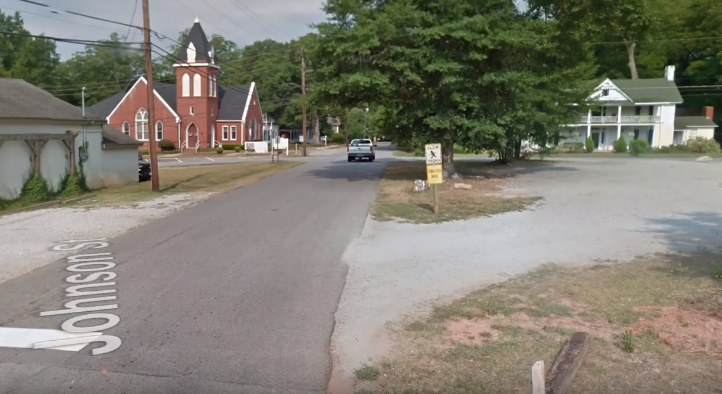 6. Cannon Beach Oregon
Cannon Beach is an amazing little beach town on the Oregon coast about 90 minutes west of Portland Oregon. If natural beauty doesn't win you over the town, will they have some of the best places to eat in Oregon? They have haystack rock and I get it giant rock in the surf. People actually pull off the road to see the world's largest ball of twine. This place is amazing.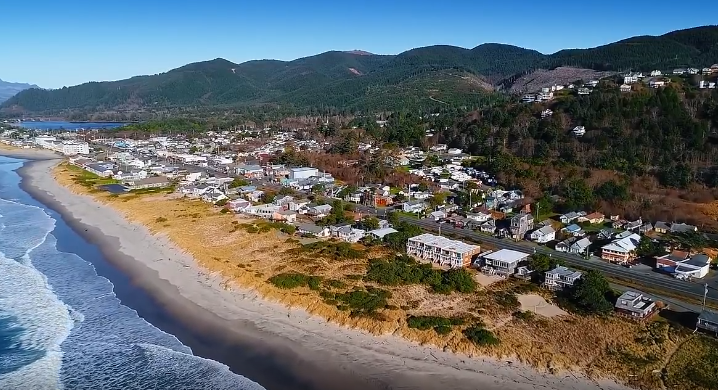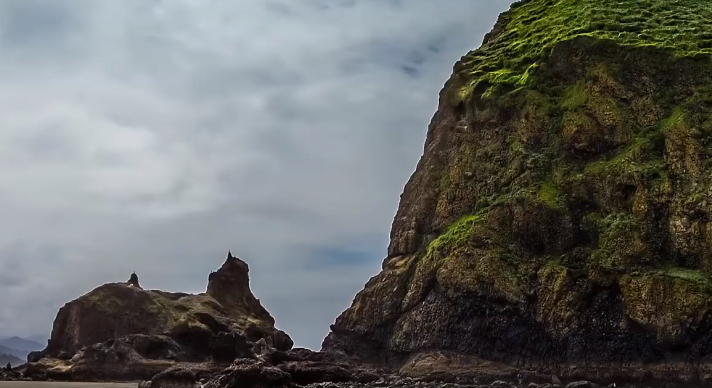 5. Knowing Connecticut
Knowing is a beautiful small town of just under 2,000 residents. It is exactly what you would expect a New England coastal town to look like. You'll get the marina views and you'll see neighbors out on boats. And the classic New England style architecture on every building. It looks like that fricking town from Jaws. It is a very cute little coastal town.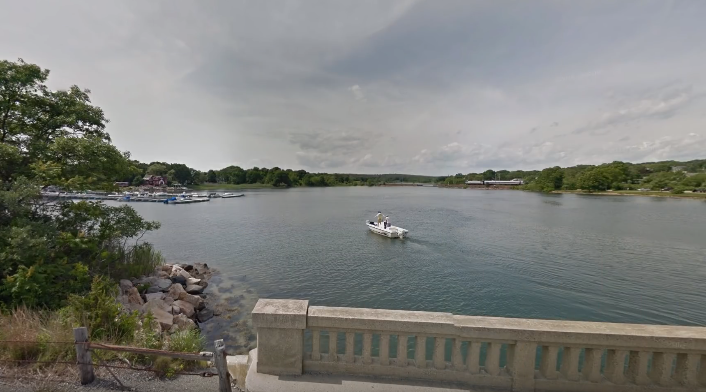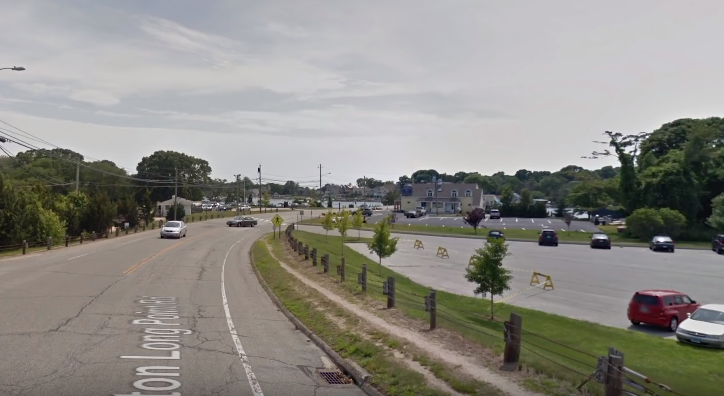 4. Carmel California
 Carmel or as it's known by its official and more pompous name Carmel-by-the-sea is a small beach town of about 4000 residents. In Monterey County California the views of the beach from within the town itself are amazing. That's not the only place you also have other places in the area like Mission Trail Park, Carmel point, and the Carmel River State Beach. All have great views of the ocean. Most of the older homes reflect that Carmel is probably the cutest little coastal town in California.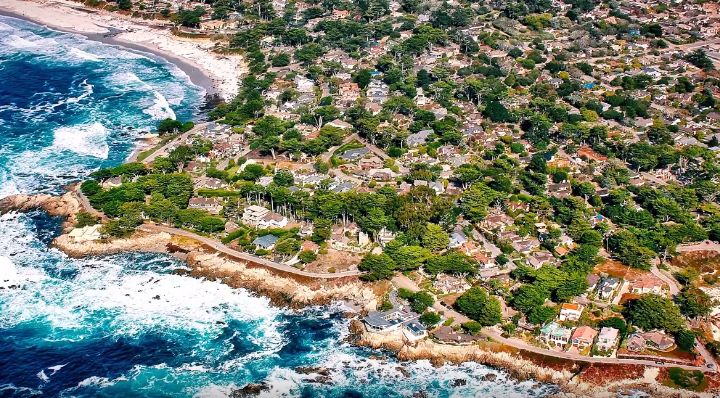 3. Ouray, Colorado
Ouray, Colorado is a tiny town with a population of only about a thousand residents. It's tucked into the mountains near the San Juan National Forest. This popular destination for tourists who want to take advantage of the town's non-sulfur hot spring. I have a couple of friends that have been going every couple of years for almost 20 years. I want to go there this next year and get some serious drone footage. This Place is beautiful all tucked away in the mountains.
2. Eureka Springs Arkansas
Eureka Springs will get a buttload of visitors every single year. Tourists flock to this small Arkansas town of only 2,000 residents. People are flocking to the Ozark National Forest and the Christ of the Ozark statue. You have the traditional options of like hotel or motels maybe even the air B&B. You can also rent a treehouse or you can stay in a hobbit hole. I have a friend that grew up not too far over there and this is how he described it. The place reminds him of an old mining town that's been updated and cleaned up. They kept all the traditional architecture for the most part and just kind of built around it and add it on.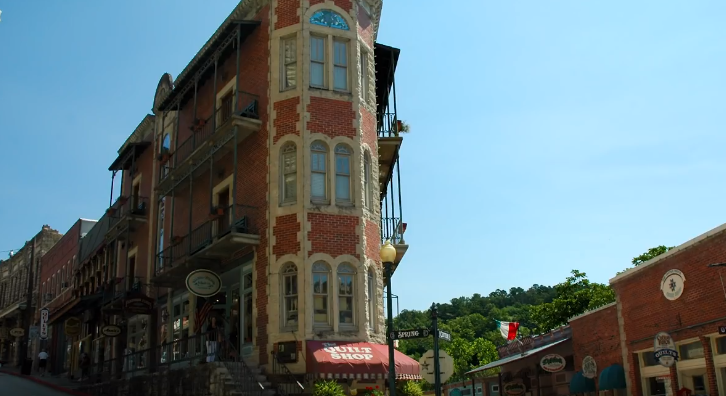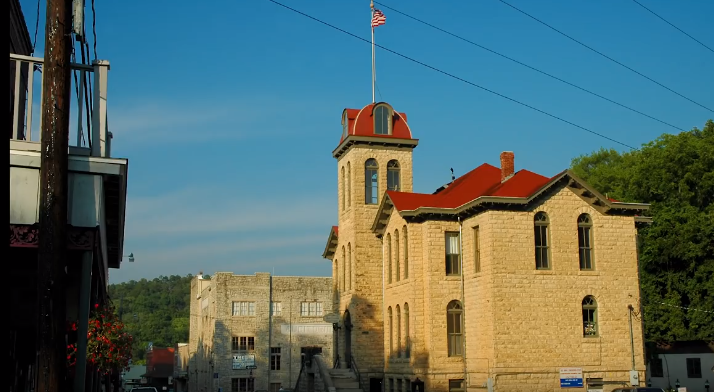 1. Sitka Alaska
Sitka Alaska is located on Baranof Island on the Sitka. It has about 8,000 residents. This town is number one because it's out of the way it has unparalleled mountain and ocean views at the same time. Some of the best air quality in the country and the people are really good people. It's also big enough that it gets things but far enough to where it doesn't get too many people. That sometimes is a problem in Alaska they're too far away, they don't get people and they don't get like supplies at all. But Sitka is in that perfect medium zone kind of thing. The town itself is beautiful. If you want to move to Sitka you better love crab because they have it there all the time.
See also: Top 11 Most Stunning Cliff-Side Beaches of USA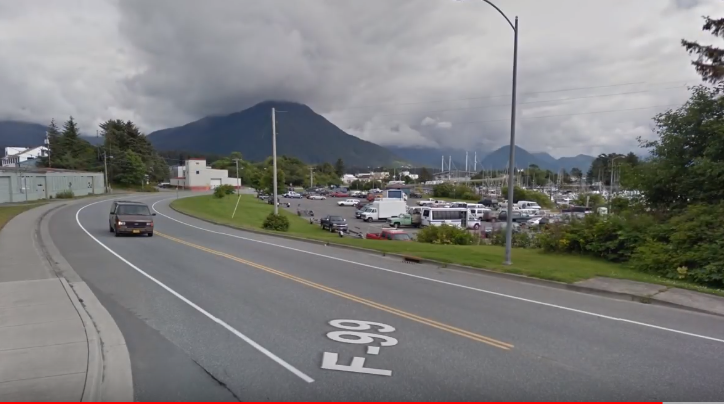 That's my top ten beautiful towns in the United States. Hope you guys enjoyed it and hope you got some information on this. Obviously, this one was very much an opinion there's no real category to judge a beautiful town it's all by what you think. So I did some research and talked to brands. if you think I missed any let me know I'd love to make another one these lists. I want to hear from you tell me what town you think should have been on this list. I'll make another one everybody have a great day be nice to each other.