Boyd, Texas History & Interesting Facts. In this present world, everyone prefers to live in a more developed location, where facilities are up-to-the standard. We know that the cities are according to the modernized system, but the towns are also on the same road of evolution. Indeed, it is the primary demand and desire of every individual to live in a maturing atmosphere.
The flag of excellence honestly lands in the hands of a well-organized Governance, but if the citizens are also respectable, then the graph of prosperity touches its peak.
You may also like: Alto Texas History and Best Places to Visit
We will discuss here another town known as Boyd, Texas. This town has a compact population of about 1,207, but the facilities and standard of living are wholly high than any of the other settlements of Texas, USA.
Antiquity | Boyd, Texas
This town is in Wise County, Texas, United States. In the 1890s, a group of farmers settled in this area. This town has three different names at different times. The first was Greasy Bend because this land was famous for the fattening of hogs. Later on, in 1893, this land got the Post Office, and the name changed from Greasy Bend to Parkhurst.
Boyd got the name as a suggestion; as the railway, the community was confused with its resemblance with Park Springs. So, till today this town is known as Boyd.
General Information
The audience in this town is fewer. But the rate of employment has seen an elevation. There is a specially designed website for the citizen of Boyd, Texas. There are actual announcements for every single program. They already have mentioned the time and date. They have built a bewildering way of communication, as this will help the citizens to have a direct connection with authorities.
Boyd Famous International Exotic Animal Sanctuary
It is one of the most stunning places to visit in Boyd, Texas. International Exotic Animal Sanctuary is playing a vital role in rescuing the wildlife and by giving them the safest atmosphere. There is a movement on their official website; if anyone has an interest, then you have to pay a visit to their website link and can help them in rescuing the wildlife from the homes, garages, backyards, and rooms.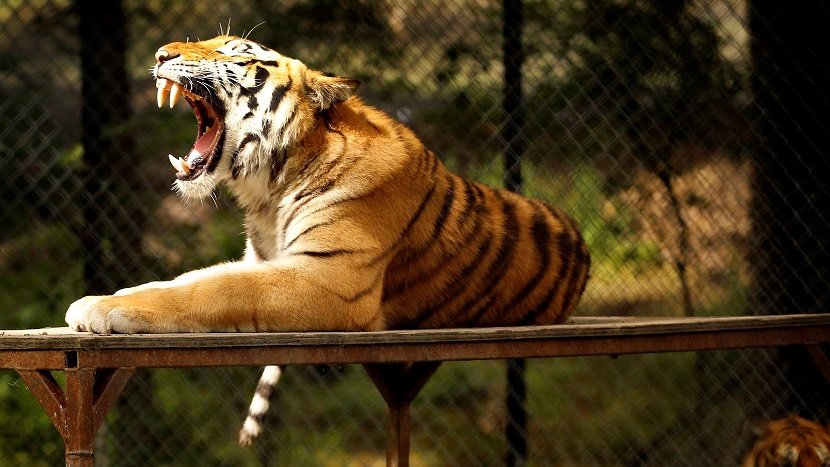 They already have rescued significant animals and have a colossal list of exotic animals. This place is more like a safari where you can visit with your kids and can enjoy quality time. The Sanctuary is open for five working days of weeks and holidays on weekends. The time duration is 8 AM to 4 PM.
Aurora Cemetery | Boyd, Texas
Within five miles from International Animal Sanctuary, you can visit this cemetery. This cemetery is famous because of the fictional story about an alien buried here.
It is a peaceful area to walk-in, and the kids will be thrilled after knowing about an alien corpse.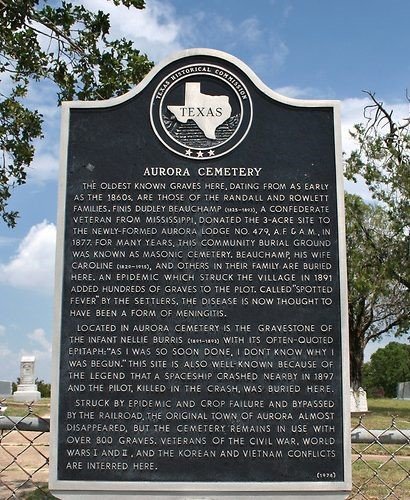 But the stone-mark of the Alien grave hasn't been found anywhere.
You will be hungry after visiting these places, so the urge of having a tummy filled feast seems utterly high. Here are a few restaurants within 10 miles of the cemetery.
Gogo gumbo | Boyd, Texas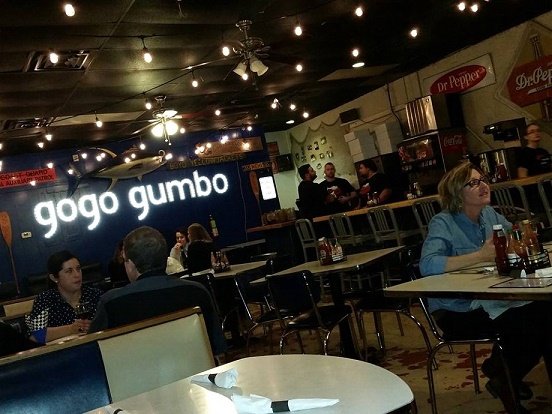 See also: Top 25 Safest Cities in America 2020
You must have to check this restaurant because the menu is stunning and will arise your appetite. Overall, the food is splendid, but the Seafood is something beyond expectations.
Dos Chilies Grandes | Boyd, Texas
It is the second-best food restaurant in Boyd, Texas. The main course is Mexican, and they offer lunch and dinner facilities.
Our View
We will highly recommend the people to visit this place, as the Sanctuary is eye-captivating and will be a good trip for kids. So, if you are planning to visit this area, then please pay a visit to the respected locations.