Darwin California History and Interesting Facts. Once the largest town of the county is now a thriving ghost town. We are talking about Darwin California. Darwin is a town sitting on the outskirts of the Death Valley in Inyo County, California, United States. It is situated about 24 miles southeast of Keeler, California. This town has a very interesting history and its present condition is mind-boggling as well.
History of Darwin California
The history of Darwin California seems like a story. In the early 1860s, a prospecting expedition led by Dr. Erasmus Darwin French set out on a mission to find the "Lost Gunsight Mine". Another place that they were looking for was referred to as "The Silver Mountain" for a long time. They never found the Gunsight Mine or the Silver Mountain but they discover rich silver outcrops. Mining started and the town got named after its founder Darwin.
See also: Weed California History & Interesting Facts
In 1870
In 1870 more deposits of gold, silver and lead were found in the Coso Range and In 1874 this discovery led to the formation of the Coso district. That is when the settlement of Darwin California was established. Near the end of 1875, Darwin Boasted 2 smelters and some 20 operating mines, making it a commercial center in the area. There were around 200 frame houses and 700 residents in Darwin California at that time. It was the era when Darwin witnessed most of its development. Although it was showing great growth, it was also gaining its reputation as a lawless land. Back then it showed the true colors of "Wild Wild West".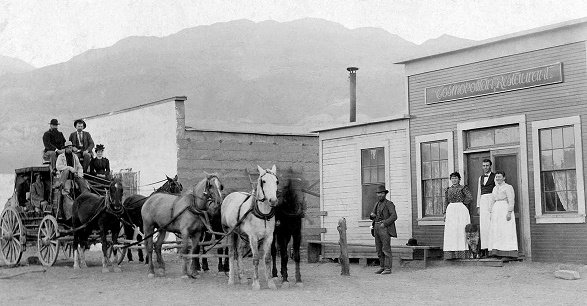 In 1877
In 1877 Darwin California was one of the biggest towns of Inyo county sheltering around 3500 residents. Restaurants, newspapers, saloons, and even a post office came in. It was quite a rowdy and violent town but still popular because of the opportunities it offered. The smallpox epidemic and national economic slow down drastically changed Darwin California town. Wages were scaled down that outraged labor wars and people started leaving the town. According to the independent newspaper, only 200-300 people were left by the end of 1878.
Darwin California has a long history with accidental fires. Numerous times the accidental fire burnt multiple buildings and houses. People thought that the town was cursed and new investments ceased coming into the town.
See also: Which Neighborhood Can Be Found in Both London and New York City?
The demand for copper and lead and their value grew significantly after world war two. This gave a new life to the thriving Darwin California. In 1945 all the operations in the area were purchased by Anaconda Copper Mining Company which became the largest supplier of lead in California. The company produced almost two-third of all commodities used in the state. The company remained operational till the 1970s.
Things To Know About Darwin California
Darwin California is a historically rich place with a lot of unique aspects and facts. The time might have stolen its significance but still, there's a lot to know about this astonishing place. Let's get into them one by one:
Population
You will be amazed to know that only 34 people are living in this town. Out of these 34 people, 55.6% are married and the rest of them are divorced.
 Median Age 
Another interesting fact about this town is the age of the people. The median age in Darwin California is 59.9. No children or even people under 25 years living in this town.
Income and Housing
$24,089 is the average income of a Darwin resident. Median Home Cost in Darwin is $353,500 which less than California But more median home cost in the United States
Religion
According to the survey, 43.3% of the residents living in Darwin California are religious. The ratio of different religions in this small town is the true diversity of this place:
 – 0.7% are Baptist
– 0.0% are Episcopalian
– 26.2% are Catholic
– 1.3% are Lutheran
– 4.0% are Methodist
– 2.3% are Pentecostal
– 0.9% are Presbyterian
– 3.4% are Church of Jesus Christ
– 4.6% are another Christian faith
Races
Everything is unique about Darwin California. Although it has a lot of diversity when it comes to religion, the Race of all the population is the same. All the residents of Darwin California are white.
Places To Visit Around Darwin California 
This town itself is a treat to those who love the past. There are a lot of abandoned houses, machinery, cars, and a lot of things that represent the history of this town and mining in California. Some of the honorable mentions are:
 Darwin Station
Darwin station is an old building preserved by the locals for spending quality time. Parties are arranged there and residents make and enjoy their food and get time to interact with each other.
Darwin Dance Hall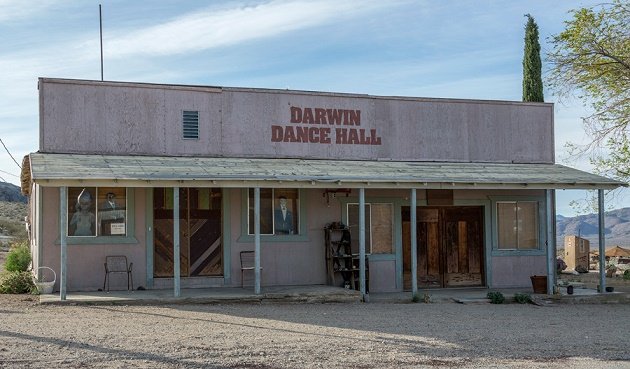 Darwin California is a museum itself. If you go there don't miss to visit the Darwin Dance Hall. You will feel like you are in the 1970s or 80s when you enter this building.
Bakers Ranch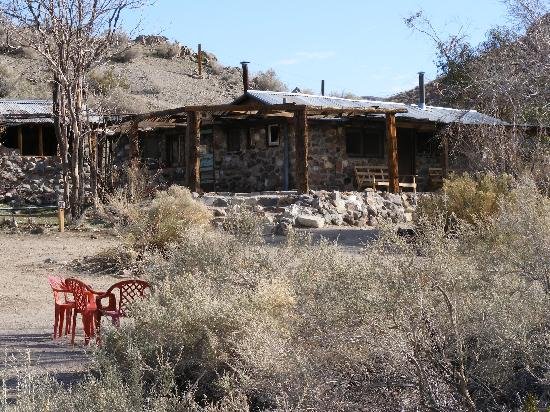 See also: Georgia, Texas Brief History & Interesting Facts
Bakers ranch burned to ruins in 2003 and still, no one knows how it happened. Locals of Darwin California say that it is a haunted place. So if you are fond of visiting places that are claimed to be haunted then this is a must-visit place.
Darwin's Post Office
Darwin California's Post Office was first made in 1875. It closed and reopened in 1902. Still, the building of this iconic post office stands there. Although every place in this town is worth visiting, this particular building holds unique historical significance.
Darwin's Waterfall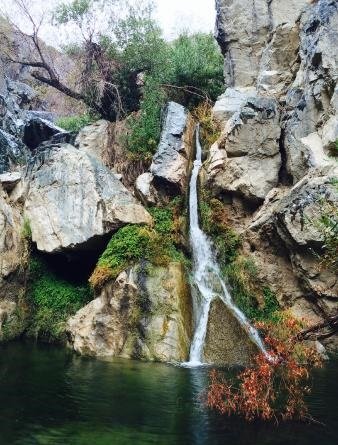 This waterfall is situated on a three-hour drive from Darwin California. You have to hike to witness the waterfall but it's worth it.
Education
There are 0 public or private schools in Darwin California and the reason is simple. As there are no children in the town so there is no need for schools. About 38.2% of Darwin's population holds master's degrees and 55.9% have bachelor's degrees.
Economy In Darwin California
Only 3.6% of people in Darwin are unemployed, which is less than the US average. 1.9% growth in the job market has been seen in Darwin over the last year.
Occupations Of People In California
Darwin California is kind of an isolated town. People who live here don't care about money much. They are happy with what they have. There is only one job in the town and that is in the post office. Some people run stores and others just do what they like.
Means of Transportation
There are not many Means of Transportation as everyone has their vehicles and 100% of the people commute by their Cars. According to the survey, a one-way commute in Darwin takes 16.9 minutes.
General Health Condition
The general health condition in Darwin is 55.1% that is almost equal to the average health condition all over California.
When you should visit Weed California?
The climate in Darwin California is mostly warm and dry. It is situated in Death Valley and this valley has its name for a reason. It is one of the most inhospitable places on earth. The best months to visit Darwin California are October, January, and February. In peak, summer temperature rises above 100 degrees so that is not the best time to visit Darwin California.