Top 10 Fastest Growing Medium Cities in the US. We will include the middleweights not the giant cities that everyone on the planet knows about but the smaller ones that let's say everyone in the US should know about. So here is the top ten medium cities gaining population in the United States.
10 Portland Oregon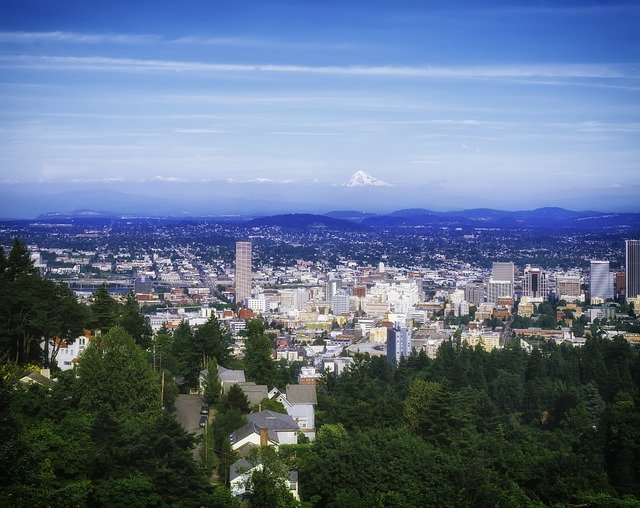 The Rose City, Stumptown, PDX he carries a few nicknames. Portland has been booming in recent years at a rate of about 10.2 percent. The city has gotten many new residents because of the jobs. Portland is home to some big employers including Intel, Nike, Amazon, Columbia Sportswear, and quite a few others. Portland was always the first or second most moved to the city from about 2007 to about 2016. It has slowed down quite a bit over the last few years but it's still making the list. I think it slowed down when all the hipsters left and the riots began it's just my opinion.
9. Des Moines Iowa
See also: Top 10 US Cities with Best Weather
Des Moines has had a population boom of about 16,000 people since 2010. Now I know that doesn't like much until you realize in 2010, they barely had 200,000 people that's not a lot of people. This growth is mainly due to low housing prices compared to most cities in the country. Des Moines is continually ranked as one of the most boring cities in the country. It's too bad I mean a lot of people do consider it boring but there's a lot of other people that just consider it nice laid-back and a calm lifestyle. In Des Moines, you could get a single-family 1600 square foot home for around $220,000 not bad.
8. Nashville Tennessee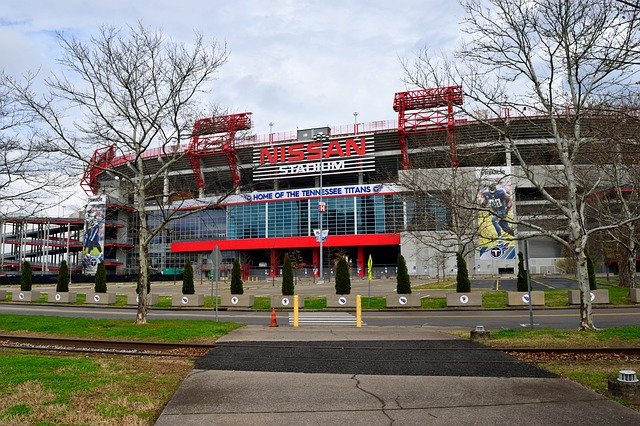 It is a strange city when you talk to someone. Their voice sounds very much like they should be conservative but their look is very much like their liberal. Nashville Tennessee has a growth rate of about 14% over the last eight years. People used to flock to this city for music and southern hospitality. Today they still flock there for those reasons but now it's job opportunities. The city has a very low unemployment rate. The unemployment rate as of November of 2018 is only 2.6 percent. So if you need a job and you want to grow out some sideburns and not look weird head to Nashville. This is another one of those ones that the last few years has kind of slowed down. It was one the ones over in the top five for a long time. But it slowed down a little bit and kind of moved it down the list but it's still growing.
7. Fort Collins Colorado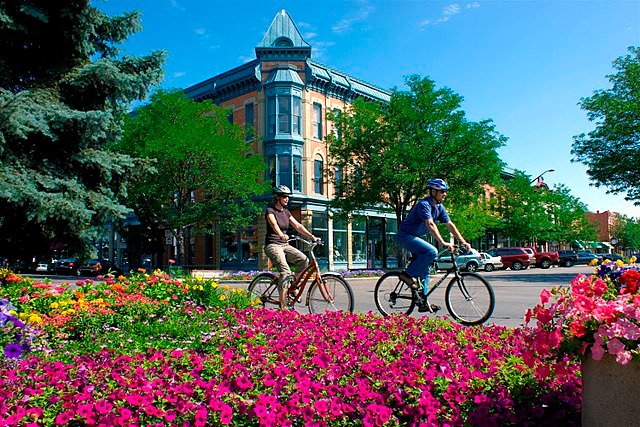 Fort Collins has seen a population increase at a rate of 14.8%. It is the schools and the scenery that's drawn them in. This is easily one of the most Caucasian cities outside of Idaho. Fort Collins does have some amazing views to enjoy. Colorado State University is located here and not too far down the street from the main campus is the CSU Veterinary Teaching Hospital. It does also have a really nice downtown area. Fort Collins is like a beacon to the outdoorsy types and people that like craft beer.
6. Boise Idaho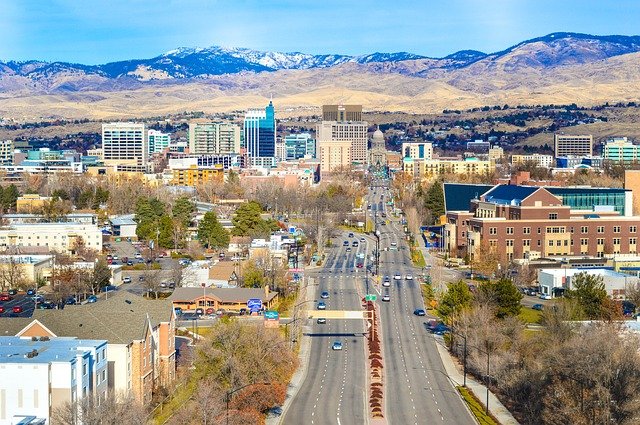 Boise has been a pretty popular place. People are flocking to this city at a rate of 15.1%. What's drawing all the people in, it's the safety. Boise is an incredibly safe city and for being one of the state's biggest cities that's kind of rare. There are about seven crimes committed daily per 100,000 residents, that is really low. Most of them being property crimes which are even rarer. The crime rate in Boise is lower than the national average and safer than 44% of the cities in the United States. Sure does have a problem with having too many landfills too close to the city.
5. San Antonio Texas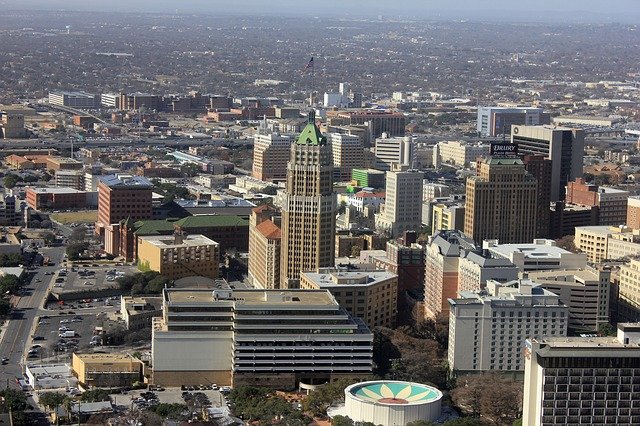 See also: Top 10 most secluded towns in the United States
San Antonio Texas has seen its population jumped by 15% over the years due to jobs mainly. Some big employers here at USAA, Toyota, and several finance corporations. San Antonio is also big if you're a veteran. They take care of their veterans here. They have one of the best VA hospitals in the country, the Audial Murphy Memorial VA Hospital. The people are worried about their home values.
4. Charleston South Carolina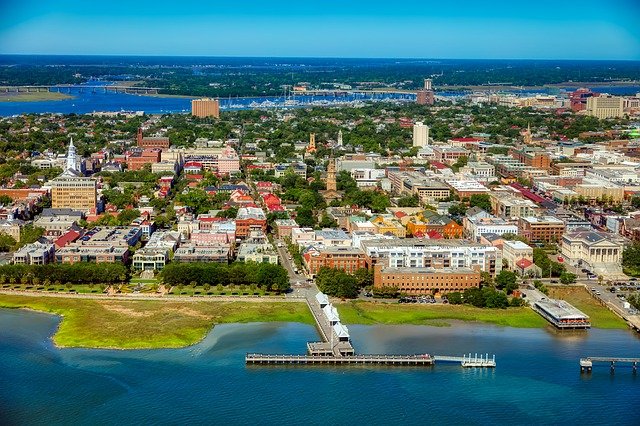 Charleston's seen people move here by the rate of 16% since 2010. The main push to move here are the people and the history. Charleston was ranked the second most friendly city in the entire world by travelandleisure.com. The city prides itself on being nice. You can't beat that for a reason to move someplace. Sure you'll eventually see all the history this great city has to offer. They have a lot but you'll never get tired of people be nice to you that's just a fact.
3. Raleigh North Carolina
18.1% is the rate at which people are moving to Raleigh North Carolina. Most people say they moved there for the sense of community within the city. Raleigh is described as a big city with a small-town feel. You often run into people you know at the grocery store. Instead of avoiding eye contact with you they'll invite you over for drinks and dinner.
2. Myrtle Beach South Carolina
Myrtle Beach has had a population boom rate of 23%. The city has seen many new residents over the last several years because of its beach lifestyle. And housing prices. You can get a 2600 sq feet townhome right off the beach for about four to five hundred thousand. Now that is impossible in California. You could find a home a little more away from the water actually cut the home price in half like two hundred thousand. That's how weird the prices are here. They don't make sense they're just too cheap and that's why people are moving there.
1. Austin Texas
See also: Top 10 Most Beautiful Towns in Colorado
People are flocking to Austin a rate of 23.5% over the last eight years. One of the main reason Austin has been so popular are the jobs, they have more than enough. Some of the major brands in Austin include Yeti coolers Whole Foods, Dell, and National Instruments. Jobs are just part of the allure here. Austin hasn't slowed down like some of the other places on this list. Portland and Austin were always like number one and two on this type of list for a handful of years. Austin shines in a few important categories that people look for when they're moving someplace amenities as in things to do music and food are big in Austin. It's actually called the live capital of the world. Schools here are stellar, housing prices and weather aren't too shabby. Crime is a little high, especially for Texas standards. The cost of living because it's such a desirable place to live is obviously climbing but it's still not terrible. Austin is the number one on this list.