Best Places to Visit in Four Corners Florida.
Background | Four Corners, Florida
Four Corners is an unincorporated suburban community in the land of; the beaches and resorts, Florida, USA. The name Four Corners seems a bit different, but something is interesting behind it. The four Counties Lake, Orange, Osceola, and Polk, share their boundary with this community. So, that is why its name is Four Corner. In other words, these counties develop this community. Four Corners has an alternative name, Citrus Ridge. This community serves as a home to the highway and Walt Disney.
If we go back in the 50 years, Four Corners was mere a terra firma of scrub pines. Firstly, this land was pre-occupied by wildlife. But as the human community has settled there. So, the risk of losing the natural habitat and greenery is utterly high.
See also: Callaway Florida | History and Best Places to Visit
 The societies are calling the authorities to take precautions in this scenario. But the growth of Four Corners has been increased in both terms of population and development. Now, let us see what is the best to see or visit in this suburb?
Jodi's Ski Skool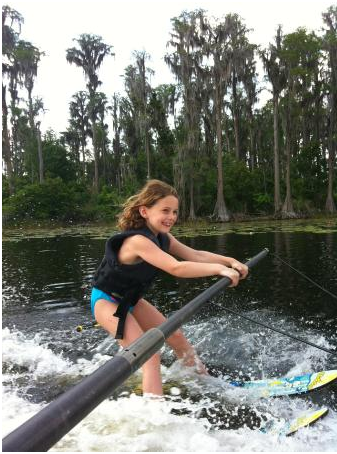 Four Corners shares many boundaries. So, it has several lakes to visit and make memories of, one of the mammoth advantages a person can take from this adventure is to learn about skiing. So, for this purpose, there is an organized school for ski lovers. There is no age limit. Everyone can learn from Jodi Fisher, who is the coach of this school, at any time. The coach is friendly. So, this skill will double up the taste of your trip.
Showcase Citrus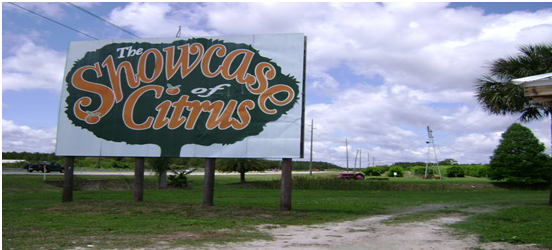 You may also: Blue Grotto Florida | Best Place to Visit in Florida
It is a mini-land of Citrus Fruits. The residents of the Four Corners can enjoy almost. Every sort of outdoor activity. You can celebrate your birthdays in which you can invite as many relatives and friends as you want. The area of this working farm is 2500-acres. An old family of Four Corners owned this land and had made a deep connection with the residents by providing the best orange slush and Creamsicles. So, whenever you go to Four Corners, try to have a flavor of their specialties.
Pirate-themed Ship Wreck Island Park
One of the most compulsive places to visit in Four Corners, Florida, is the Pirate-themed Wreck Ship Water Park. This park has been working for the last 33 years and has attracted thousands of travelers. It is a special place for everyone; you can enjoy splashing water, wet sliding, ocean motion wave pool, and many others. They have also organized proper food and beverage stalls.
It is the best place to celebrate the birthday parties of your kids. So, do not forget to bring the pirate themed cake.
Orlando Cat Coffee
The idea of serving the coffee with the cats sounds unique and thrilling. Living in a developed area and having fun with animals seems different. But the Orlando Cat Coffee Owners have taken a positive initiative by bringing the cats close to humans in their relaxing time.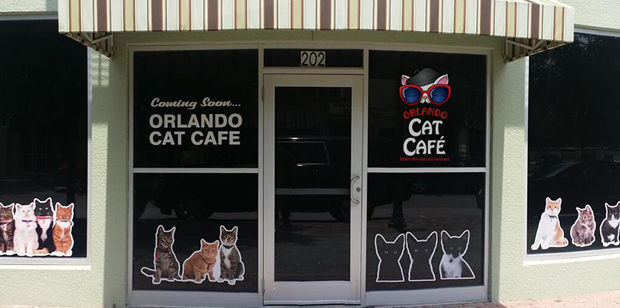 No doubt, we cannot resist petting a fluffy and well-trained cat, so this plan has attracted a colossal audience at their door. The café is offering baked items, pastries, and obviously the delicious coffee. You can meet the cats at a discrete place and can also adopt them at a few cost.
Books-A-Million
Books-A-Million is one of the largest book stores in the USA. They have a wide range of books, music collections, comics, toys, and many other things. It is the best place for the book lover, whenever you feel the hunger pangs, please check the indoor café. You can also take the book inside it while eating or drinking.
Orlando Tree Trek Adventure Park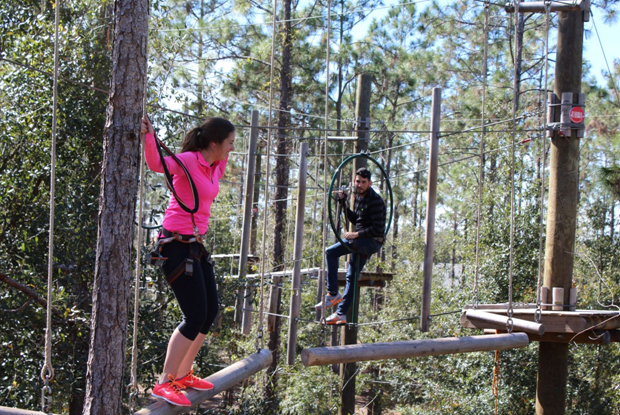 See also: McFarland California Interesting Facts & Best Places
What an adventurous park is this? They have designed several courses for the people of every group. Zip lining, Swinging logs, climb ladders 50-feet up, swinging on Tarzan ropes, and many others. You have to transform yourself in the attire of Tarzan because it is the time to jump and play. You need specific skills for challenging obstacles. The green course will make you face the minimum height obstacles.
While the other courses will take you to conquer the advanced obstacles and challenges. They have two particular channels with 21 dares for kids. So, everyone can enjoy and play a part in this adventurous park.
Let's see some of the restaurants in Four Corners, Florida.
Golden Corral Buffet & Grill
This restaurant is providing the best food for many years.  All of this is because of the endless efforts and devotion. They have prepared their food with organic ingredients; that is why the taste is exceptional. At this time, they are the best buffet & Grill sellers in the USA. No one can beat them in this race of delivering quality food. Their specialties are shrimp, steaks, seafood, and fried chicken. So, visit them whenever you get a chance!
Parada 27
The sauce and spices behind the success of this restaurant are Puerto Rican. These spices will turn on the game of many dishes like hamburgers, hotdogs, and chicken. All of these items are the most loved ones in their restaurant. So, pay a visit to this restaurant whenever you want to give a different taste to your buds.
Mannino's Pizza
It is a simple place to eat and enjoy as the restaurant consists of a few tables, chairs, and a whiteboard on which they have displayed the menu. Apart from all the simplicity, the taste is beyond imagination. You will definitely get a big deal at a minimum price.
Our View
Four Corners, Florida is growing into a developed place. So, within a few years, you will see it on another level. It already has several spots for tourists. Orlando Tree Trek Park, pirate-themed Water Park, and Boos-A-Million are the top places to visit, while the variety of food items is appreciable and exceptional. So, please visit all these places on our recommendation.