McFarland California Interesting Facts & Best Places to Visit. McFarland is an agricultural city in Kern County, California, United States. This small town is located in the San Joaquin Valley at an elevation of 354 feet. Although not a very popular city in the United States yet, the beautiful landscapes place it in the list of upcoming tourist attractions.
History of McFarland, California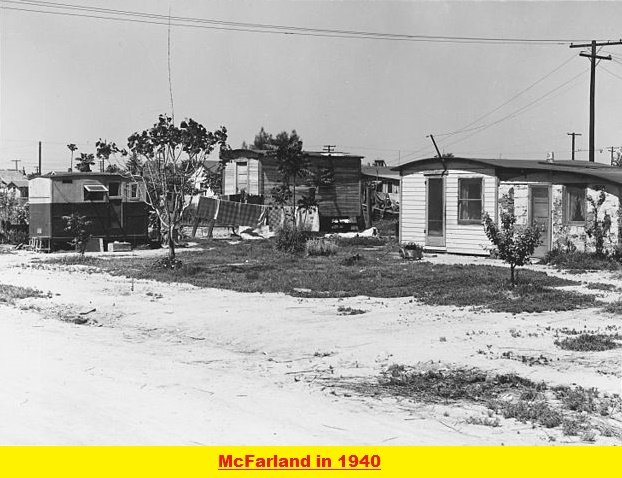 McFarland was previously known as Hunt and Lone Pine. But later, McFarland was named after the name of its founder. James Boyd McFarland was an educator. In the early 1900s, he moved to the Anaheim area from Zanesville, Ohio, to try his luck in real estate and walnut farming.
In 1907, when he visited Kern County, he was inspired by the agricultural potential of land near a small community known as Hunt's Siding. This place was home to about 50 families. The Bakersfield real estate businessman William Laird helped McFarland in purchasing 50 acres. The place that McFarland bought is now known as McFarland.
See also: Darwin California History and Interesting Facts
The town gradually developed and was incorporated in 1957. The first post office started working in 1908. During World War II, although it was a period of the Great Depression, McFarland flourished rapidly. In 1950, Highway 99 was constructed that separated the city into east and west sides.
Interesting Facts About McFarland, California
Over the years, McFarland California has shown tremendous progress. It has built itself into an excellent place for living in Kern County, California. Here are some of the interesting facts about this small town:
Population
According to the 2017 census, the population of McFarland, California, is 15,093. There is no rural population in this small town. With a median age of 26 years, the town had 54.8% males and 45.2% females.
Cost of Living
As per statistics in March 2019, McFarland's overall living cost is 92.1 and is comparatively less expensive than California and the USA.
Religion
The religious index of the McFarland California population is 49.4%. The population of McFarland holds diversity when it comes to religion. The major religious groups are:
– 3.8% are Baptist
– 0.0% are Episcopalian
– 30.2% are Catholic
– 0.7% are Lutheran
– 0.6% are Methodist
-3.0% are Pentecostal
-0.4% are Presbyterian
-2.6% are Church of Jesus Christ
-7.1% are another Christian faith
– 0.1% are Judaism
– 0.5% are an eastern faith
-0.5% affiliates with Islam
Races
The major races that are living in McFarland are:
-Hispanic (97.9%)
-White (2.6%)
-Black (0.9%)
-Native Hawaiian and Other Pacific Islander (0.10%)
-Asian (0.07%)
-American Indian (0.05%)
-Two or more races (0.5%)
Education
The amount that McFarland schools spend on each student's education is nearly equal to the average US expenditures per student. McFarland schools spend $11,345 on every student, while in the US, the average educational expense per student is $12,383. There are 21 students that each teacher is educating, 4213 students per librarian, and a counselor for 688 students.
There are six schools in McFarland, and all of these are public sectors. The list includes:
McFarland High School
San Joaquin High School
McFarland Independent
McFarland Middle
Kern Avenue Elementary
Browning Road Elementary
For college and university level education, McFarland has the following institutions:
Bakersfield College
California State University-Bakersfield
Porterville College
Taft College
College of the Sequoias
San Joaquin Valley College- Visalia
West Hills College- Lemoore
Common Industries
According to a 2000 survey, the most common industries that are operating in McFarland are below:
Agriculture, forestry, fishing, and hunting (40.3%)
Educational services (9.3%)
Health care (5.9%)
Department and other general merchandise stores (5.5%)
Public administration (4.5%)
Accommodation and food services (3.3%)
Groceries and related products merchant wholesalers (3.2%)
Common Occupations
The city data survey in 2000 revealed the following most occupations in the city:
Agricultural workers, including supervisors (31.2%)
Laborers and material movers, hand (5.8%)
Other material moving workers, except laborers (4.5%)
Building and grounds cleaning and maintenance occupations (4.3%)
Retail sales workers, except cashiers (2.9%)
Farmers and farm managers (2.9%)
Cashiers (2.9%)
Economy
In McFarland, California, the unemployment rate is 8.4%, which is higher than in the United States. The rate of increase in the job is 1.2% over the last year before the survey.
Tax Rates
The sales tax rate in McFarland is 7.3%, which is the same as in the US.
The income rate tax for McFarland is 9.3% and is higher than in the US.
Income and Salaries
The per capita income was $10,139 per year in 2017.
The median household income was $34,398 per year in 2017.
Means of Transportation
The primary means of transportation in McFarland, California, that people use are:
Car (82.4%)
Bicycle (0.7%)
Carpooled (14.1%)
Other (1.7%)
Health Facilities
The health stats in McFarland revealed that there are 112 physicians per 100,000 people in McFarland. This number is less than the US average. The annual health cost index in McFarland is 83.8, which is better than average the average US health cost index.
Tourist Attractions in McFarland, California
See also: Weed California History & Interesting Facts
Some of the most popular tourist attractions in McFarland are below:
Ritchey Park
Browning Road Park
Iglesia Ni Cristo (Church of Christ)
Westside Park
Panorama Vista Preserve
When should you visit McFarland, California?
The average comfort index for McFarland is 8.1 out of 10. It is thus better than many other places in California. If you plan to visit McFarland, then October, May, and April are the most favorite months. The climate conditions are not much comfortable. So, these are the least comfortable months in McFarland, California.