Family City USA | Fun Facts About Orem Utah. Orem is a small city in Utah County, United States, and constitutes the Northern part of the state. It is near the City of Provo and about 45 miles south of Salt Lake City. This place holds a really good reputation due to its breathtaking natural surroundings, a good number of families in population, and cordially neighborhoods. It's also known as Family City USA.
See also: Which Neighborhood Can Be Found in Both London and New York City?
Why Orem is called Family City USA?
Orem is famous as Family City USA. It may be because of top-notch schools in the city. And maybe because of the reasonable cost of living that makes it easier for families to buy their own homes instead of rented houses. Another reason may be the benign and friendly community that welcomes new people gladly. Because of any of these reasons or maybe all, Family City USA was on the list of Best Places To Raise a Family in the US by Forbes in 2016. Moreover, in the 2018 edition of Money Magazine, it was at number 13 in the article Best Places to Live.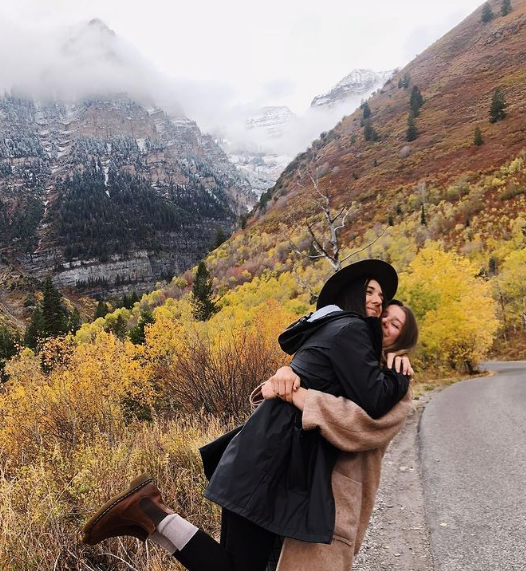 History of Orem, Utah
Orem's name history is really interesting. Orem got its name from a man who wasn't a resident of this city. It was named for Walter C. Orem in 1914. He was one of the most famous mining operators of Utah City. He built Salt Lake and Railroad in Orem. The people of Orem want to get favors from Walter C. Orem so they changed the name of the city to Orem.
Before 1914, it was also known as Sharon which was a Biblical name for this place. Another name for the town was Provo Bench. It was basically an attempt to initiate more investment in the city and facilitate a huge community of farmers with orchards to ship produce. At present, Orem is also famous as Family City USA.
Things to know about Orem, Utah
Orem was given the status of a separate city in Utah on 5th May 1919. This 101 year old city has many interesting things that you should know. Some of the facts about Orem Utah, also known as Family City USA, are below:
Demographics
According to the US Census Bureau, the population of Orem is 97,839. This makes Orem the 2nd largest populated city in Utah County. The median age of the population is 25 years old and families having kids under 18 makeup about 50% of Orem's population.
See also: Georgia, Texas Brief History & Interesting Facts
The majority of the population of Orem city is religious. More than 97% of the residents of Orem are part of the Mormon Church which is the Church of Jesus Christ of Latter Day Saints. The population includes people of different races. Some of the major races living in Orem are:
3% White
9% Black or African Black
9% Native American
6% Asian
5% Pacific Islanders
4% non-Hispanics
8% Hispanics
9% Others
Education
Orem is situated in the Alpine School District. It has three high schools, three junior high schools, and 14 elementary schools for providing quality education. For college level education, the city has Stevens-Henager College. The city provides university level education to its residents at Utah State University, a campus of Broadview University and Utah Valley University (UVU). Utah Valley University is the largest and fastest growing educational platform in Utah state.
Occupations
Orem has a lot of stores and businesses. The residents of Orem have jobs and business startups are their source of income. The top employers in Orem include Brigham Young University, Utah Valley University, Utah Valley Hospital, Vivint, and more. Some famous company startups that started in Orem include Bluehost, Caldera, Flexsim, etc.
The working opportunities in the city are good enough for keeping a major portion of the population above the poverty line. According to surveys, the average household income in the city was $52,703 and the average income for a family was $59,066 per year.
Transportation
Orem has a well-developed transportation system in the city. The city has four state routes that pass through the city. Orem has many modes of transportation. Utah Transit Authority provides the facility of Frontrunner train and regular bus service is operated by Utah Express Valley.
Things to Do in Orem, Utah
Orem is popular for its Timpanogos Storytelling Festival and Summerfest celebration and parade in June. These are famous local and tourist attractions. Orem is known as Family City USA for reasons. This place offers you many fun things that you can do when you visit Orem. And here is a brief list:
Enjoy the Arts and Culture
The arts and culture in Orem city are a top local and tourist attraction. Orem arts council provided great opportunities to enjoy arts in the city. At Orem Bandstand, you can enjoy the local music, dance, and acting talent shows which have free entry. Some of the other places that you can visit to enjoy Orem's arts and culture include:
Hale Center Theater Orem
UVU Ragan Theater
Orem Public Library
SCERA Center
Visit Build-a-Bear Workshop
Build-a-Bear Workshop is located in the Orem's University Mall and is a great place to have some quality time. Children love this place due to the fun activities that they can do there.
Visit City Parks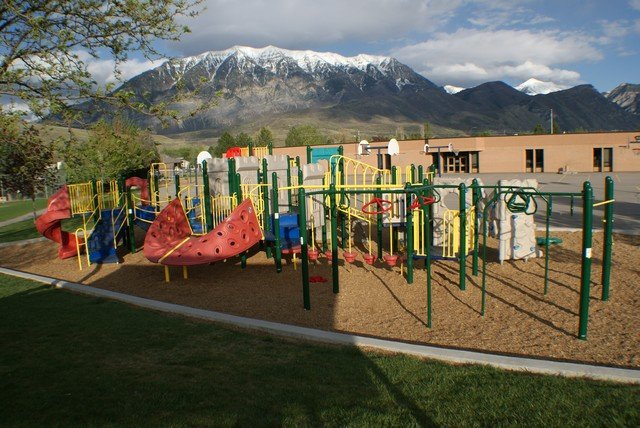 Orem has 19 city parks that offer vast playgrounds and are spots for many recreational activities. Nielson's Grove Park is a historic park in the city that was built in 1880. The parks in Orem have climbing structures, sports fields, horseshoe pits, tracks, water features, and much more. Orem's famous city parks include:
City Center Park
Timpanogos Park
SCERA Park
Northridge Park
Spend Time At Miracle Bowl Center
From bowling, billiards, video games, food, to beverages this place has something attractive for every age group. You can join a league or just stop to spend a good time.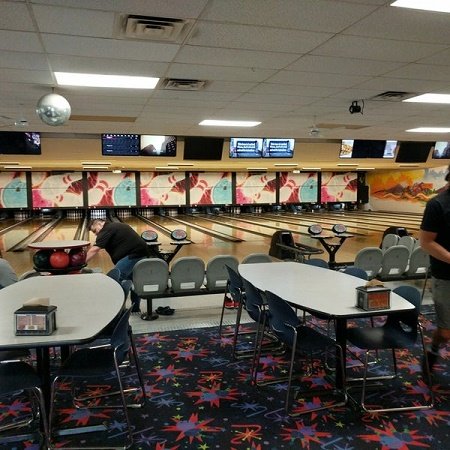 Moreover, some other things that you can do in Orem, Utah include:
Test your skills at Escapes in Time
Enjoy golf at Cascade Mini-Golf Range
Have a great gaming experience at Frontline Tactical Games
Visit Hang-time Trampolines
Best Places To Live in Orem, Utah
The major reason that Orem is called Family City USA is the living standard. The place offers excellent facilities to raise a family. You have plenty of wonderful neighborhoods to choose from for living in Orem. Some of the best places to live in Family City USA are:
Geneva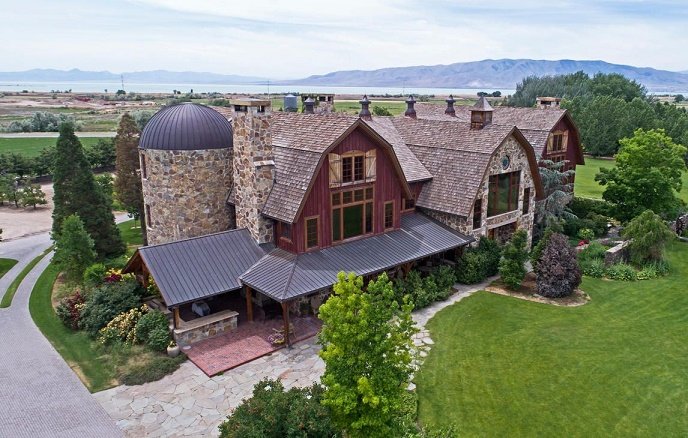 See also: Top 10 most secluded towns in the United States
This huge community has about 3000 homes and a population of about 26,000 residents. The homes here are all newly build and costs about $250,000.
Cascade
Cascade is located on the East side of Orem and is a popular residential area for families. This place is popular for raising families because it's safe, near to local schools and homes are big and beautiful.
Berkshire
It's one of the most popular neighborhoods of Family City USA and is situated close to River Golf Course and Provo River. With the beautiful scenarios, the houses here are expensive and sell for about $1 million.
Windsor Hollow
See aslo: Top 10 Most Beautiful Towns in the United States
Most of the homes in this area are newly constructed. The prices for homes in Windsor Hollow start from at least $300,000. This place is in close proximity to Timpanogos High School, which makes it an ideal location for families with school-going kids.
How much does it cost to live in Family City USA?
Family City USA offers maximum facilities to raise a family here. You'll get an amazing cost of living in Orem. The costs for groceries, transportation, goods, and services are really affordable. The utility costs in Family City USA are 25% less than the US average utility cost.
The only thing that is a bit expensive is the housing units. The residents in Orem pay about an average home price of $215,000 for an average home. Moreover, the Orem residents pay about $800-1500 per month as property taxes.
When you should visit Orem, Utah?
The average temperature in Orem is about 52 degrees but in summers it can get up to the 70s. The temperature in Orem drops down to 32 degrees in the coldest months. In winters, there is about 25 inches of snow in Family City USA from November to March.
According to the weather conditions in Orem, the best time to visit Orem is September, June, and May and the least favorable time is January and December.