Lithia Florida | History and Best Places to Visit. Florida is indeed a land of exceptional beauty, as it serves as a home for numerous water springs, lakes, and beaches. These resorts of Florida acts as a congenial part. So, tourism is one of the mammoth sources of their income.
There are many non-municipal communities in Florida, and these areas are rich in the god-gifted beauty of nature. So, here we will discuss one of that land of Florida known as Lithia.
History | Lithia, Florida
This small community shares its roots with some of the well-known places in the USA.  As Lithia is an unincorporated community; so, it is under the command or hold of a big city known as Tampa. In other words, Lithia is a commuter belt of Tampa.
See also: Things to Know About Laguna Beach, Florida
This community is quite old as the native settlers of this place were the tribes of Tocobaga, Muskogan, Tomokan, and Caloosa. Lithia is in Hillsborough County, and this county has Alafia River, at which James Alderman constructed a Ford in 1848. This Ford regional Park is one of the known places in Lithia right now. The name of the Lithia has a history behind it. In 1900, they discovered Lithium in the Spring of Hillsborough County. So, from Lithium, Lithia was the name given to this land
Let us discover the best places to visit in Lithia, Florida.
Alderman's Ford Park
The location of Alderman's park is near Plant City, Florida. It is on the south of Lithia on highway 39. In 1848, James Alderman settled his homestead south of Alafia River in Lithia, Florida. He cut down the banks of the river to provide access for wagons and horses, to be able to ford it. So, that is why it is known as Alderman's Ford. The park features a 1.9-mile paved loop and boardwalk along the south and north prongs of the Alafia River. There is a canoe launch and offers primitive campsites. The Alafia River runs 25 miles long through Hillsborough County, Florida, and empties into Tampa Bay.
Alafia State River Park
The park has 6120 acres of area and almost 12 miles of the riverbank along the Alafia River. The phosphate mine was recovered in that time and has caused the elevation changes in Florida.
They offer many facilities like; fishing, kayaking, canoeing, and others. They have equestrian, and hiking trails are almost 20 miles from them. They also have many mountain biking trails. The bicycle trail of the Alafia River has been known in the international mountain bicycling Association. This park is famous in the mountain biking community for its chase. You can perform several activities like geo-seeking, horseback riding, boating, paddling, and wildlife viewing.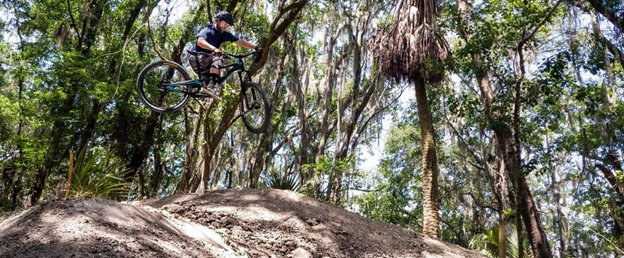 FishHawk Sporting Clays
FishHawk Sporting Clays is one the most visited place in Lithia, Florida; this adventurous place gives you the chance to improve your shooting abilities. They provide proper classes and pieces of training for beginners.
see also: Kings landing Florida History and interesting Fun Facts
Their course and your enthusiasm will turn you into a professional hunter. The most preferred weapon is a shotgun, and the prey can vary from pigeons to other animals like rabbits. FishHawk Sporting Clays is a privately owned place, where they provide utmost safety. So, families can enjoy it easily.
Croc Encounters
You will not find any other place better than Croc Encounters for reptile lovers. It is a zoo having plenty of crocodiles, alligators, lizards, and tortoises. Croc Encounters gives you this opportunity to see the wildlife so closely. They are also offering Saturday self-guided programs. The fee is 13$ per person. In this course, they offer you to touch and feed a young alligator or crocodile. You can also take a picture with them.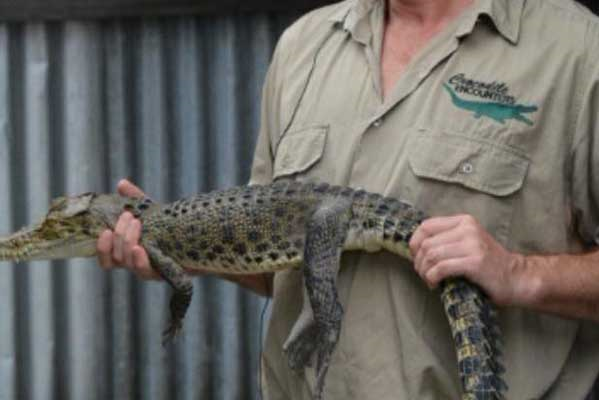 R&R Ranch
R&R Ranch is one of the prime places in providing; a safe environment to the ponies. In 2015, they were the first who took the initiative in this case. And now, this place is a shelter home for many miniature horses.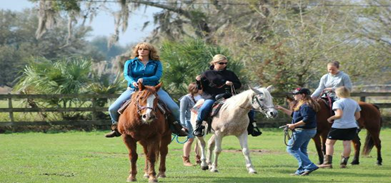 It will be great to visit this place for kids as they will learn a lot about them and will get the time to play with them. The thought behind this initiative was to address people about miniature horse life. Most people adopt them for their kids but forget to take proper care of them. Their immature behavior causes many issues to the ponies. In short, it is an education center for people to love animals.
Lithia Springs Park
Your trip to this spot will give you noticeable memories as this spring park offers you to enjoy numerous activities. The entry ticket costs about 2$ per person. So, it is not that much expensive for swimming, picnic, and camping.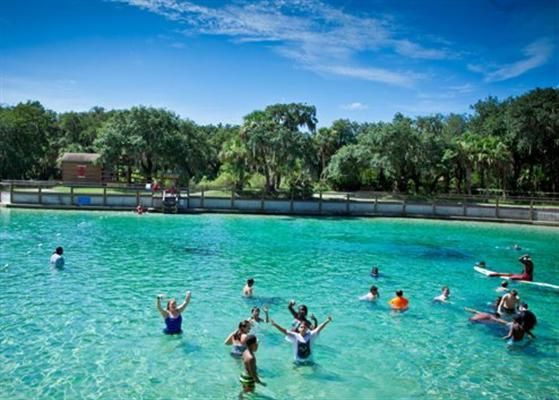 On swimming, you will see several fishes in the crystal clear water and the little turtles too. So, this will double-up the taste of swimming. This spring park allows you to enjoy a picnic with your family in the nearby green area. The authorities will provide you the grills for BBQ and a bona fide seating area.
The Scrambled Egg
It is the best restaurant in Lithia. From the seating area to food, everything is up to standard and of high quality. The staff is co-operative and friendly.
See also: Callaway Florida | History and Best Places to Visit
They offer American Cuisine at breakfast, lunch, and brunch. So, try this food place as they proffer the best breakfast in the community.
Smokin' Joe's BBQ & Grill
This place is famous because of their special sauce which they serve with BBQ. The residents of Lithia have a great love for this place. The food is delicious, but it is available at just lunchtime. So, be at the right time.
Our Review
Lithia has several thrilling and exciting places to see. So, do not forget to miss or overlook this land. Try to pay a visit to every single spot so you will have the best memories of your life.