Top 10 Best Suburbs of Portland Oregon. If you're not the city type like myself you have the suburbs. Suburbs of Portland like everything else in Portland kind of weird. We actually have a thing called the urban growth boundary. This is a law that was put in place to preserve the forests and the farming land around Portland Oregon. So if you live in one of the suburbs chances are it's not going to be too big. And is probably bordered by some kind of farm or forest area or maybe a really nice park. If you decide you want to move to Portland Oregon and you want to hit the burbs instead of living downtown. I created this list for you. I did consider home price, rent, crime, and commute, etc. So here you have my top ten Portland suburbs
10. Beaverton & Aloha
Probably the biggest suburb around Portland is Beaverton Aloha .if you work at Nike Intel or Comcast, this is probably the best place for you. Beaverton is actually a city and Aloha is attached to it but it's really a county area. Most people around want to distance yourself from Aloha and act like it they're not the same. It's a nice little neighborhood kind of where I live. I live in a mountain overlooking it not a mountain. It's really Hill but they call it a mountain here. It's a good place to live.
9. Hillsboro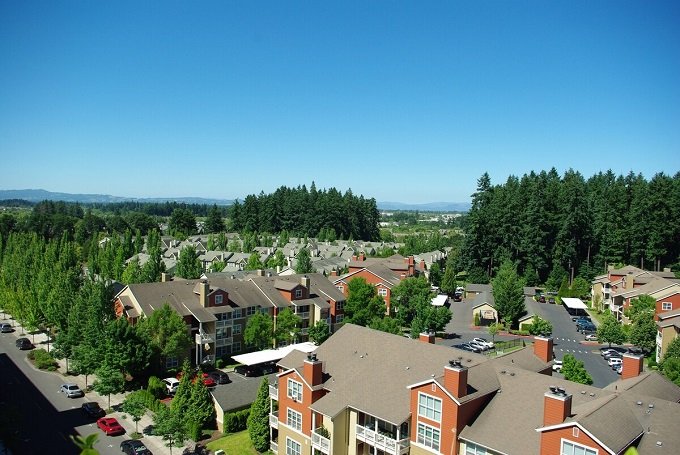 See also: Top 10 Most Beautiful Towns in the United States
Hillsboro is right next to Aloha Beaverton. It is a nice place for families and kids/ they have a very few apartment buildings for the sides/ it's mostly single-family homes and apparently, in the 70s and 80s, they went big on duplexes. So you have a lot of those floating around here now. Here's the strange thing about Hillsboro. They have a Park Aquatic and recreation center. Now for some unknown reason out front, they have statues of like cartoon character famil.y holding hamburgers, I don't know what it's all about. I did a little research found out they're like these A and W families from the fifties or sixties and they got these statues for some reason.
8. Tualatin
Tualatin is great little town somewhat low crime rate. It has the freeway the five freeway going right down the middle of it which takes you to Portland Oregon. So if you're living in Tualatin and you work in Portland this is a really great thing. The commute on a bad day is maybe 30 minutes to 45 minutes. That's on a bad day most of the time you can get downtown Portland in about 20-25 minutes. And if you're from a southern state good news they just open up a Cracker Barrel there. If you never eat in a Cracker Barrel their breakfast phenomenal.
7. Tigard
They have a bunch of really cool stuff to do like indoor golf-karts. They have a gym that has all the ninja warrior obstacles. It's close to the freeway. Affordable housing it's a good place for families. Crime rate it's the medium around there not terribly bad. It's mostly industrial and commercial warehouse type things. It is till it's a great place to live. It's close to the freeway and it's close to the Washington Square Mall which is like the big mall here in the Portland area.
6. Rock Creek Oak Hills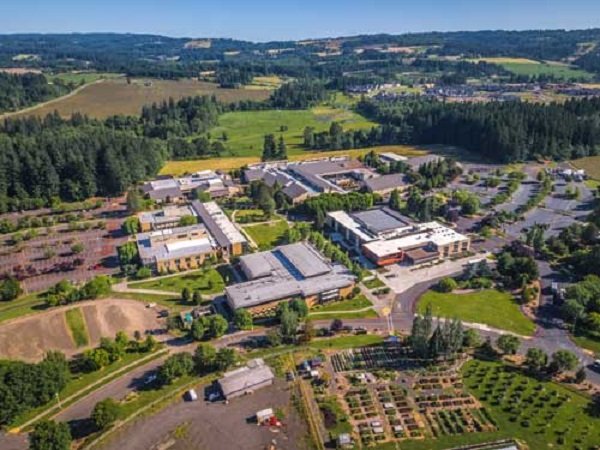 See also: Top 11 Most Stunning Cliff-Side Beaches of USA
This area's nice its kind of three different places but they're all kind of lumped together. There's a really nice area that has a low crime rate, close to Portland and the sunset freeway. Sunset freeway if you get on it and go west you're going to hit the ocean in about an hour. If you go east you're going to hit Portland in about 20 minutes.  In recent years the local rent and home prices in this area jumped more than just about any other place in the Portland area. In my opinion, it's a great area but not worth the price.
5. Happy Valley
That's right Happy Valley, Happy Valley sounds like something that's in a Disney movie and this place kind of is. It was incorporated in 1965 and had almost zero growth until it blew up in the 1990s. So you got tons of new homes really nice ones at that one of Oregon's fastest-growing cities probably last 10-15 years. The cool things are it's not too close to the freeway so some people like that. From people that have to commute downtown, it makes your commute a bit of a hassle. But happy valleys a pretty decent place.
4. Sherwood
Sherwood Oregon is a nice town that has kind of had a little growth spurt over the last decade or so. Tons of really cool restaurants and pubs, a lot of businesses, a lot of workers there. The low crime rate, housing costs are terrible not the best. But they're not crazy downsides of town is Sherwood high school. Sherwin high school has one of the worst names for a mascot their football teams called the Sherwood Bowman. Come on, who did that those kids just wrong. Let's imagine the guy in tights running around with a bow and arrow particular.
3. Newberg
See also: Top 10 US Cities with Best Weather
If you're looking for more of a rural environment that's just a quick drive away from the hustle and bustle of Portland. Newberg's rolling hills and farmland and a single-family home on multiple acres, it's probably the place for you. You could also go golf at Jay Halen Glen golf course which is right there in Newberg. Or my favorite thing you can go to the 99 West drive-in theater. Really I'm not kidding they have a drive-in theater.
2. West Linn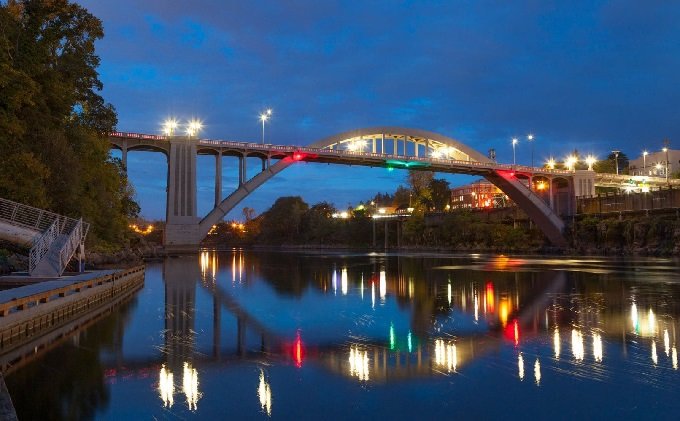 This suburb has a variety of housing types from a lot of old single-family craftsman-style homes, new construction of condos and townhomes. Westland has over 600 acres of well-maintained city parks with plenty of outdoor recreation options including hiking, biking, wildlife watching, boating, whatever you want. It's also got one of the better school districts in the Portland metro area and its suburbs.
1. Lake Oswego
Now, number one on my list is the beautiful affluent suburb of Lake Oswego. You really got a lot of money and get a house on the lake. Some really nice area. Local events in Lake Oswego like the Lake Oswego festival of art and Lake Oswego farmer market boasts over 80 vendors each week. Which for the farmers market that's pretty solid. Now for people dig the hiking and the biking and the city park and they actually really do have a lake. So pull yourself off of the lake.
They've got a reputation having a great public school. They got squeals also an excellent pick for family. It's one of our more affluent neighborhood basically where all the rich people live. That's why it's number one. Even though it's where the rich people live still have some affordable options there as well. The crime rate is next to nothing. You're not too far away from Portland. Lake Oswego is the number one suburb of Portland Oregon.
All right so that's my list of the best suburbs of Portland Oregon I hope you enjoyed it thanks for reading. Leave me a comment have a great day be nice to each other.